I'm studying for finals today–so I need brain food!! Plus, I needed a break from the books…so I stepped into the kitchen and concocted this pretty little mess.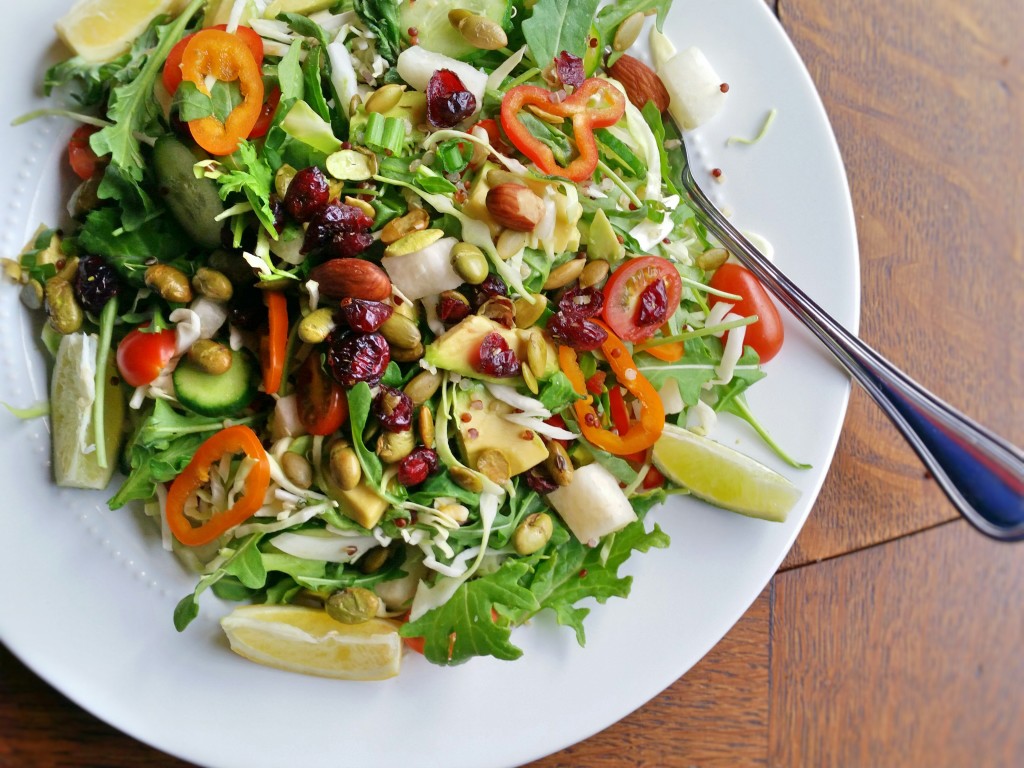 Ingredients:
Rainbow Quinoa, cooked (I use this kind)
Baby Spinach
Mixed baby greens
Cabbage, finely sliced
Jicama, cubed
Persian cucumber, sliced
Sweet Peppers, sliced
Cilantro, chopped
Green Onions, chopped
Topped with
Avocado, cubed or sliced
Seapoint Farms – Dry Roasted Edamame – Berry Blend
This is my new favorite way to add "crunch" to my #salad! 🌱 Dry Roasted Edamame snacks are high in protein + fiber! #winning Today I jazzed up my greens with their "Berry Blend" featuring: gmo-free edamame, cranberries, almonds & pumpkin seeds!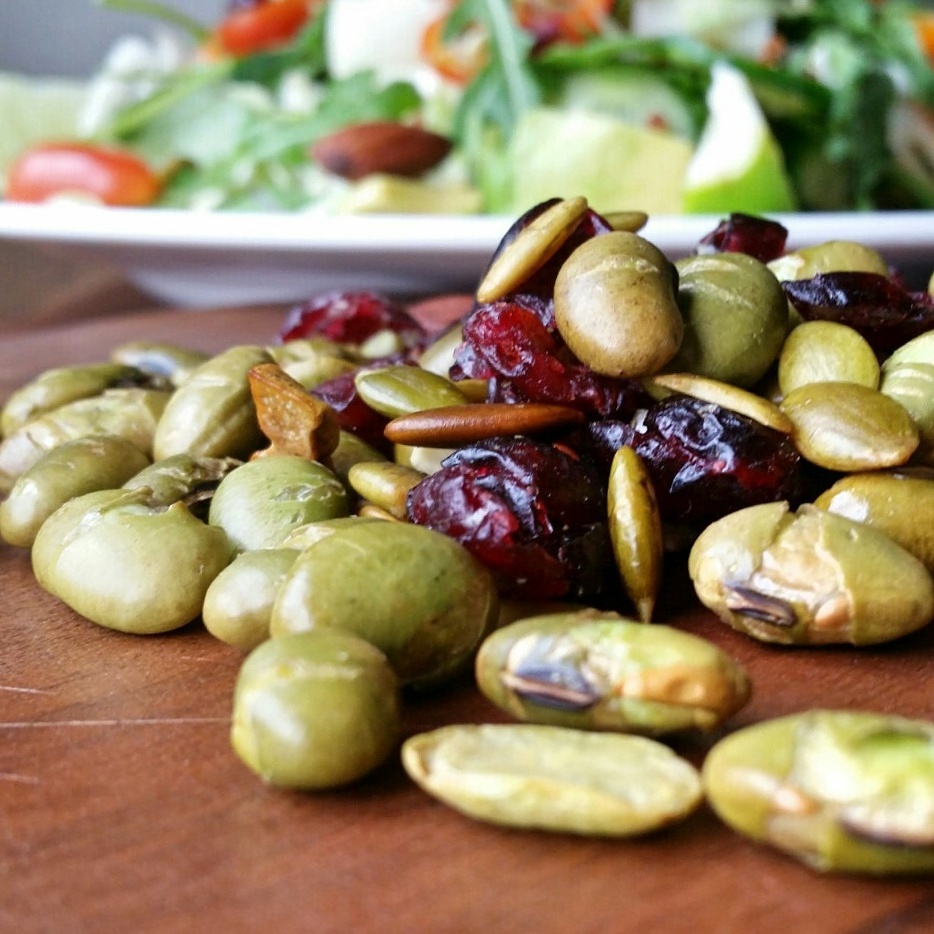 The Dressing:
Lemon Vinaigrette: 1/4 cup fresh squeezed lemon juice (about 2 lemons) + 1/2 cup of olive oil + salt and pepper to taste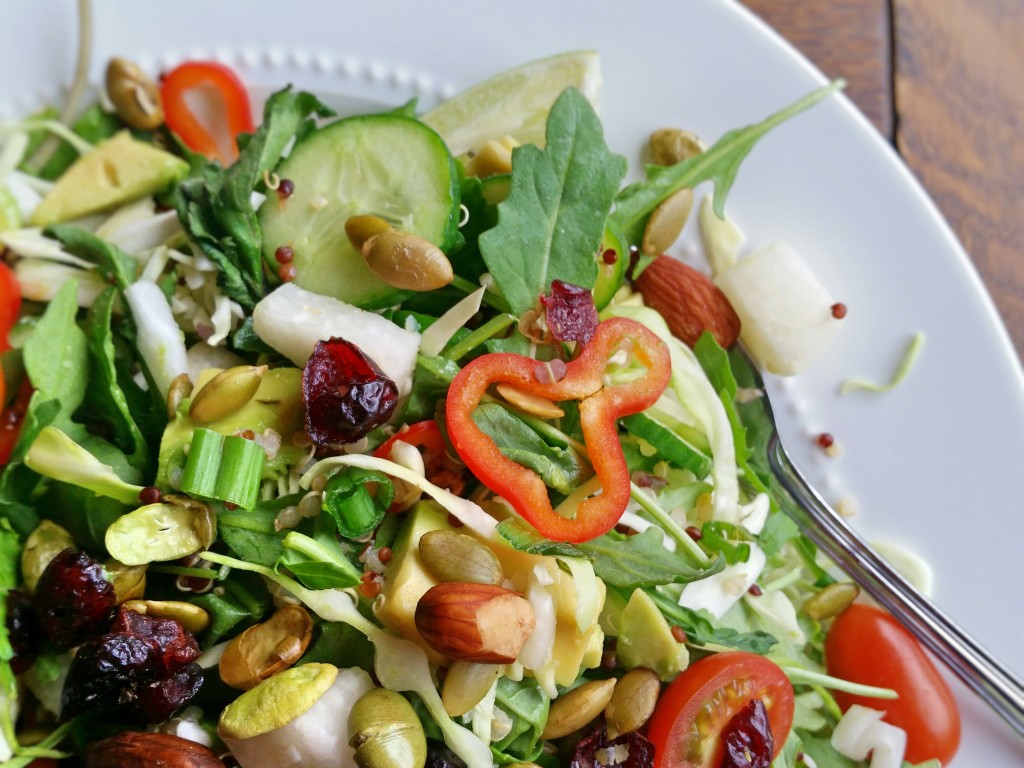 Eat the Rainbow.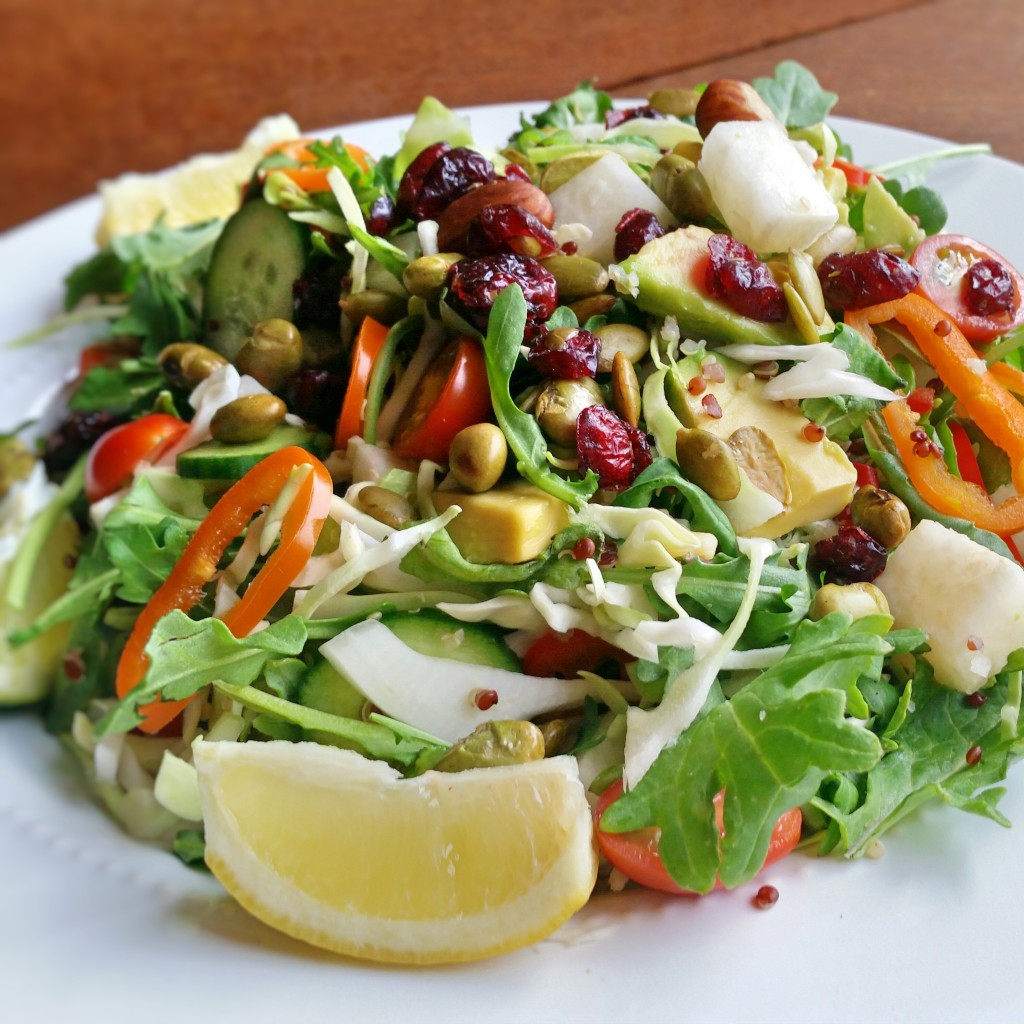 "Tell me what you eat, and I will tell you what you are."
~ Anthelme Brillat Savarin
XO,
Siobain