I've really been craving Asian inspired dishes recently! Sushi, Fried Rice, Dumplings, Lo Mein, Garlic String Beans! I want it all–but not the sodium! I've been trying to recreate some of my fave dishes at home using healthier ingredients. One of my favorite things about going out for Sushi is the ginger dressing they serve on the basic side salad! Give me all the ginger! This dressing is similar– but a healthier twist–pour it over a veggie packed salad. Great way to celebrate spring!
I recently discovered Chickpea Miso at my local Whole Foods Market and it's my new jam! Perfect for ramen, miso glazed veggies and salad dressings. I've been making this dressing at least once a week and using for green salads, cucumber salad, & for dipping veggies into!
It's tangy & refreshing! You can taste the nourishment.
You can definitely use regular white soy miso for this recipe! Or try it with chickpea miso!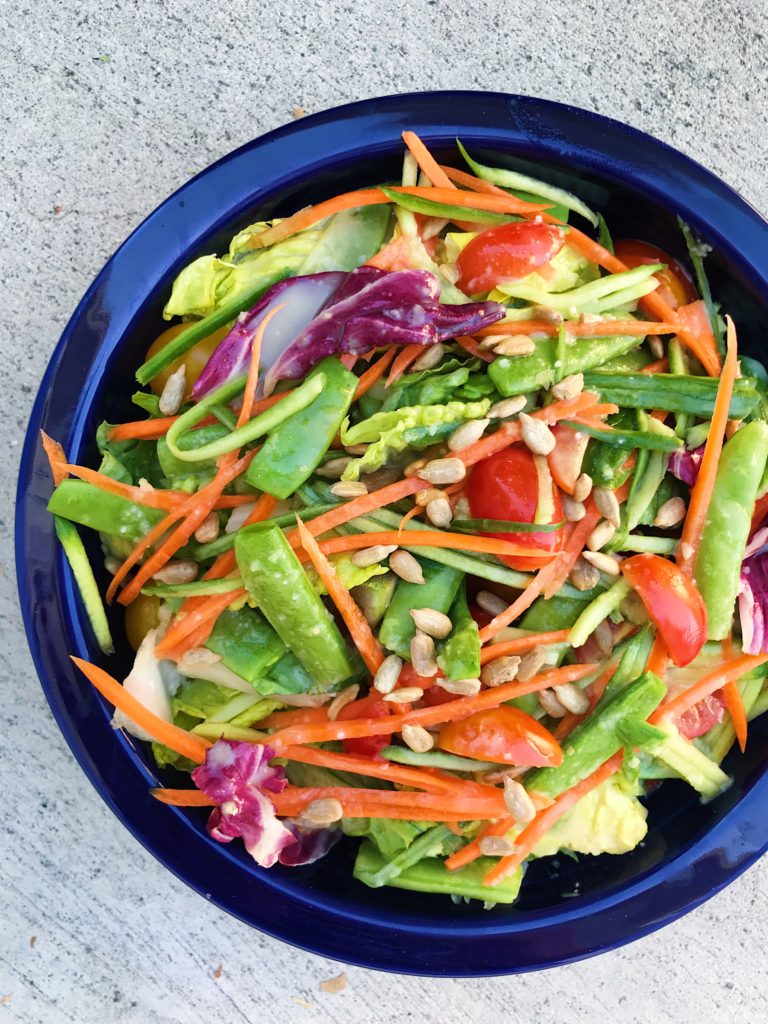 Chickpea Miso Salad Dressing (3 servings)
Ingredients:
2 Tbs. Chickpea Miso
2 Tbs. hot water
1 teaspoon grated fresh Ginger (or more!)
2 Tbs Rice Vinegar
1 Tbs. Maple Syrup
Juice from 1 lemon, about 3 Tbs
Instructions:
Mix chickpea miso with hot water until it dissolves. Then stir in the rest of the ingredients. Let sit in fridge for at least an hour before serving so that the ingredients can really marinate.
I made a simple salad with an Italian Lettuce blend–Romaine, Butter Lettuce and Radicchio. Julienned Carrots & Persian Cucumber. Sugar Snap Peas. Heirloom Cherry Tomatoes. Sunflower Seeds.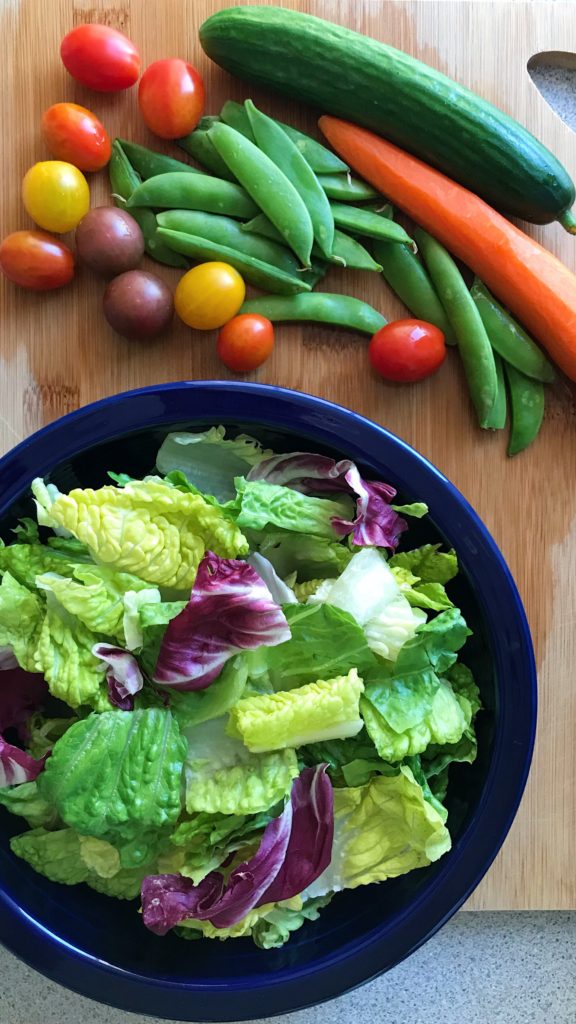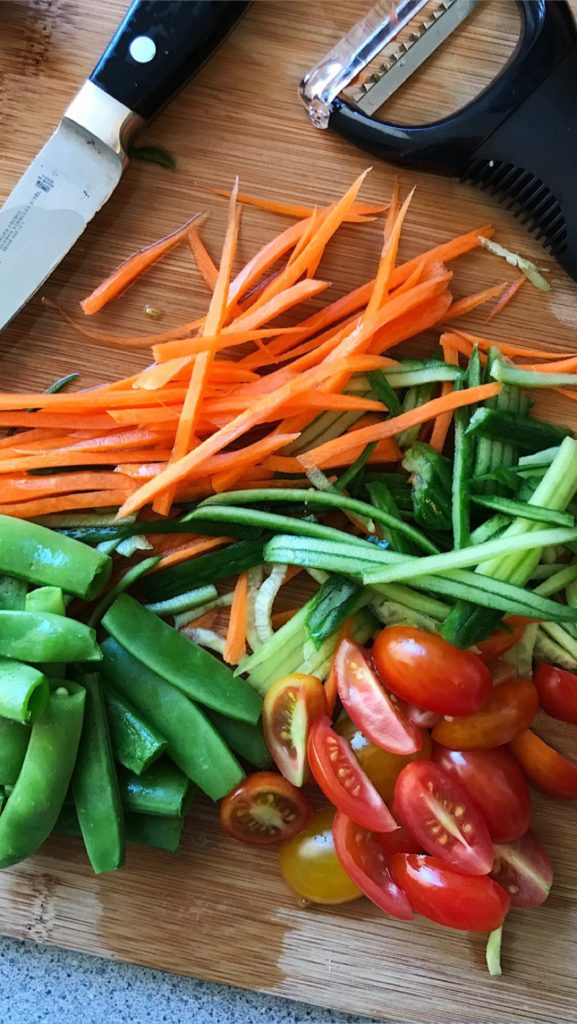 Let me know if you try it! And as usual tag me in your #cloversandkale creations on Instagram! I love hearing from you guys!
XOXO,
Siobain