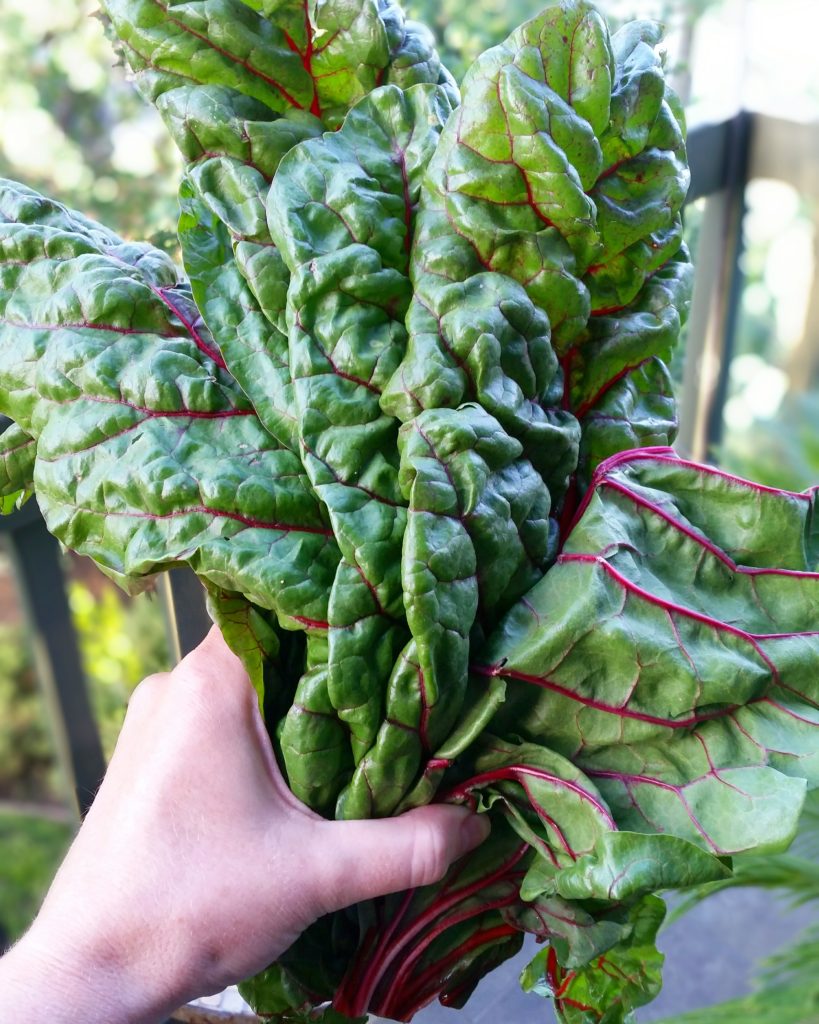 Ingredients
1 bunch of lacinato kale, cut in ribbons
1 bunch of swiss chard (I used red chard), cut in ribbons
1/4 cup of sunflower seeds (roasted or raw)
1 apple, diced small
for Salad Dressing Instructions click here: Dijon Vinaigrette
Salad Dressing
1/4 cup olive oil*
1/4 cup raw apple cider vinegar
2 Tablespoons raw honey (OR) 2 Tablespoons pure maple syrup (vegan version)
Juice from half a lemon (I used half a large lemon & got about 1/4 cup juice)
1-2 garlic cloves, minced
1 Tablespoon dijon mustard
1/4 teaspoon sea salt
1/2 teaspoon black pepper
*you can omit the olive oil all together if you'd like. Most of us are used to oil in salad dressing—but we could also get used to no oil in salad dressing.  You can always try making this dressing without oil and giving it a taste. If you feel like it needs oil, add 1 Tablespoon at a time—up to 1/4 cup.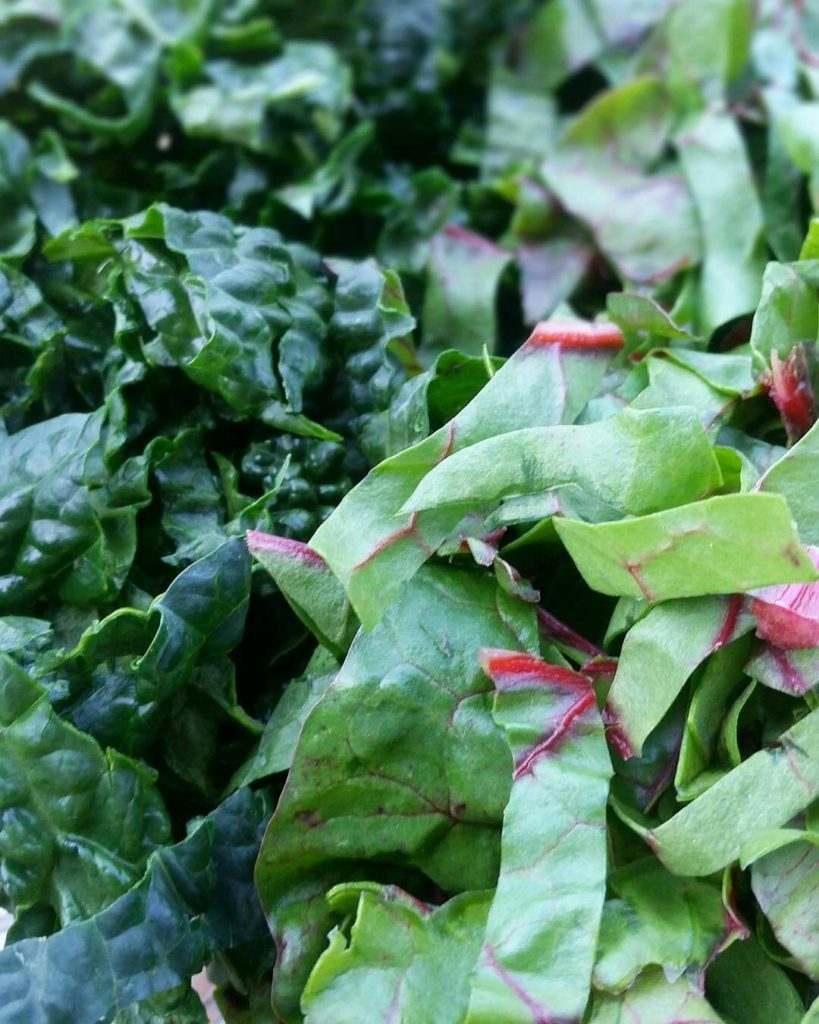 Instructions:
Wash and cut Swiss Chard & Kale. I like to use a salad spinner to make sure it gets nice and dry. Place in a mixing bowl.
Dice apple.
Massage salad dressing into Chard & Kale. Go easy on the dressing because it's pretty powerful. Save what's left in fridge up to 5 days.
Sprinkle with diced apple and sunflower seeds.
That's it. So easy!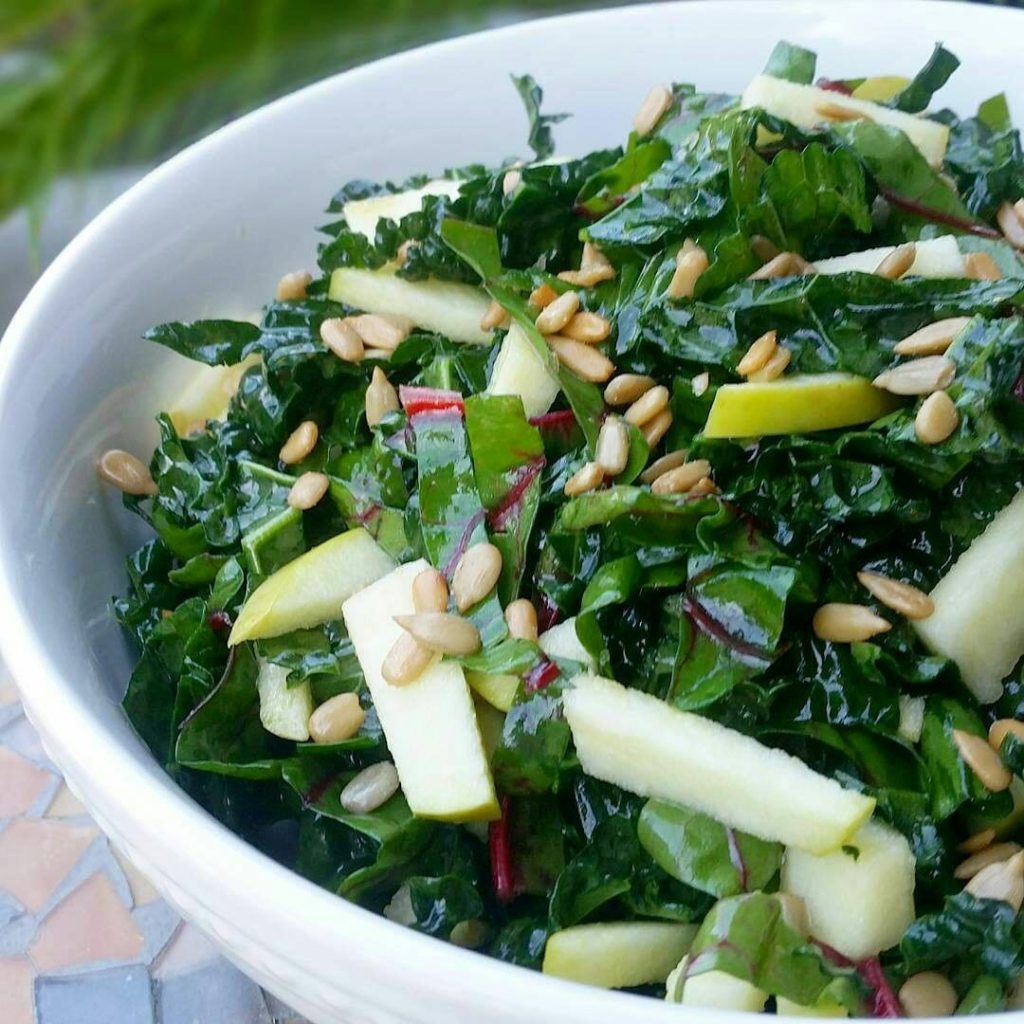 These are some seriously nutrient dense ingredients.
Swiss Chard: Swiss chard is a nutritional powerhouse — an excellent source of vitamins A, C and K, as well as a good source of magnesium, potassium, iron, and dietary fiber
Kale: 3 grams of protein per cup, 2.5 grams fiber per cup, Vitamins A, C and K, folate, as well as minerals–phosphorus, potassium, calcium, and zinc
Apple Cider Vinegar: helps with blood sugar control, full of probiotics and beneficial bacteria, and of course some claim it aids in weight loss/fat burn
Lemon: Packed with Vitamin C, aids digestion, decreases bloat
Garlic: benefits your immune, respiratory, and circulatory system, (hi, healthy heart!) anti-inflammatory, antioxidant packed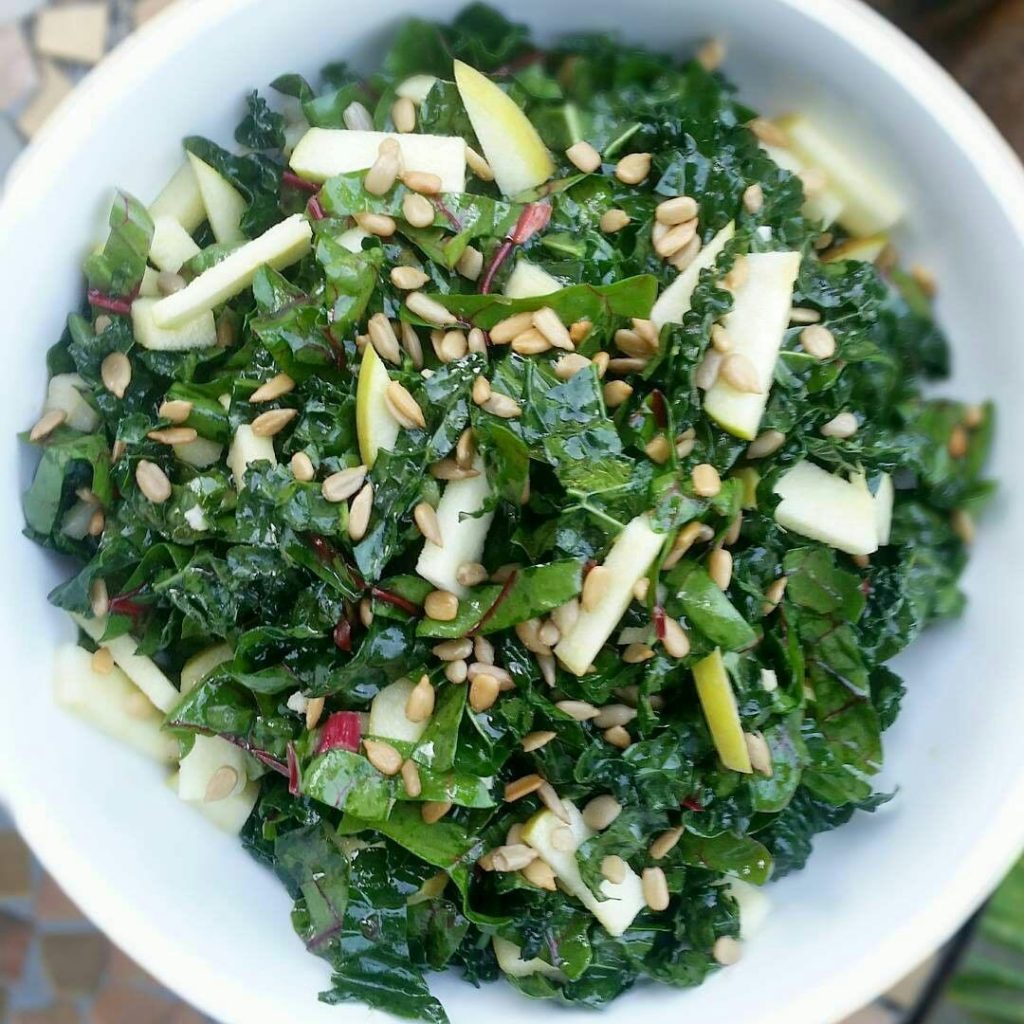 You can use any kind of apple you'd like.  I recommend a crispy one.  I used Fuji because that's what came in my farm box this week. But any kind would be great.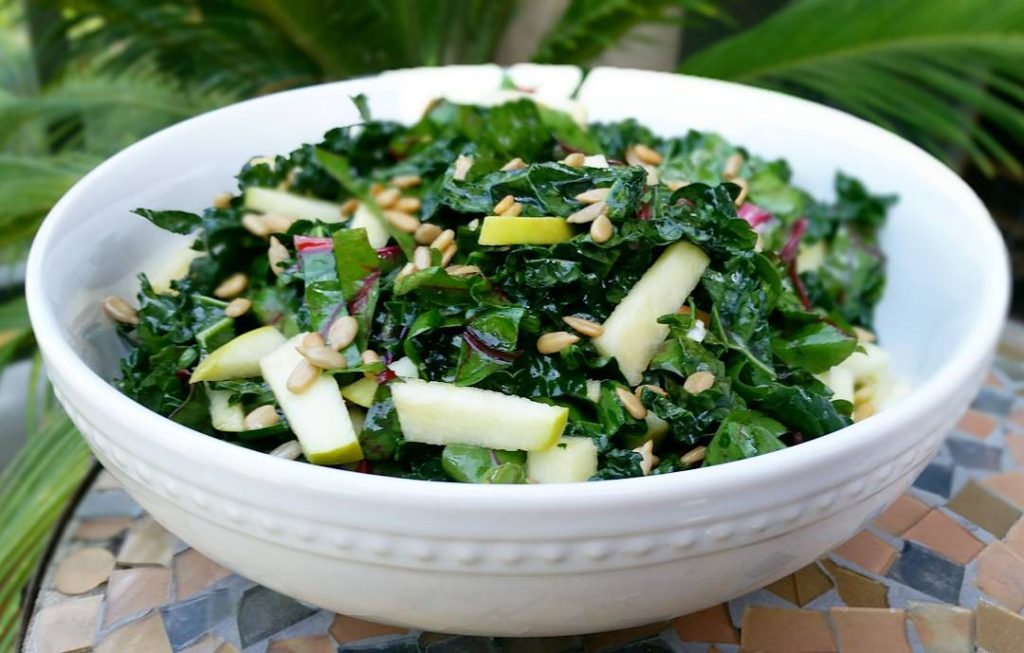 The sunflower seeds add an additional 7 grams of protein + Vitamin E, Copper, Vitamin B1. They also provide a decent amount of manganese, selenium, phosphorus, magnesium, vitamin B6, folate and niacin.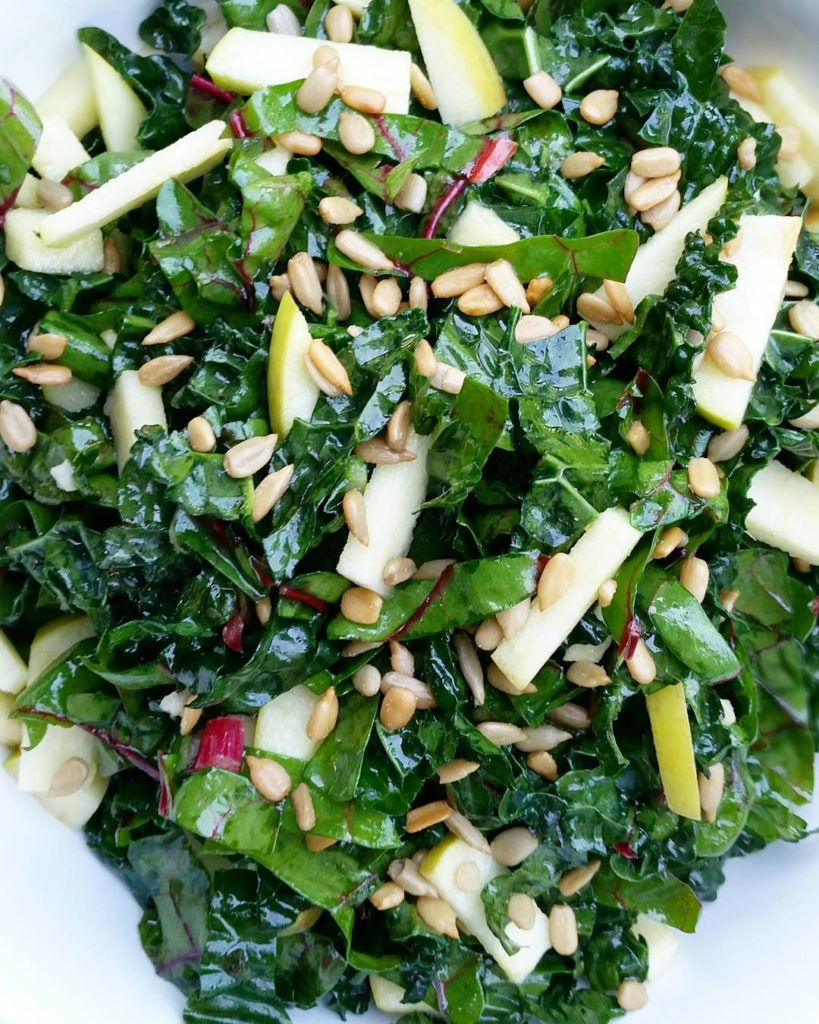 I have so much to say, but I have a hungry baby who needs to nurse.  I'll be back soon!
Besos,
Siobain