I always think the wedge salad looks so delicious when I see people order it at a restaurant.  But,
1) It always has bacon, which I don't eat.
2) I'm 7 months pregnant and Blue-Cheese is on the "no-no" list for foods to avoid when prego. (Because the really good Blue Cheese is not Pasteurized)
So, problem solved. All my ingredients are Certified Organic, Meat-Free and Dairy-Free.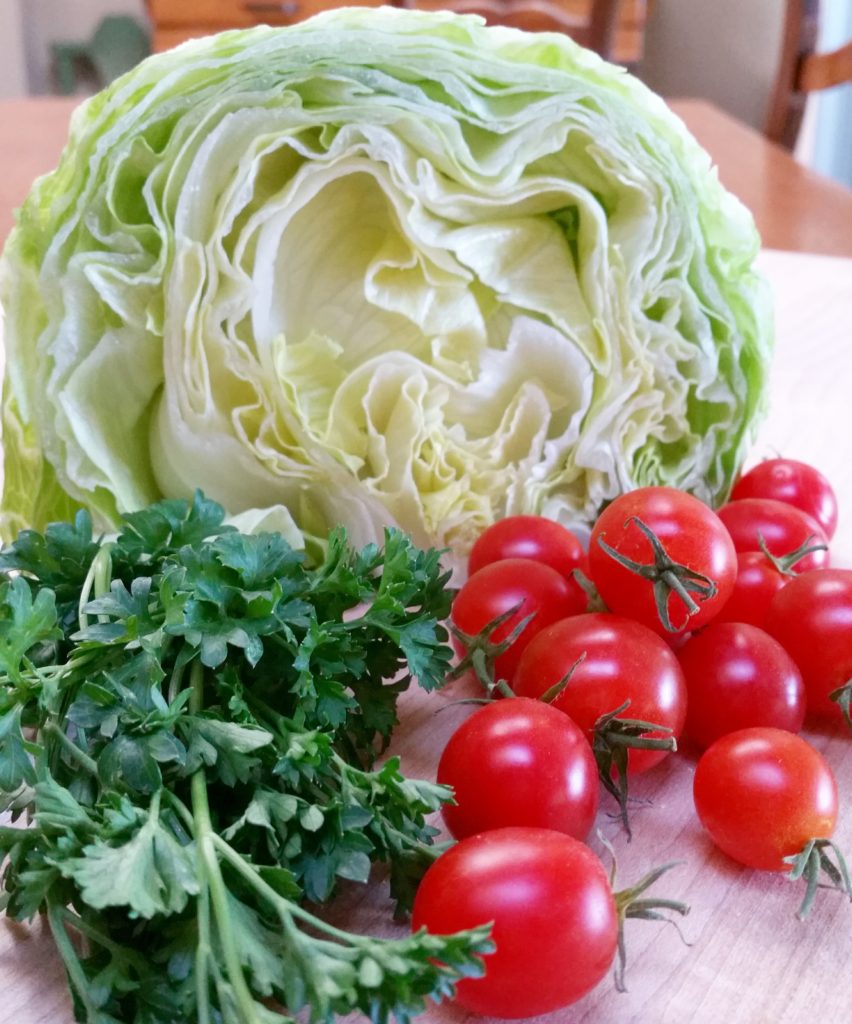 First things first.  Lets maximize our territory for toppings. Instead of slicing your iceberg in wedges. Cut the stem out. Place the Iceburg stem side down on the cutting board. Then slice as if you were slicing a loaf of bread.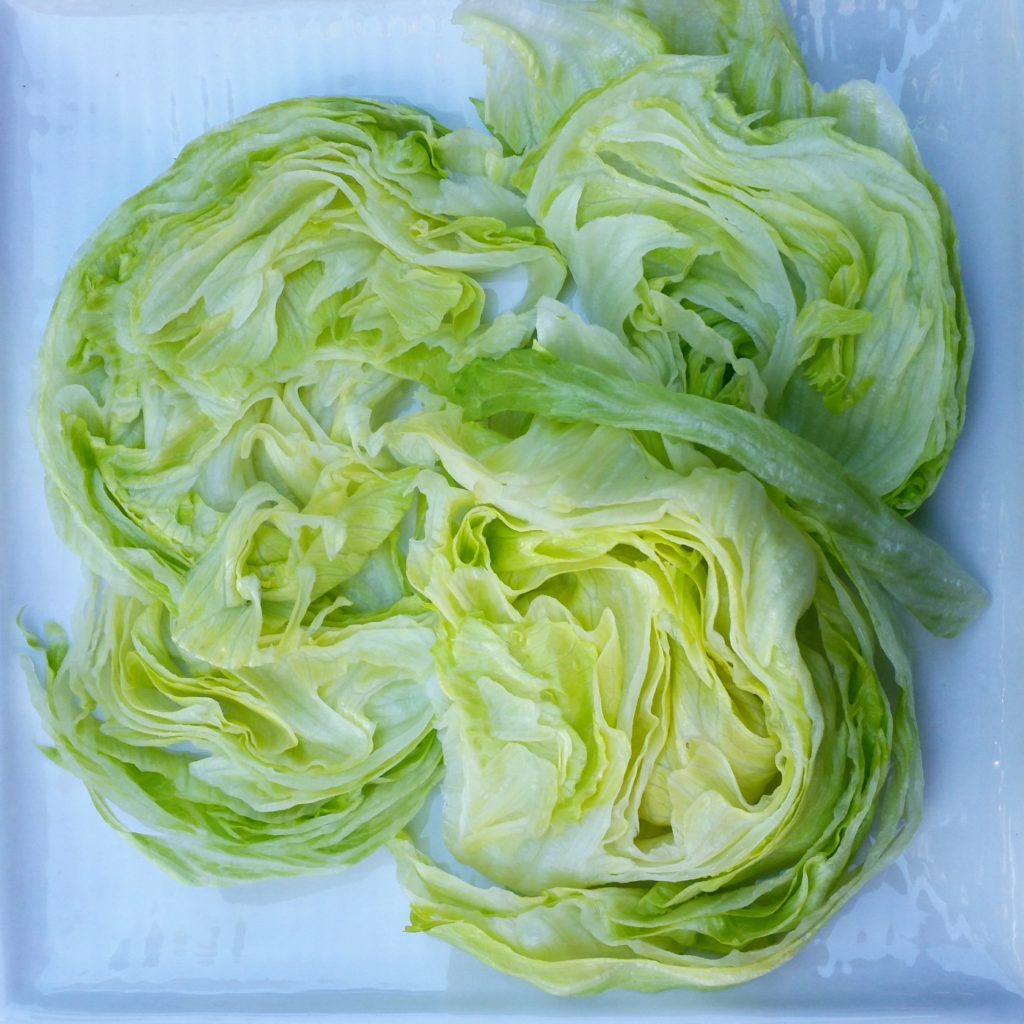 Next, Place Toppings on your lettuce.
I used these Ingredients:
Cherry Tomatoes, cut in half
Parsley
Lightlife Foods Fakin' Bacon, heated until slightly crispy on fry pan
Croutons, that I buy at the bakery at Whole Foods (for under $2)
Whole Foods Market Vegan Caesar Dressing
Freshly Ground Black Pepper
For pictures of the tempeh bacon & dressing check out this post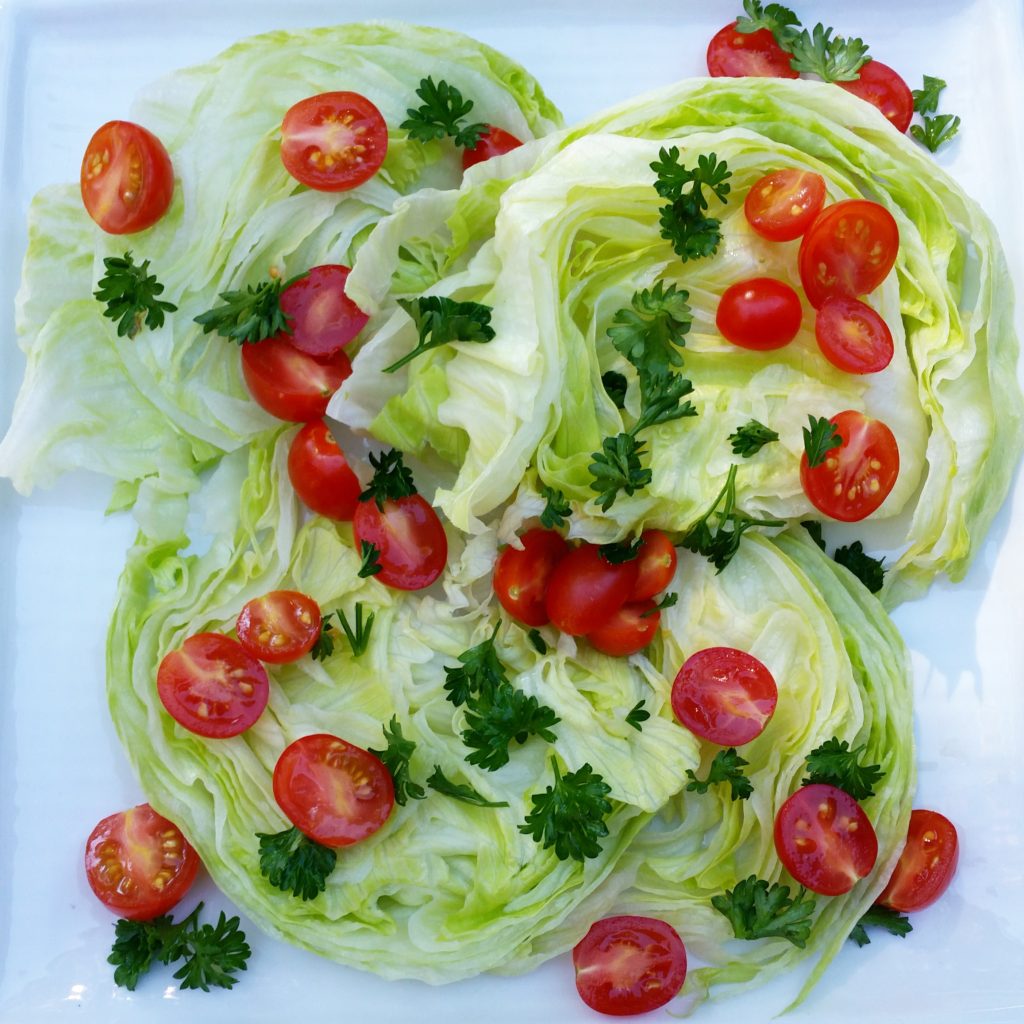 With heavy fall/winter foods coming our way, sometimes it's nice to have a light & simple salad. This is so refreshing.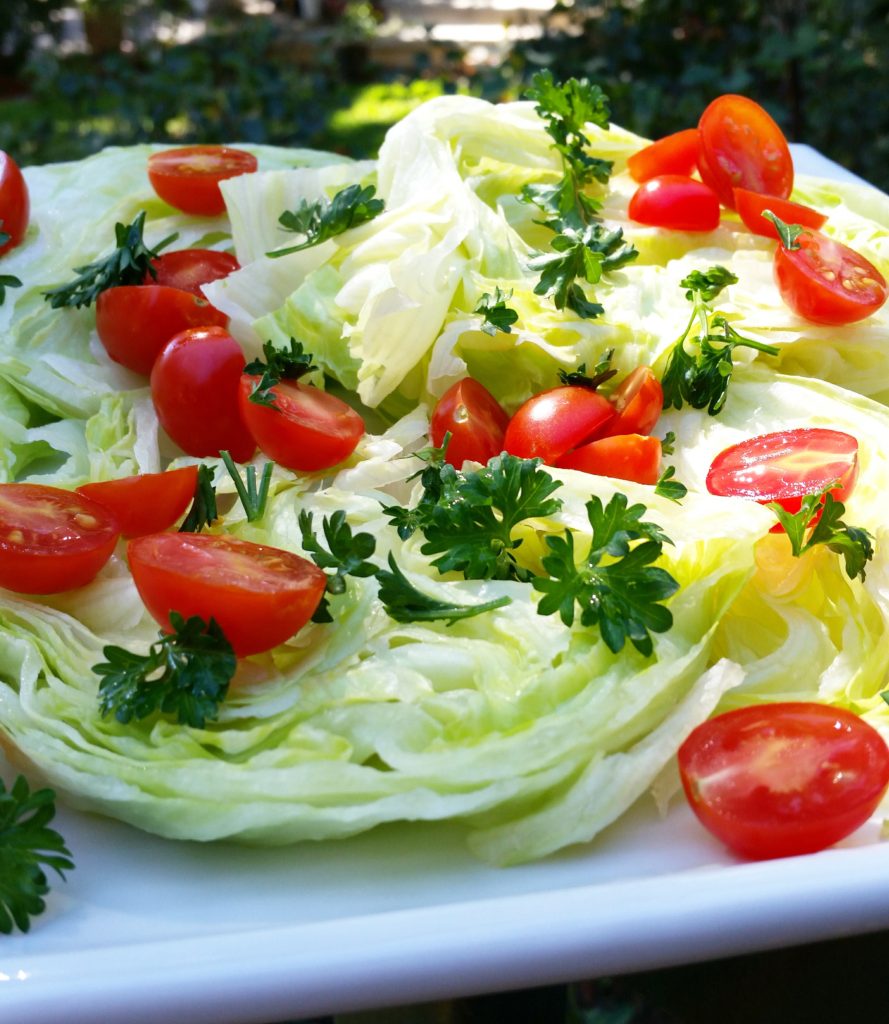 I used to avoid Iceberg lettuce like the plague…thinking it doesn't have any nutrient density.  But good news, Iceberg lettuce is an excellent source of vitamin A, vitamin K, and vitamin C. It is also a good source of thiamin, vitamin B6, and folate (vitamin B9). Iceberg lettuce contains 14 calories per 100 grams. It mainly contains water and dietary fiber.  All things a pregnant mama needs.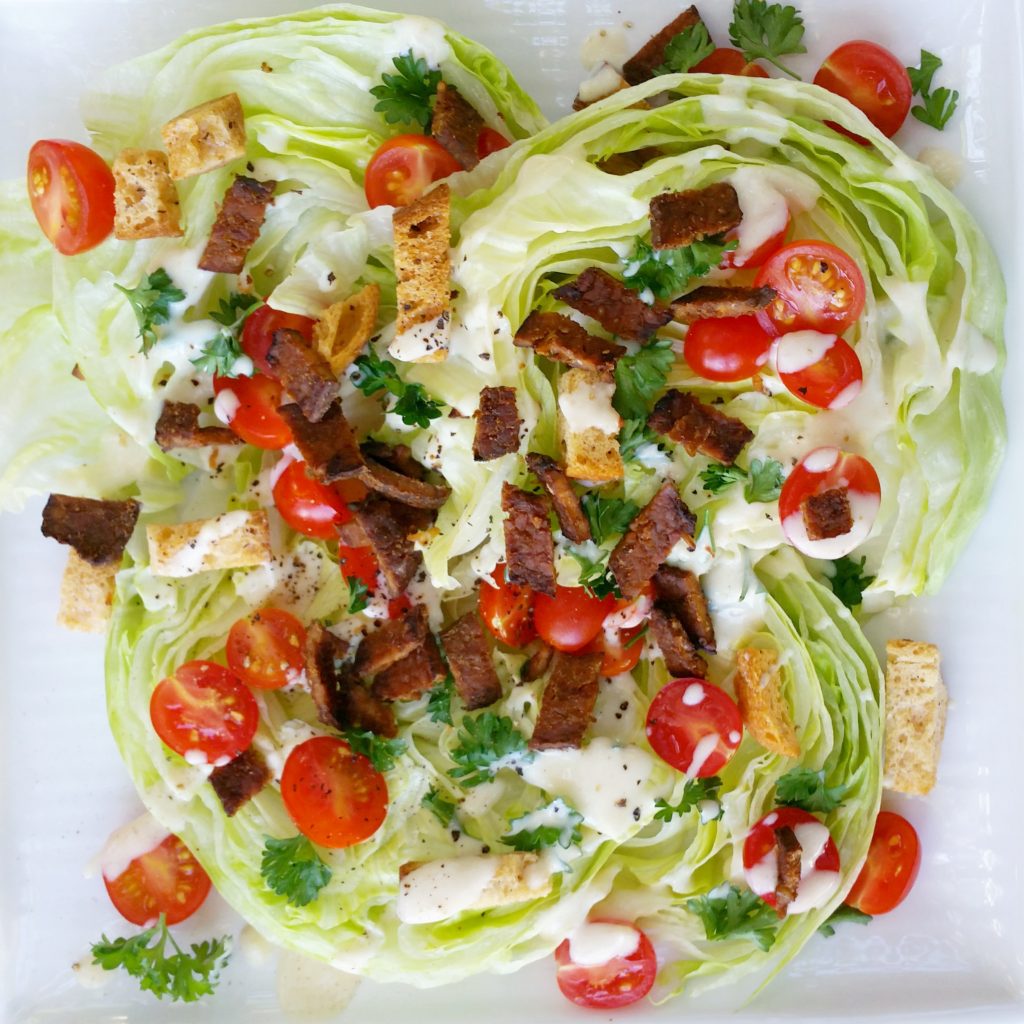 If you try out this recipe or any of my recipes–Take a pic & tag me @cloversandkale on Instagram!  I love to see your #cloversandkale creations!
XOXO,
Siobain