Labor Day means I can look forward to Hatch chile peppers being on sale at Whole Foods and receiving "Gypsy Peppers" in my Farm Fresh to You delivery. It means summer is coming to an end and fall is near. Like other peppers–I normally just throw my gypsies into fajitas, or stir-fry, or stuff them with a quinoa melody…
Gypsies have a thin skin and thin walls compared to other peppers. This means they cook pretty fast. They fall into the category of sweet peppers.
This year, I found the perfect recipe printed on the flyer that comes with my Farm Fresh to You delivery!  No joke. I don't think I will ever cook gypsy peppers or other sweet peppers any other way.  Thank you FFTY!!
I made some slight modifications, but here is the original recipe.
Depending on how many side dishes you are making, you will want at least 1 whole pepper per person. I'd say 2 whole peppers per person because these are SO. DARN. GOOD.
Ingredients
10 gypsy peppers, cored and halved
5 cloves garlic, minced
10 sprigs thyme (remove the leaves from the stem and finely chop leaves)
3 tablespoon extra-virgin olive oil
Salt and freshly ground Black Pepper, to taste
1/4 cup Parmesan, freshly grated
1/2 Lemon
Instructions
Wash, halve and core peppers.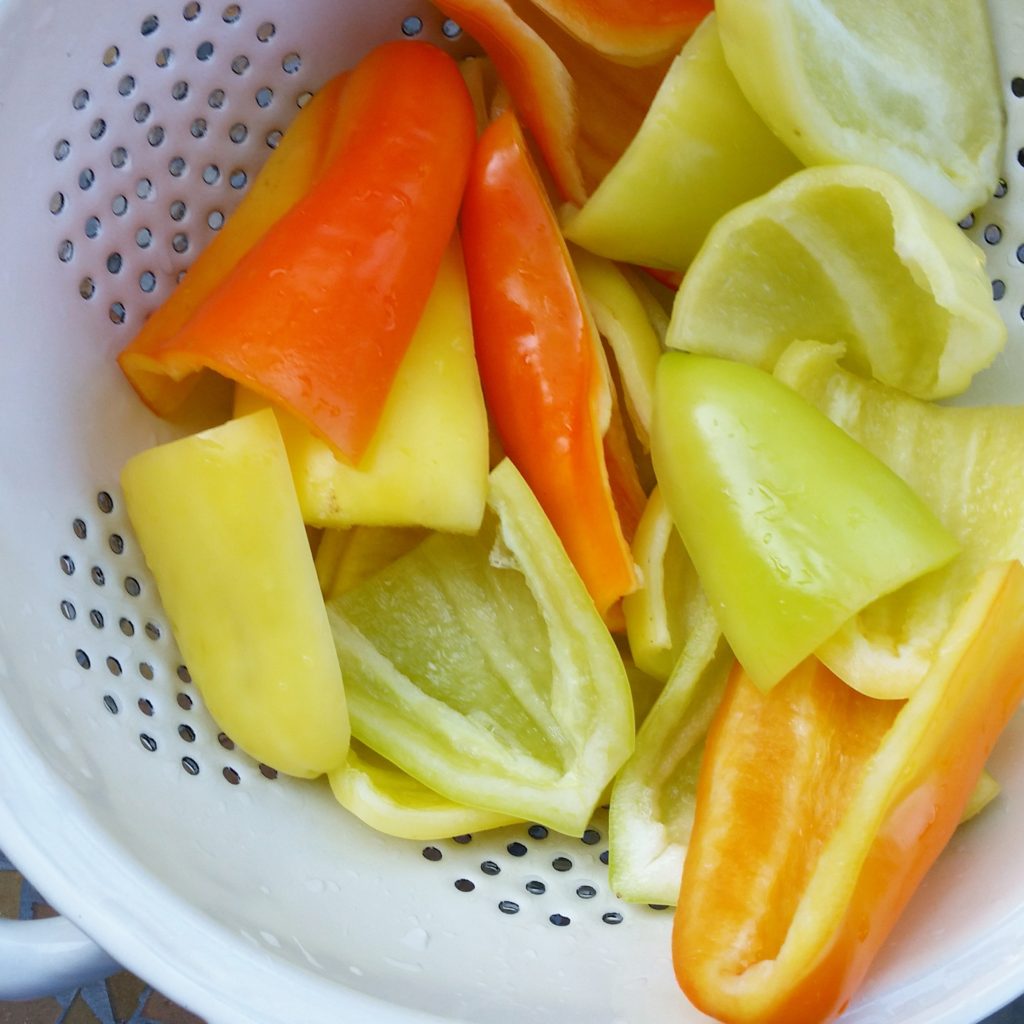 In a mixing bowl (or a gallon size ziplock bag) Toss peppers with olive oil, minced garlic, thyme, salt & pepper. Let sit until you are ready to grill.
Grill peppers over a low to medium flame.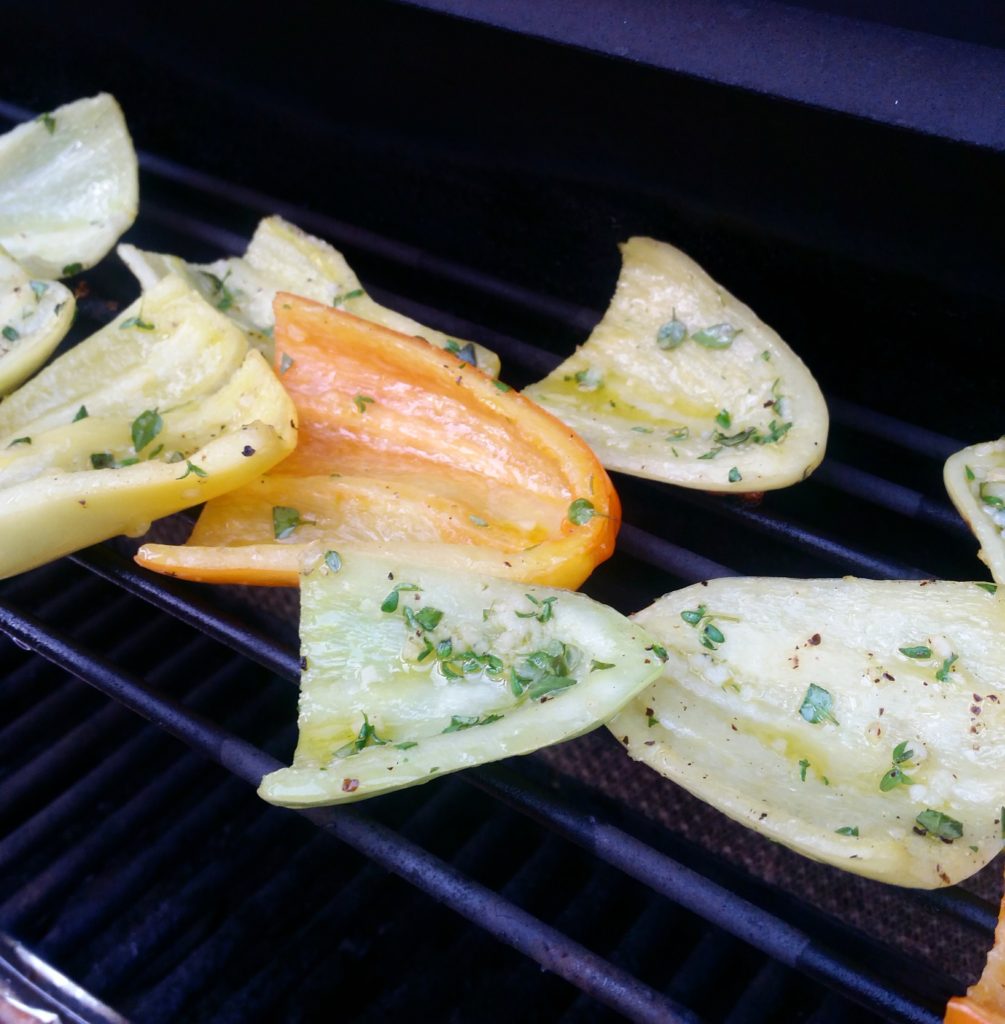 Once peppers are cooked to your satisfaction, add a small spoonful of Parmesan to each half. Let sit on the grill another couple minutes until the cheese has melted.
For the finishing touch, squeeze juice from a lemon over the top of each pepper.
ENJOY!!