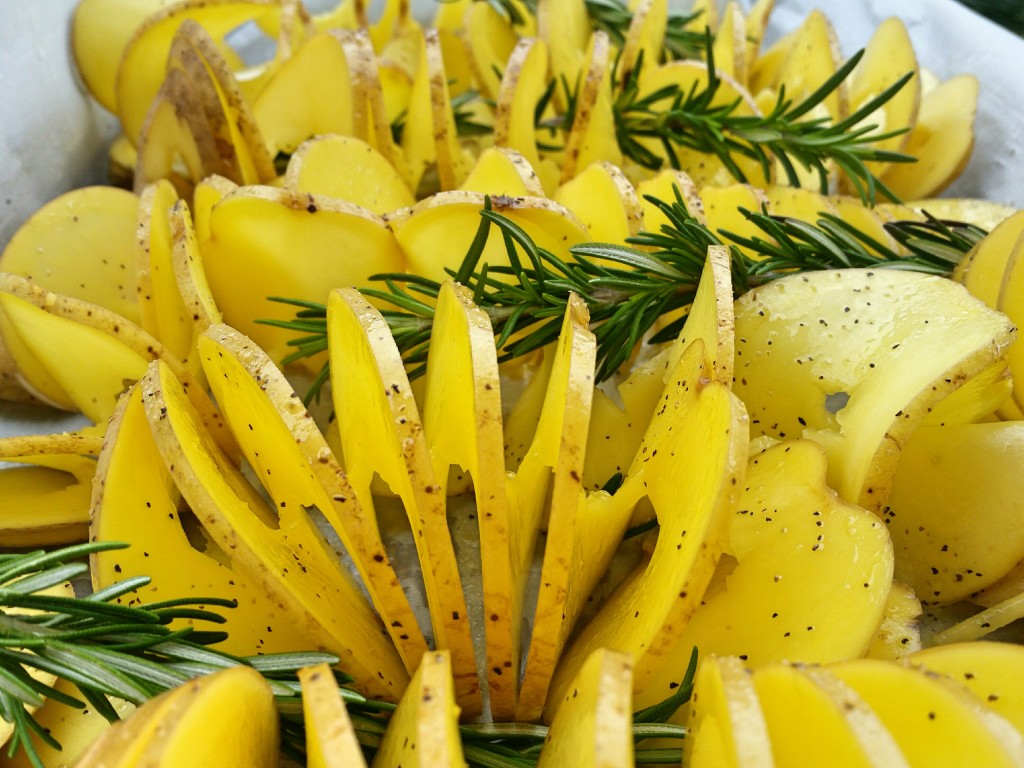 This is such a simple side dish (or snacky snack).  I roast potatoes about 1x a week, it's just too easy and delish. I mix it up by the way I cut the potatoes: spiralizing, mandolining, cutting in circles, cutting like steak fries….whatever I feel like! My favorite part is, no matter what shape I cut them into, they are great leftovers. They make for a great breakfast "hash" the next morning, or I can easily reheat/brown them in a fry pan to serve in my buddha bowl lunch.
Today we Spiralize Spuds.
With my Paderno 4 Blade Spiralizer doing most of the work, they look so fancy! (psssst, fancy doesn't always have to mean hours of work!)
Look how easy this is.
Please excuse my shoddy cell phone pics…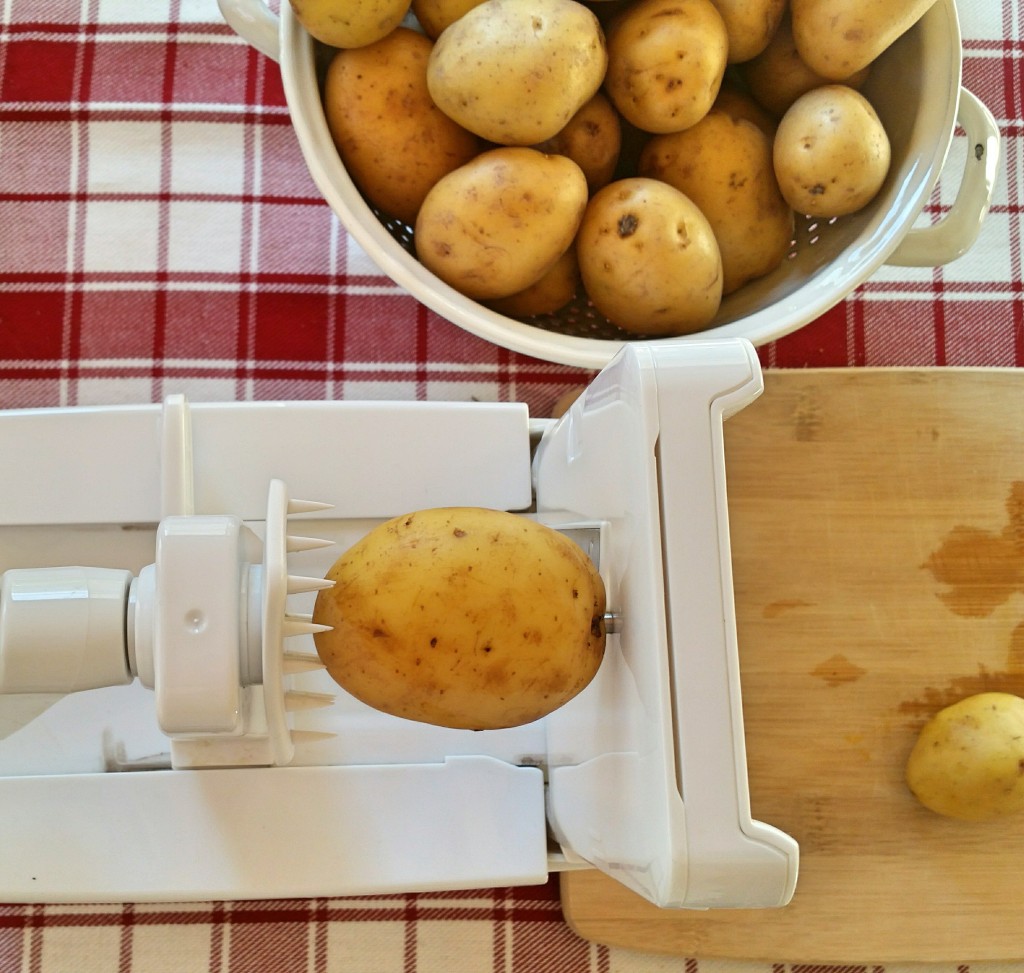 Easy breezy!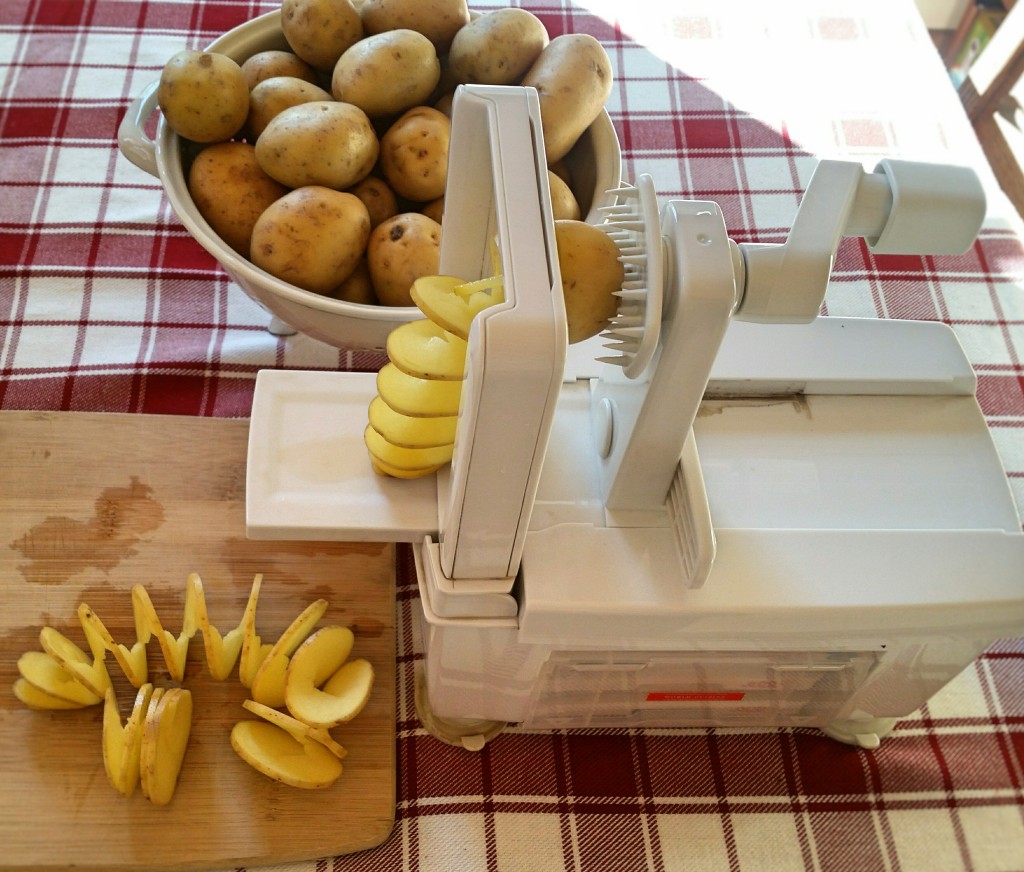 Ingredients:
Potatoes (I used these cute gold potatoes from TJ's! but any kind will do)
Fresh Rosemary
Avocado Oil (or whatever kind of Oil you like—or be oil-free if that's your preference)
Salt & Pepper, to taste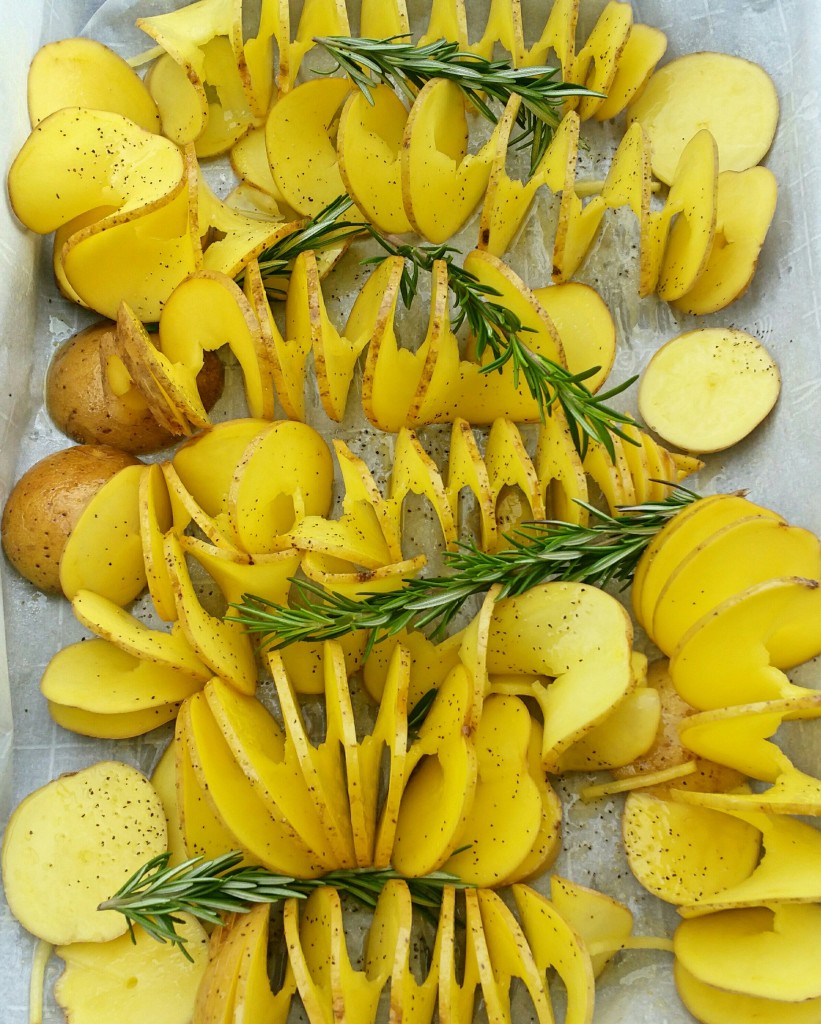 A new twist on "golden delicious"
Instructions:
Preheat Oven to 425º F
Spread Potatoes on Parchment lined baking sheet.
Drizzle with Oil.
Tuck Rosemary sprigs in-between the spirals.***
Salt & Pepper your spuds.
Cover with Foil (to steam bath the beautiful flavor out of the rosemary)
Roast in oven for 30 mins, then, remove the foil, flip the potatoes with tongs and continue to roast uncovered for an additional 15-30 minutes.  I like mine chewy and crispy! So that means they are typically in the oven for 1 hour.
Serve with a yummy protein and a green salad or vegetable and you are GOLDEN. Pun intended.
XOXO,
Siobain
***NOTE
Sometimes I'm lazy and it's too much work stripping the rosemary leaves off their stem. Also, sometimes Rosemary gets "burnt" or at least "overcooked" and it's gross (in my opinion).  It can be tedious picking out individual leaves from the cooked potatoes if they get burnt. That's why I started leaving it on the stem. So much faster, and the "steaming" with the tin foil TOTALLY works and infuses the spuds with the flavor of rosemary. Hope that makes sense!