This dish was my Thanksgiving contribution.  Everyone from my 1 year old cousin to my 90 year old grandfather LOVED this dish.  It will be playing on repeat all winter in our house. So simple. So Yum.
Parsnips: contain a wide variety of vitamins, minerals & nutrients, including dietary fiber, folate, potassium and vitamin C. read more here
Ingredients:
1 pound of Parsnips
1 pound of Carrots (I used Rainbow Carrots)
Fresh Herbs: Thyme, Rosemary, Sage (I used all 3!)
Olive Oil
Salt & Pepper (optional)
Serves 6
First we are starting with our Herb infused Olive Oil.  I used fresh Thyme, Rosemary and Sage. Wash your herbs well.  Take the leaves off the stems and place in a small bowl.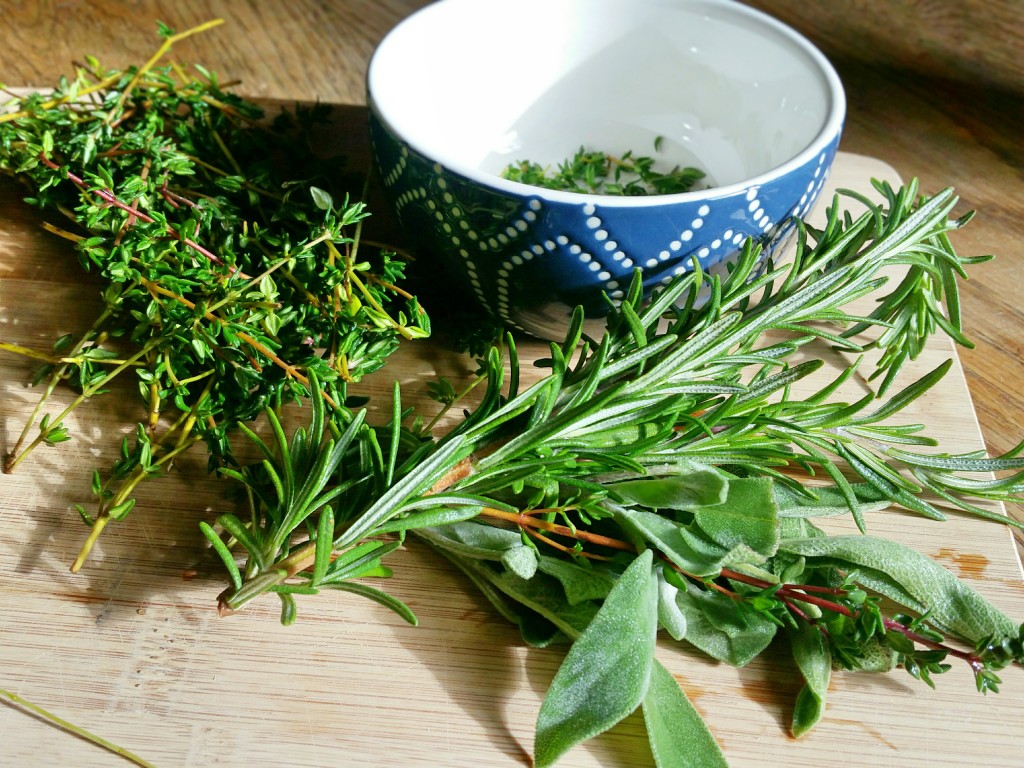 Pour your favorite Olive Oil over the fresh herbs and let it marinate.  I let mine sit for 6 hours before pouring over my root veggies.  Ideally, I'd let it sit for 24 hours (and mix it, muddle the herbs a few times to extract more flavor into the oil).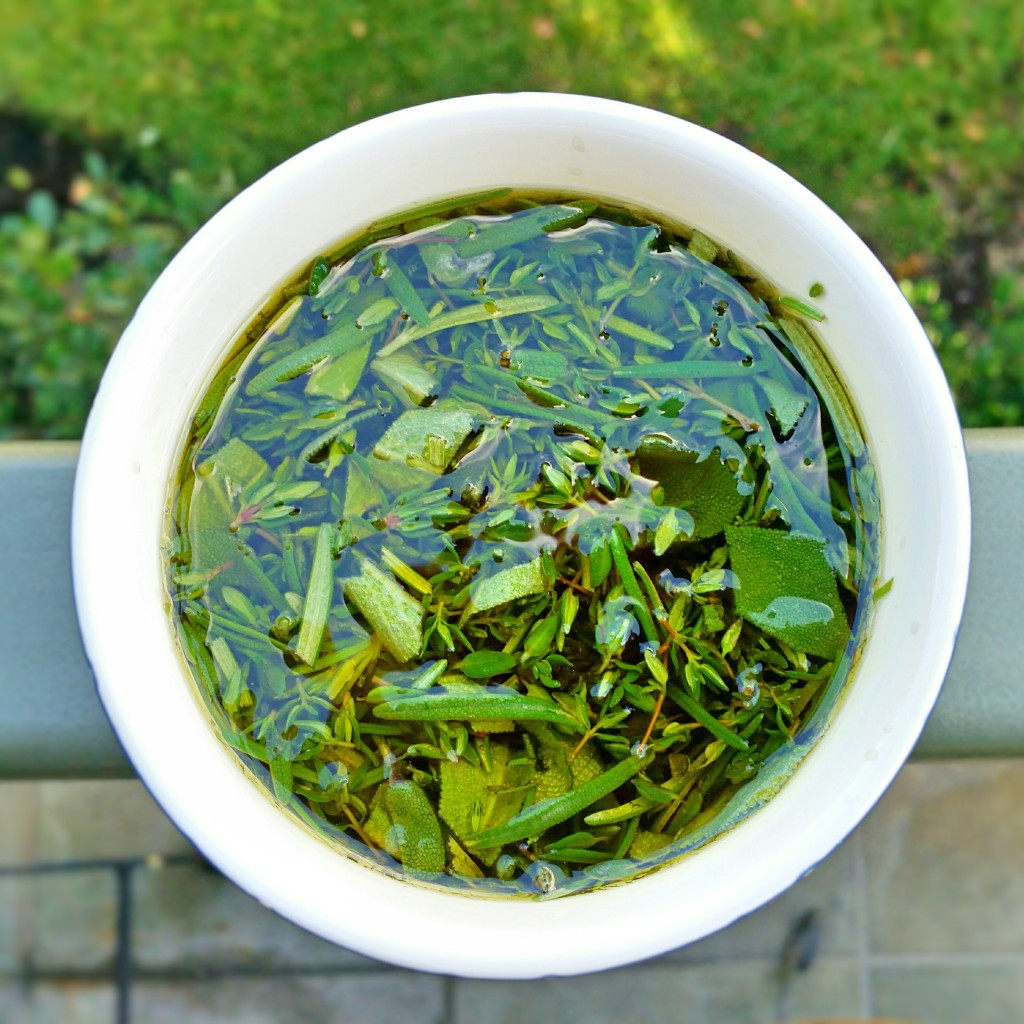 Scrub or peel your parsnips & cut them into sticks, or rounds.  I cut mine into sticks.
Set your parsnips aside in a large mixing bowl.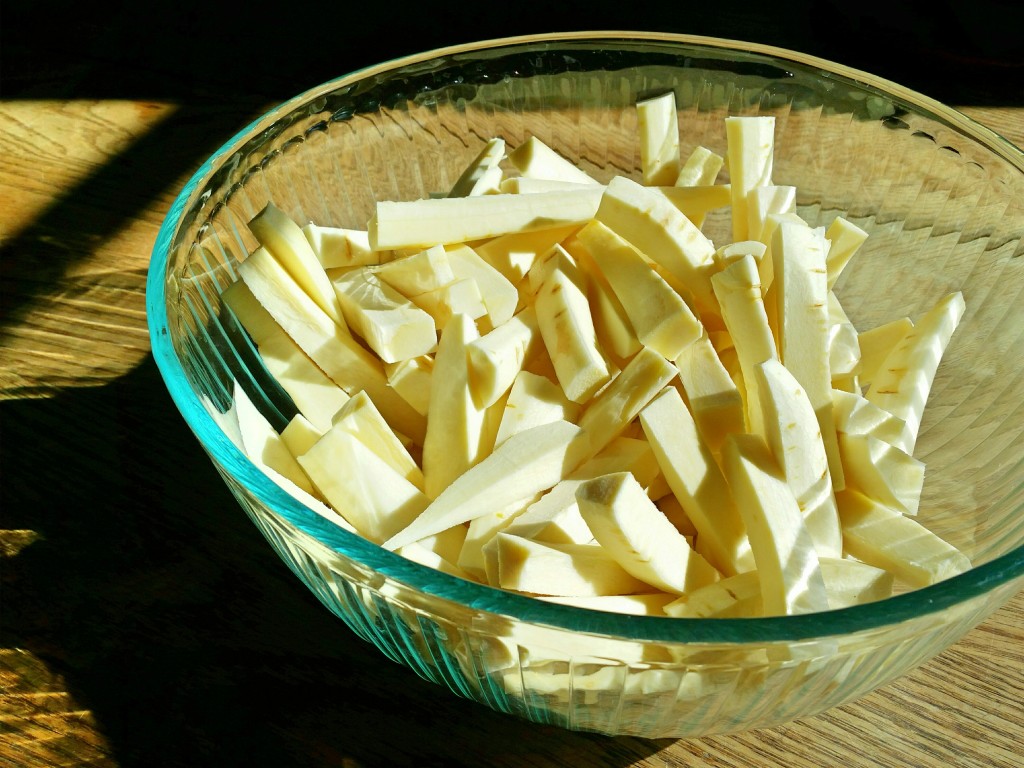 Wash, scrub or peel your carrots.  Cut into rounds or sticks.  I cut mine into sticks to match the parsnips.
Place your carrots in the bowl with the Parsnips.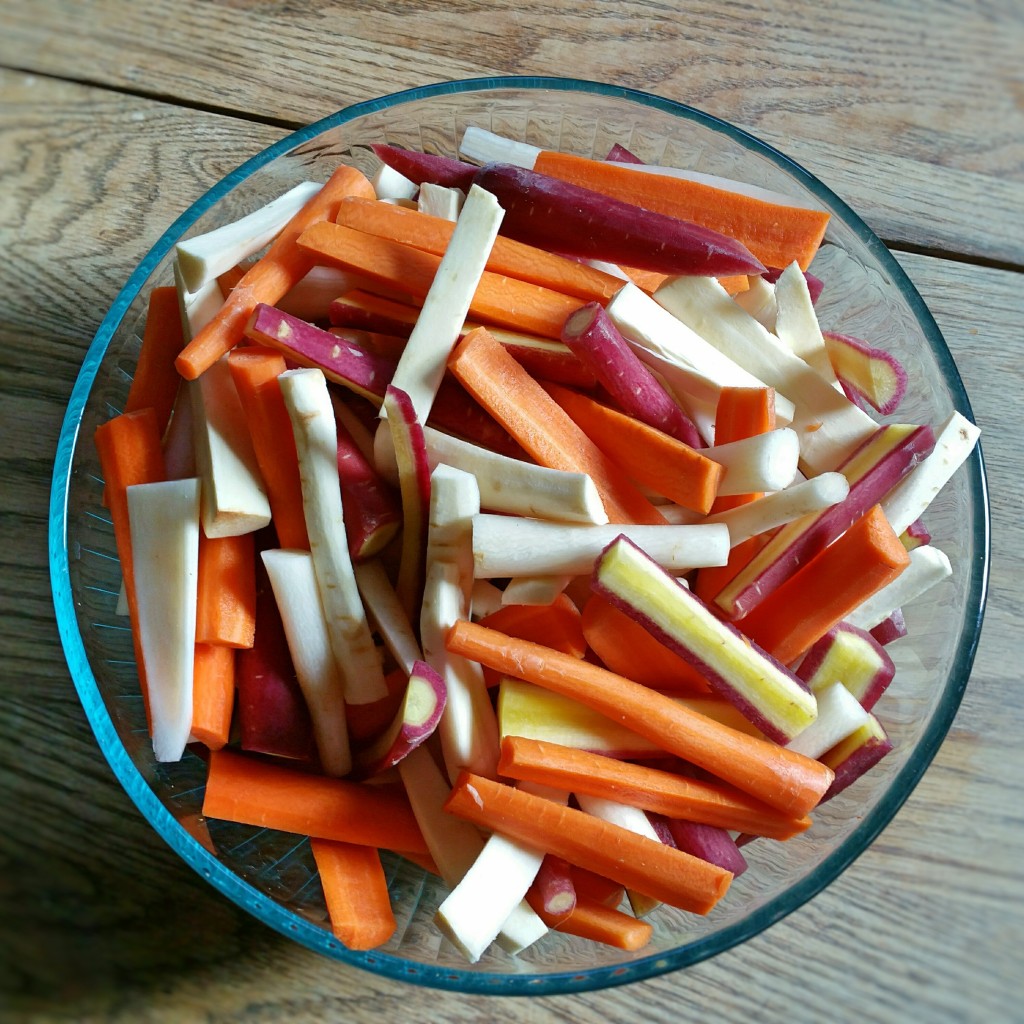 Time to pull out your herby Olive Oil!  Pour it over your raw carrots and parsnips.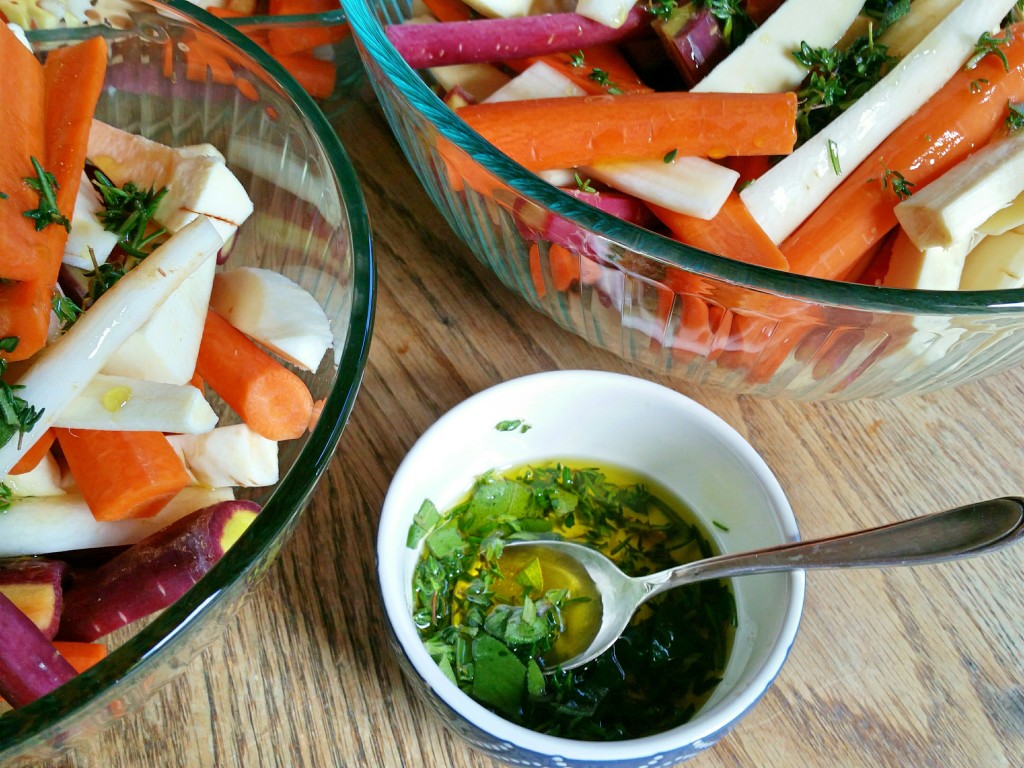 Such cheerful colors! Healthy and Delicious!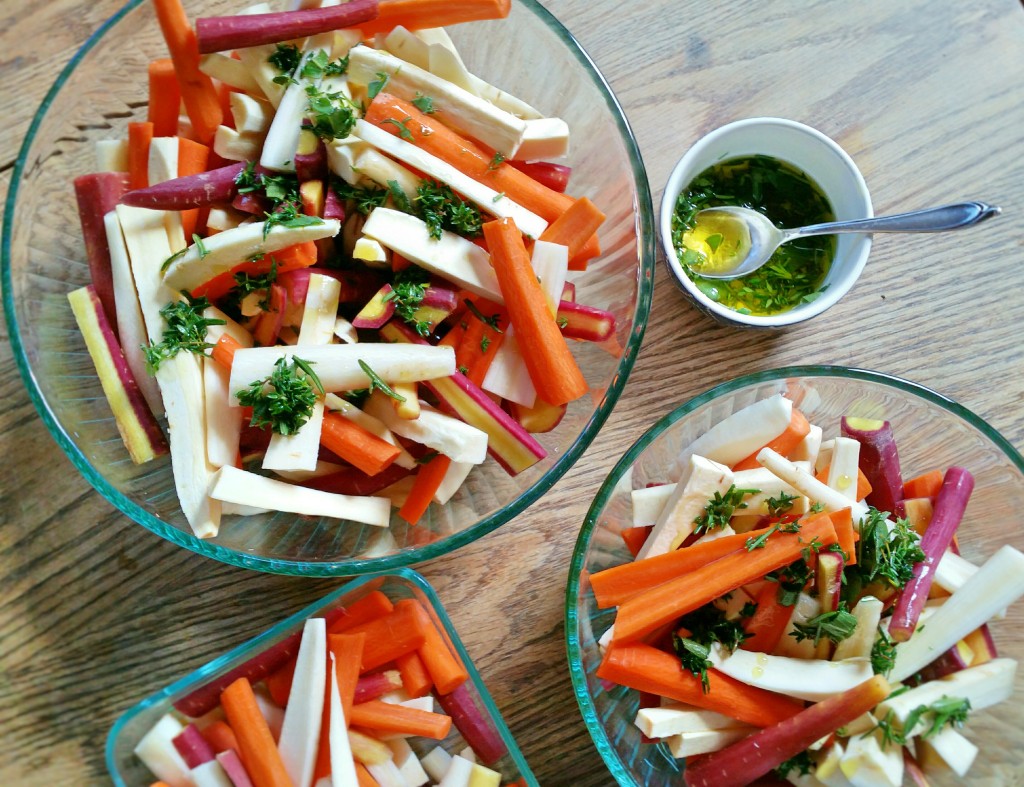 Spread Parsnips and Carrots on a baking sheet.
Season with Salt & Pepper (optional).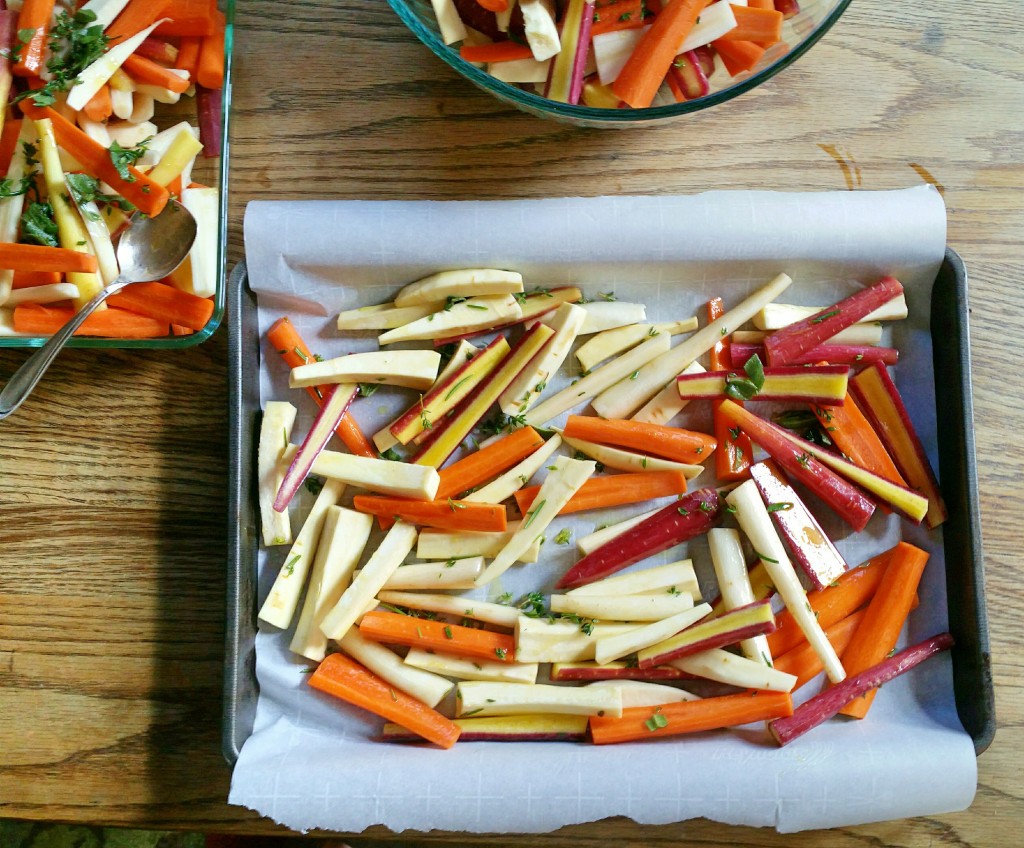 Bake in Pre-heated oven 425° for 30-40 mins.  Stir/flip veggies halfway through roasting.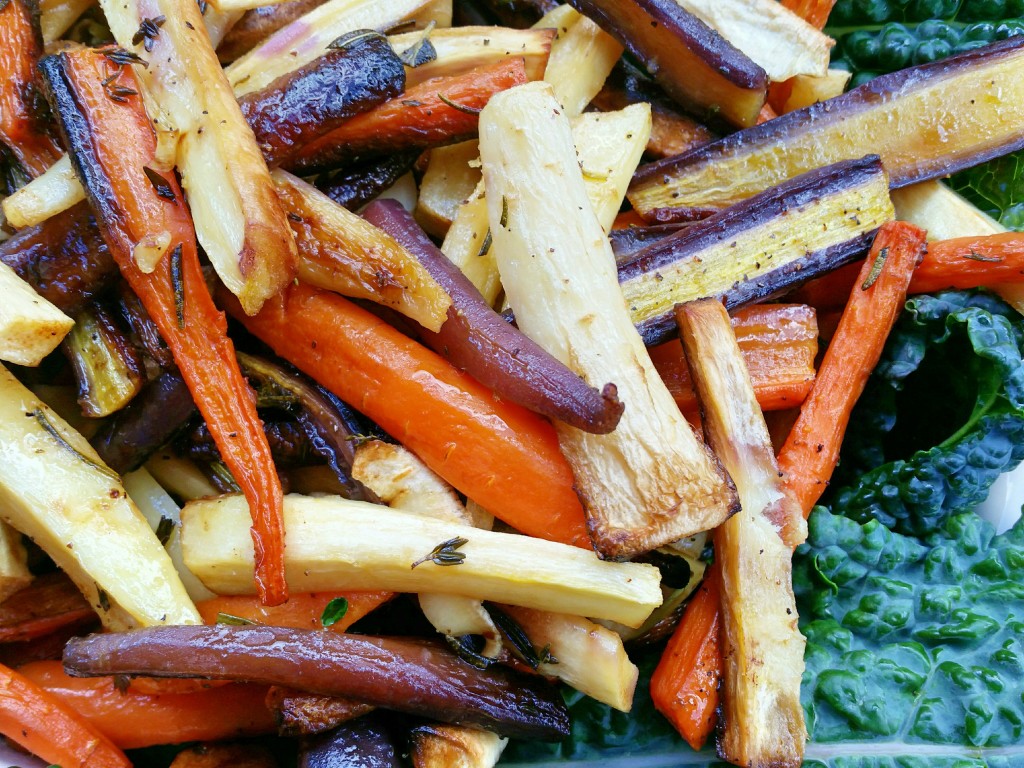 Best served warm.  Great dish because it can be made in advance and re-heated right before serving.
Enjoy this recipe.  Sometimes, the simpler…the better.
XOXO,
Siobain