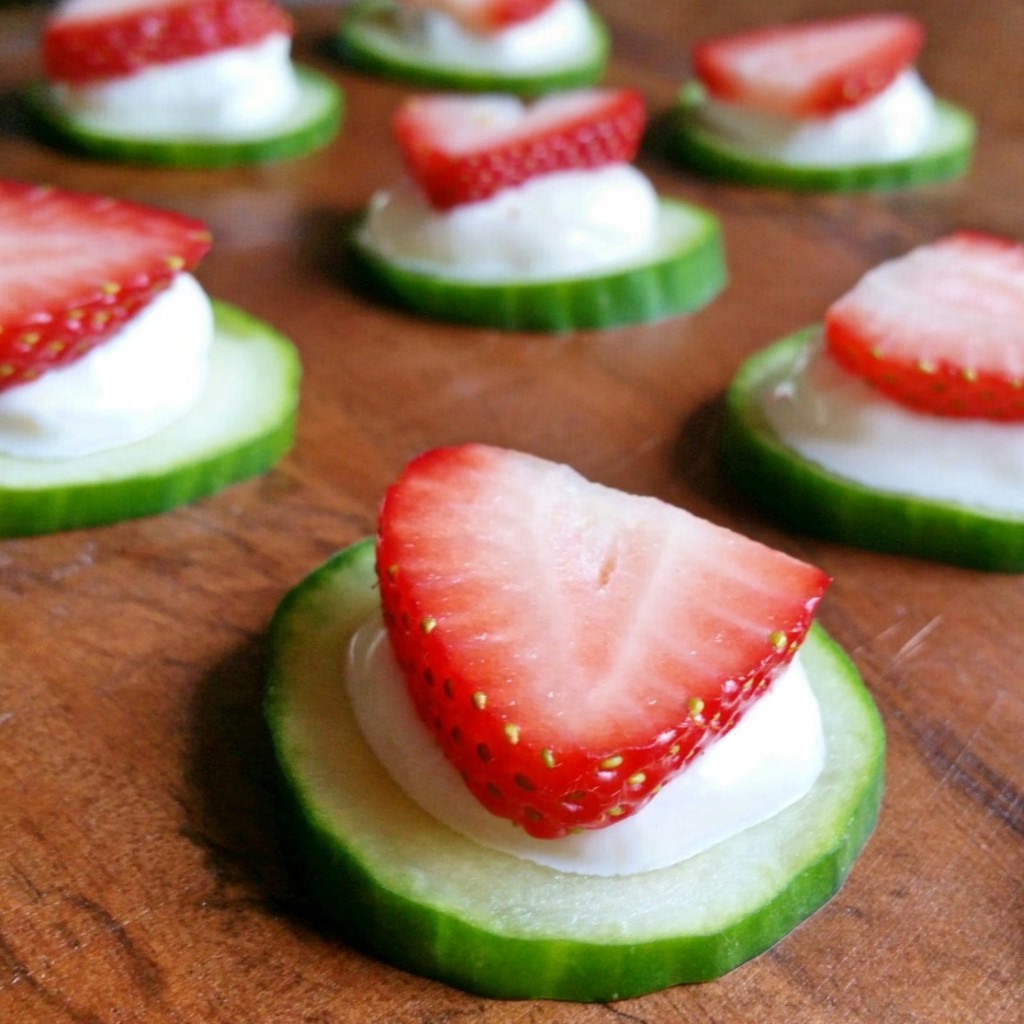 This was my late morning snack and boy was it delicious! I have had my head in the books because I have my organic and bio-chemistry final in a few days. I have a habit of snacking when I'm studying so it's important to have healthy snack ingredients on hand…otherwise I'll go for the bag of kettle chips hiding in our pantry. I've been wanting to try using cucumbers as crackers in a different way than just my usual dipping them in hummus. This is delicious and filling.  The fiber from the cucumber + strawberry + fig, and the healthy fat and protein from the yogurt, make this a balanced snack/mini-meal.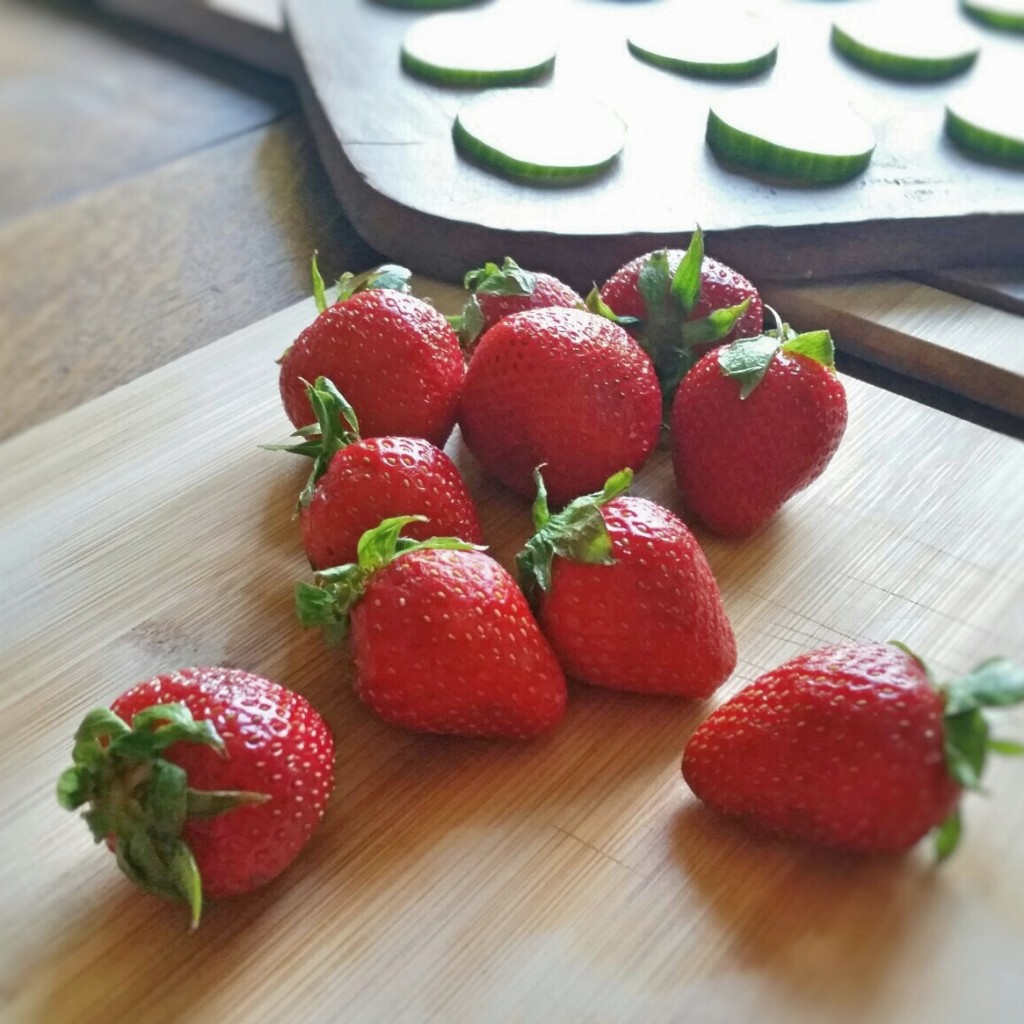 Ingredients:
English Cucumber, sliced in circles
Figs
Greek yogurt, or any plain yogurt
Raw honey (optional)
Strawberries, sliced thin or in half
Instructions:
Blend figs, greek yogurt, and honey in the food processor.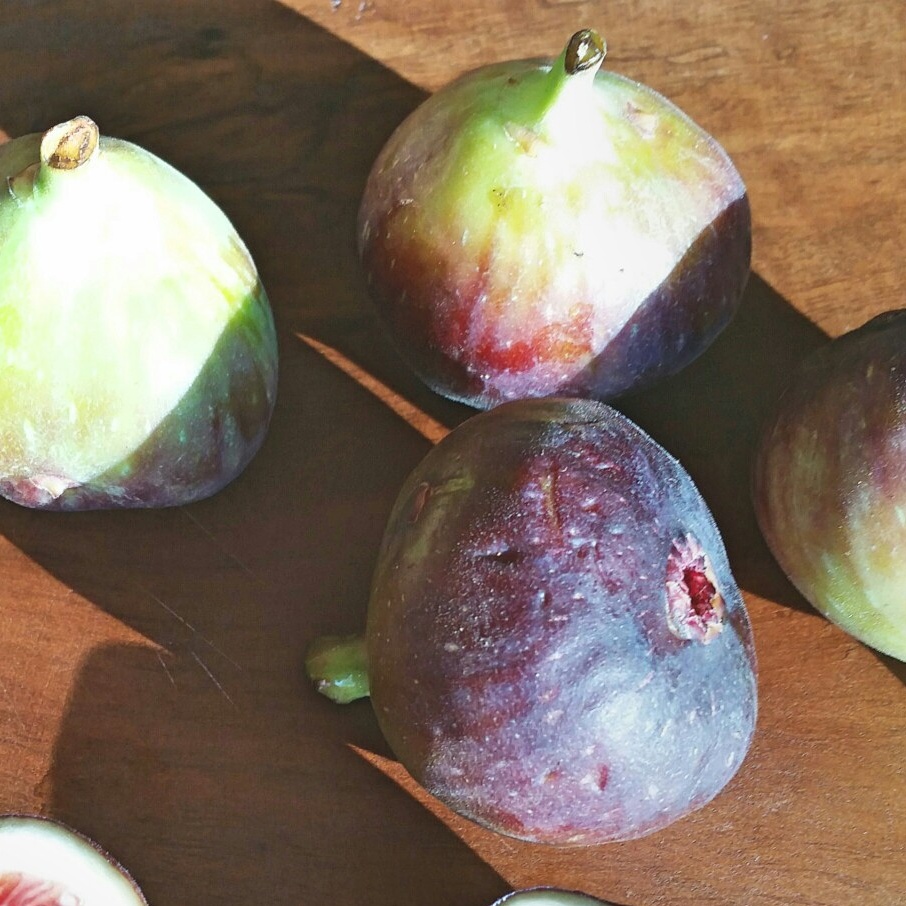 Place cucumber slices on serving plate.
Put fig-yogurt into piping bag (icing bag) and pipe dollops onto cucumber slices.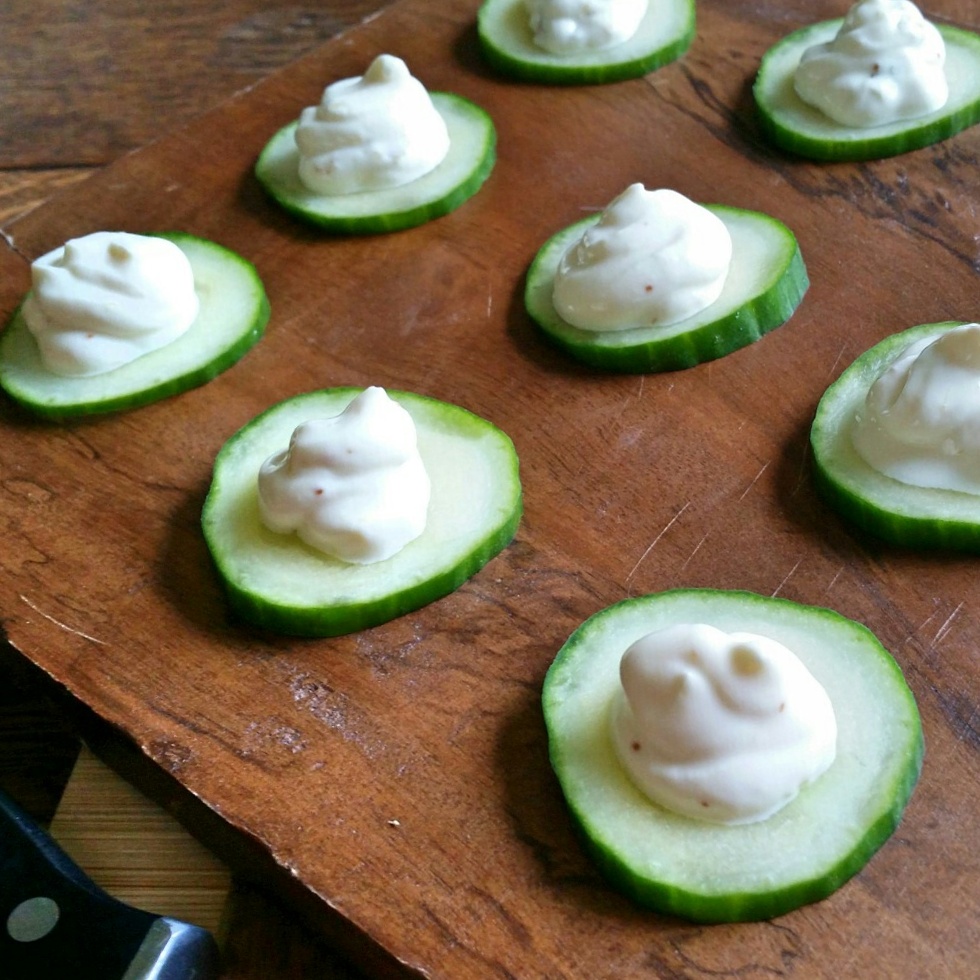 Place strawberry slices on top of yogurt dollops.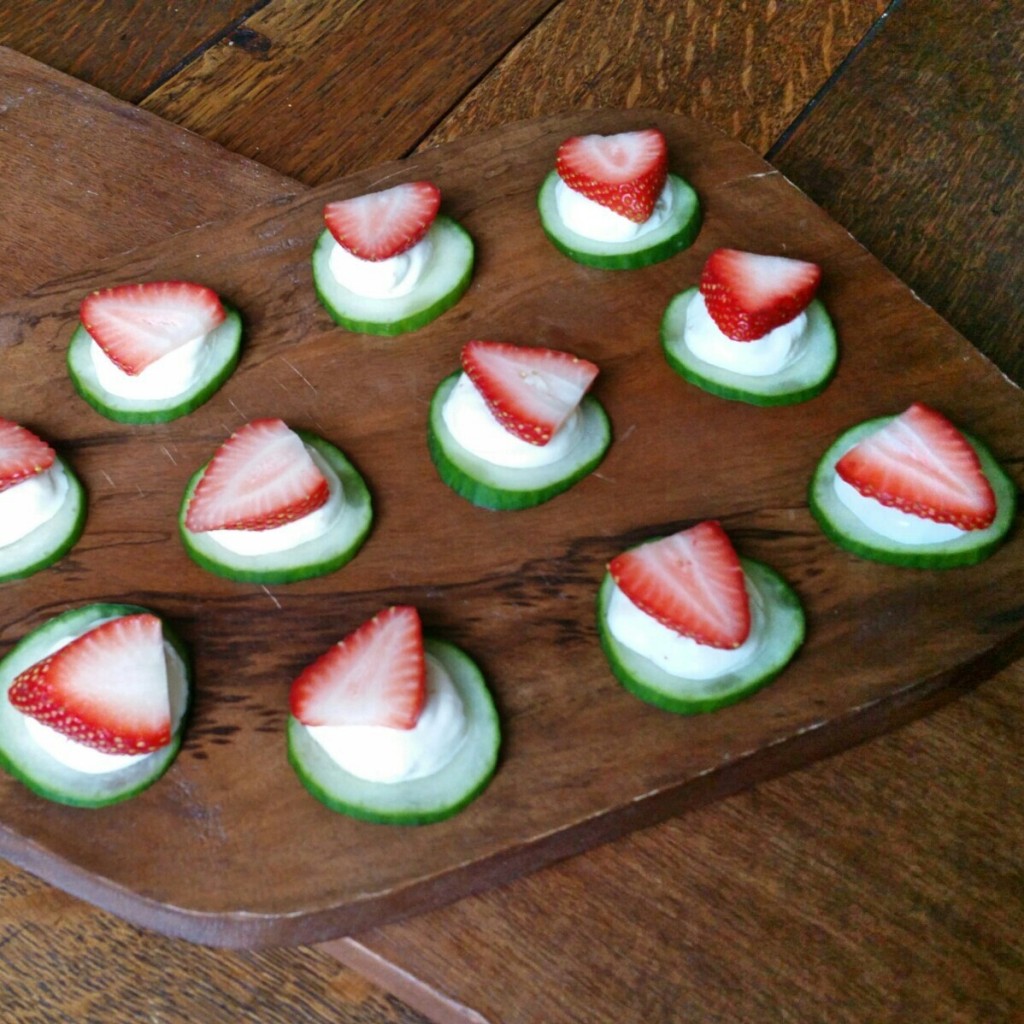 Enjoy!!
I made this recipe "pretty" today…but you can definitely just dip the cucumber and strawberries into the fig-yogurt instead of piping it onto the cucumber circles.
XO,
Siobain