This is a very easy + healthy side dish.  It can be made vegan by omitting the parmesan cheese.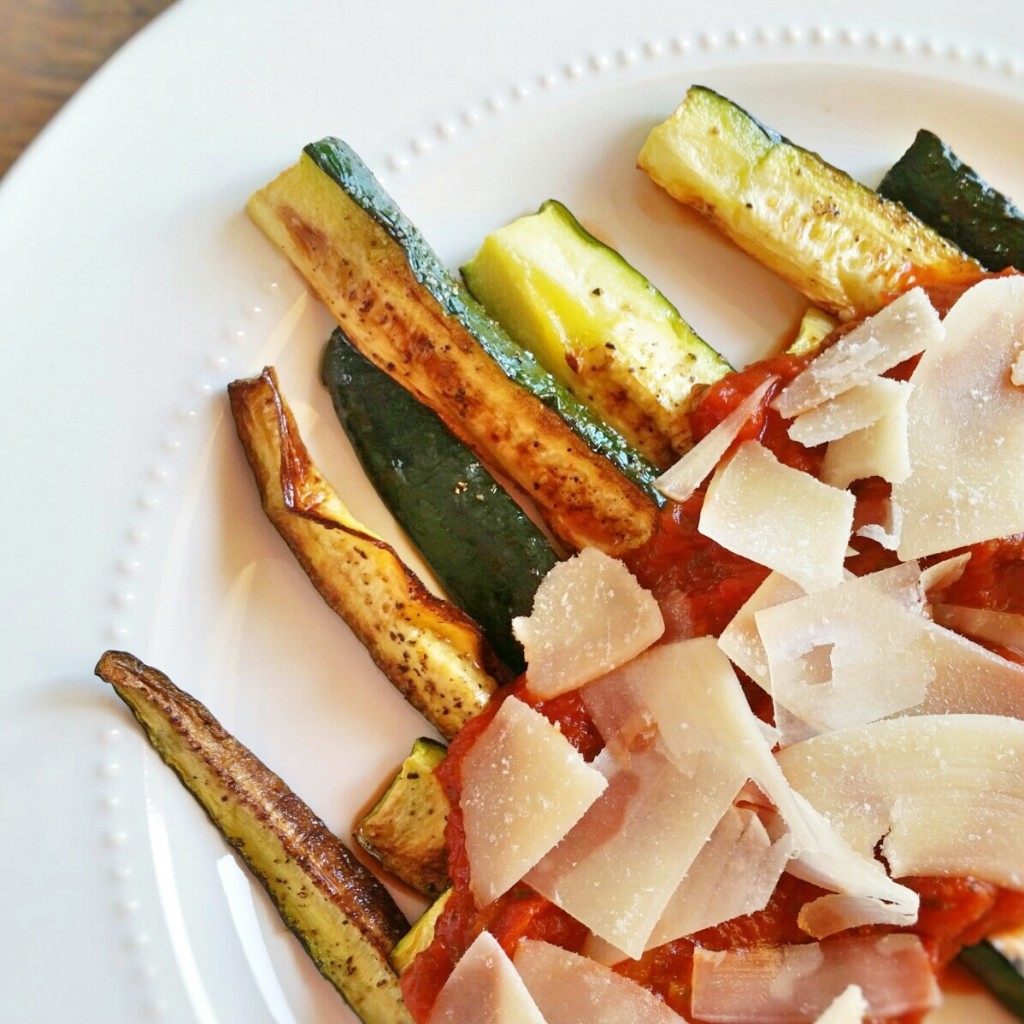 Serves 1 or 2 depending on how hungry you are.  I ate this all by myself!
Ingredients:
2 zucchini, cut into sticks
1/2 cup of tomato basil sauce, or your favorite spaghetti sauce
optional: 2 Tablespoons of freshly shaved parmesan cheese
2 Tablespoons of oil: avocado oil, coconut oil, olive oil—pick one
salt + pepper, to taste
Instructions:
Pre-heat oven to 450° F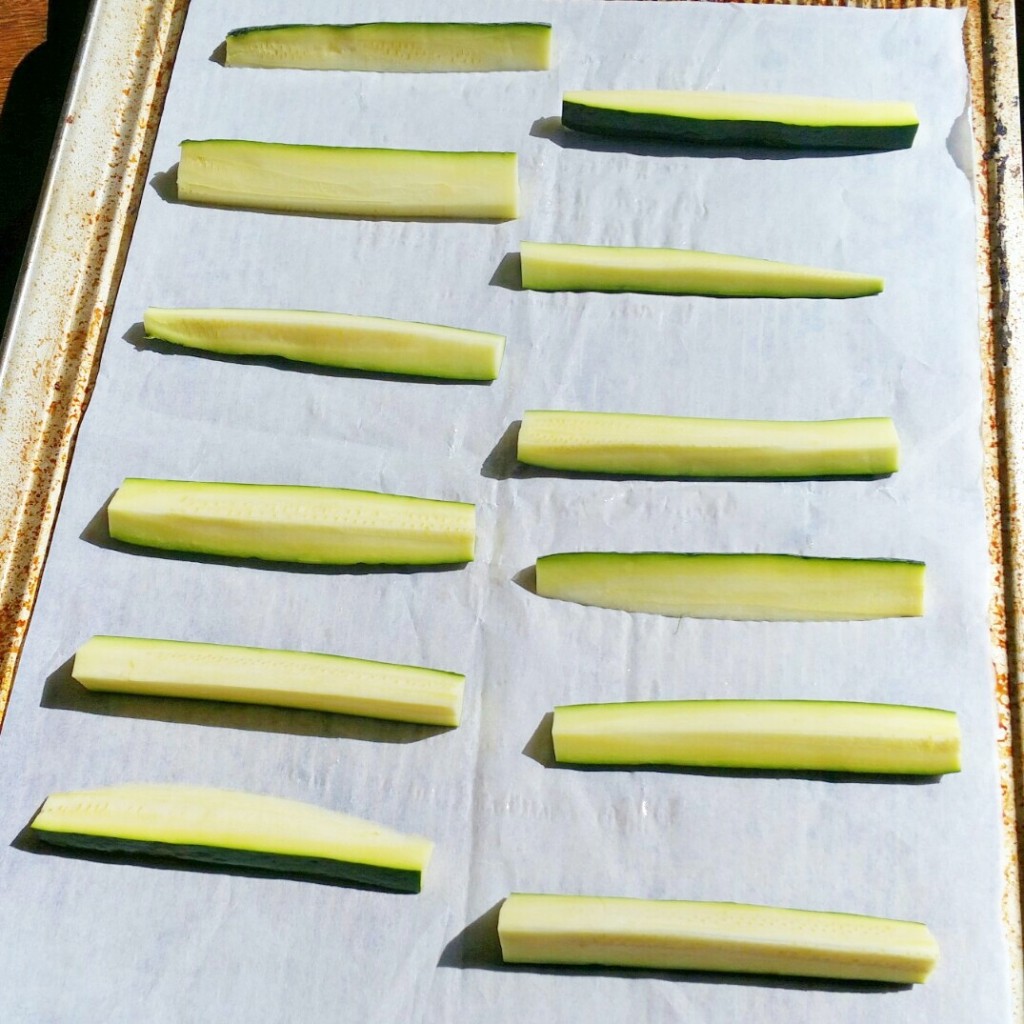 Cut zucchini into sticks and place on baking sheet, drizzle with oil, salt + pepper.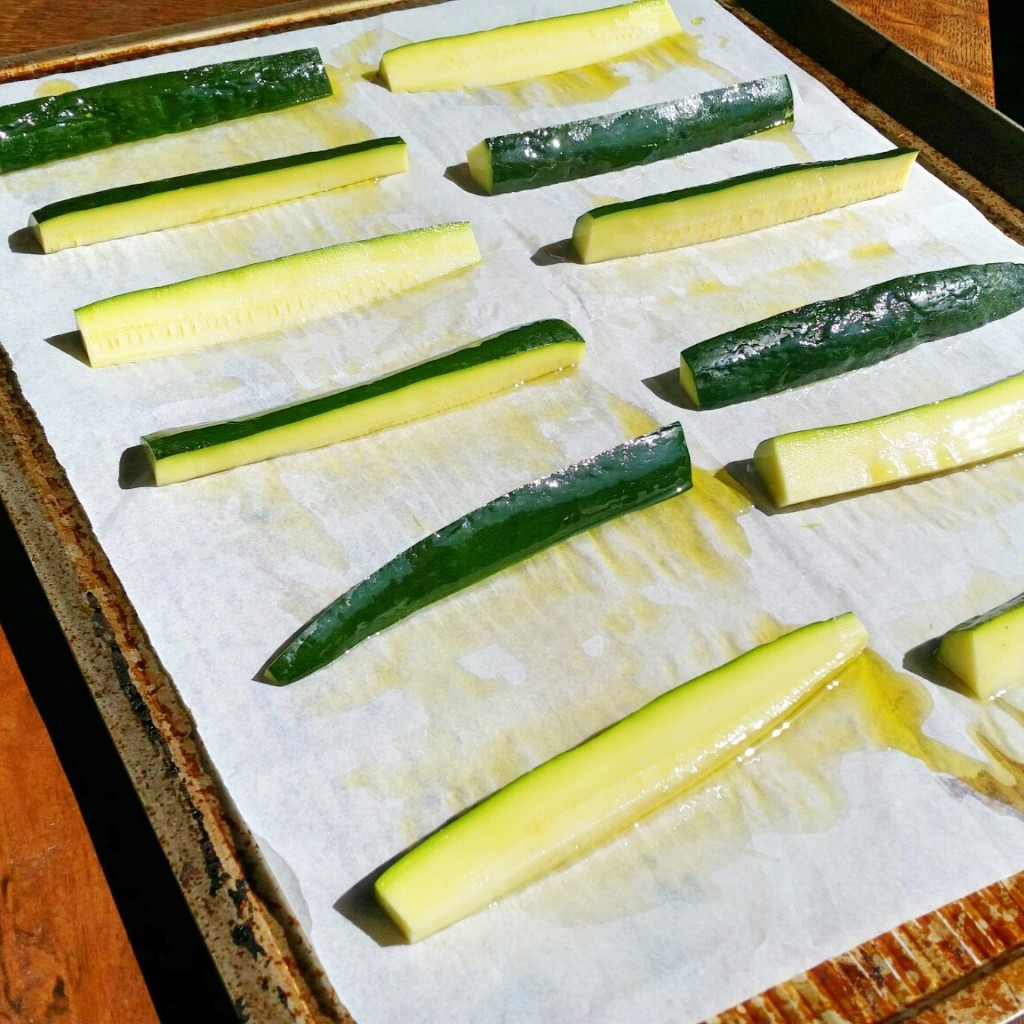 Bake 15-20 minutes.  I used kitchen tongs to flip zucchini sticks after first 10 minutes of roasting.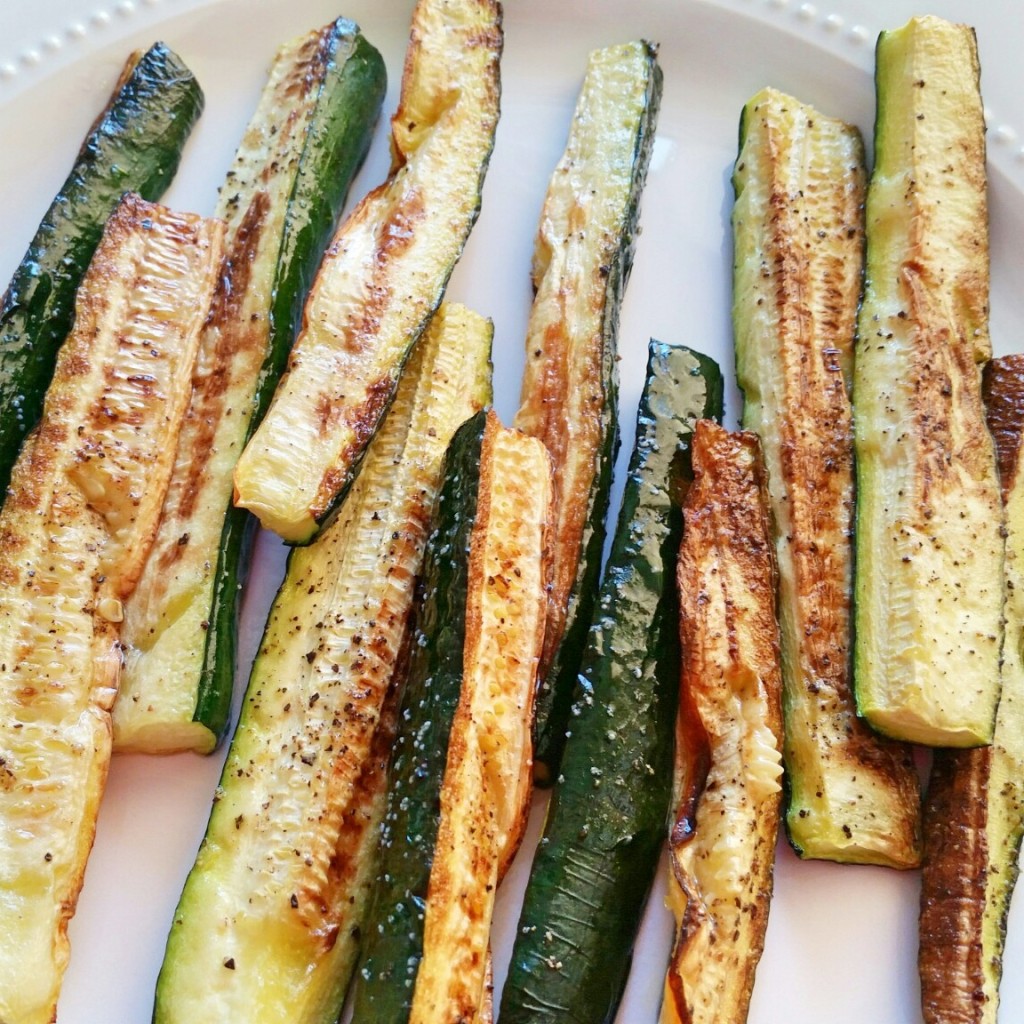 Heat tomato sauce on stovetop.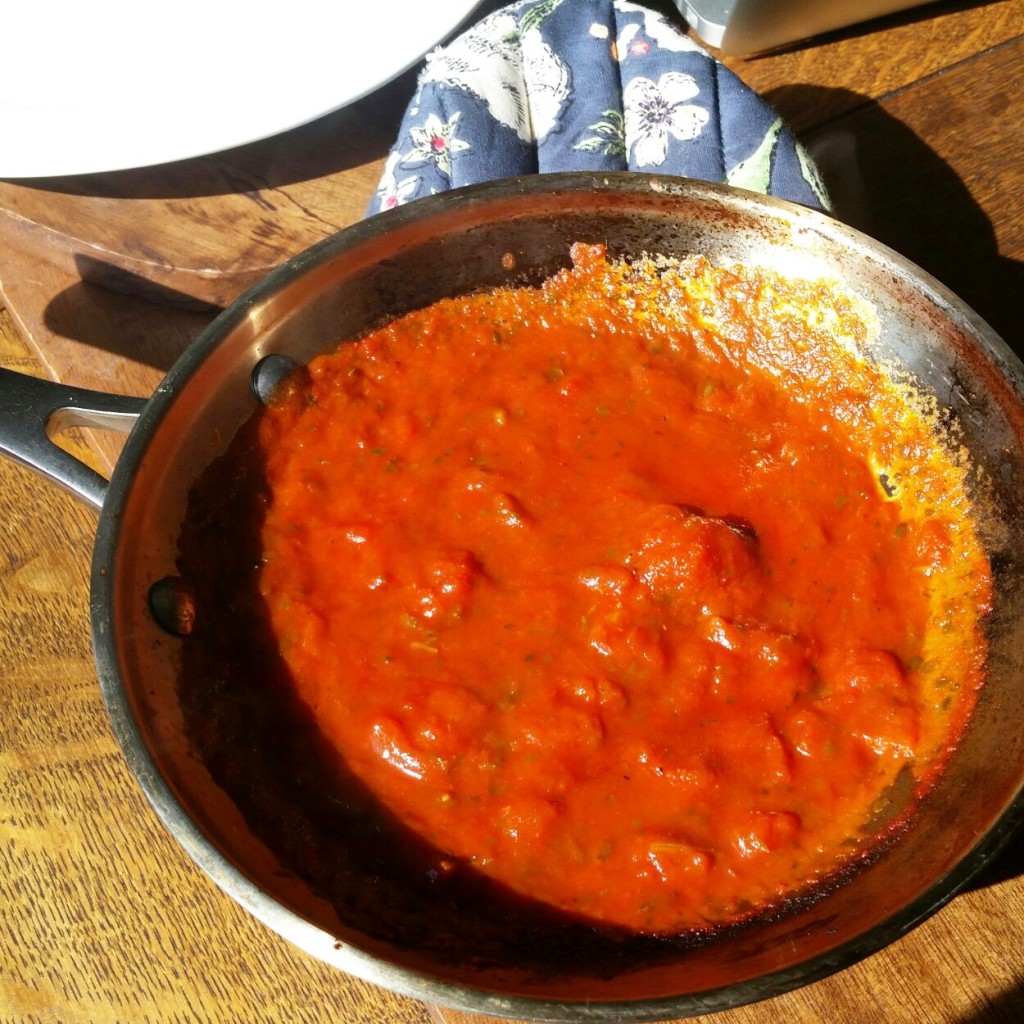 Place zucchini sticks on serving dish.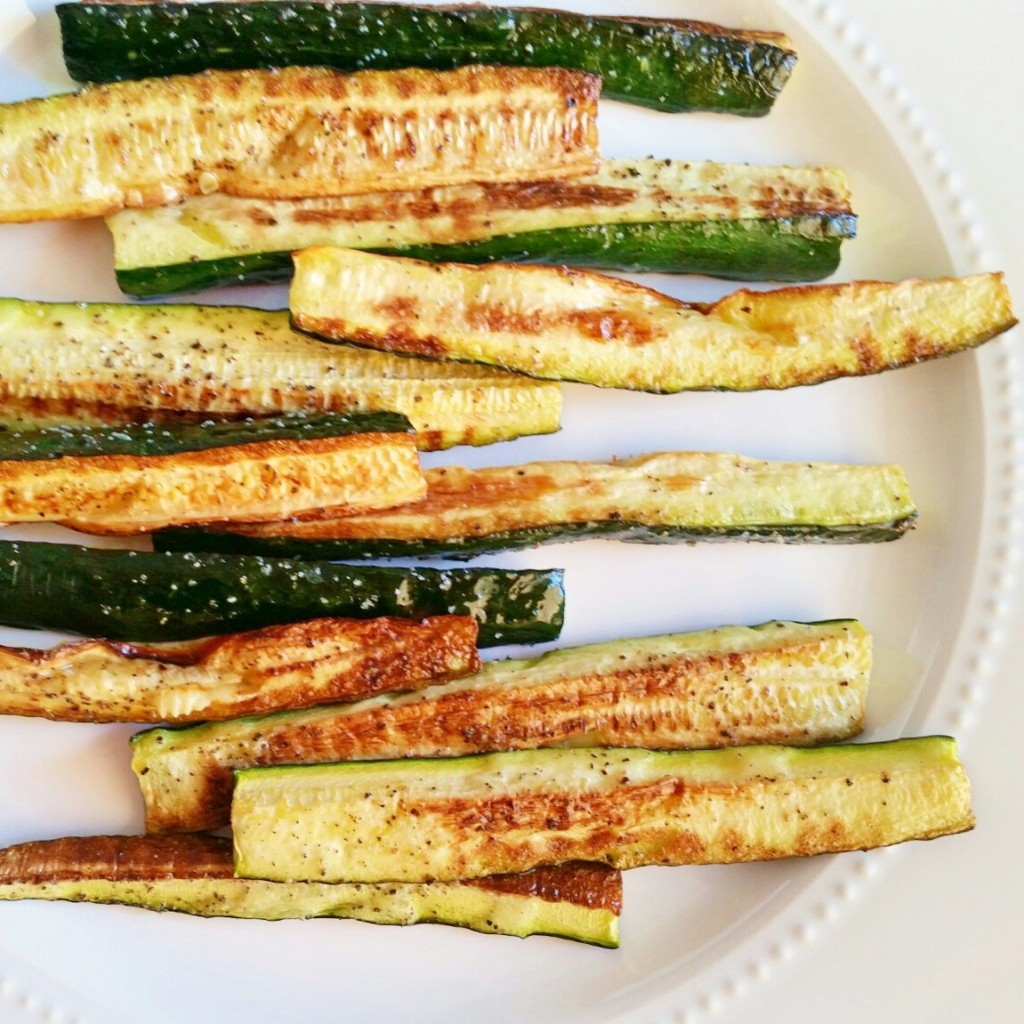 Using a spoon, pour the tomato sauce on-top of the roasted zucchini.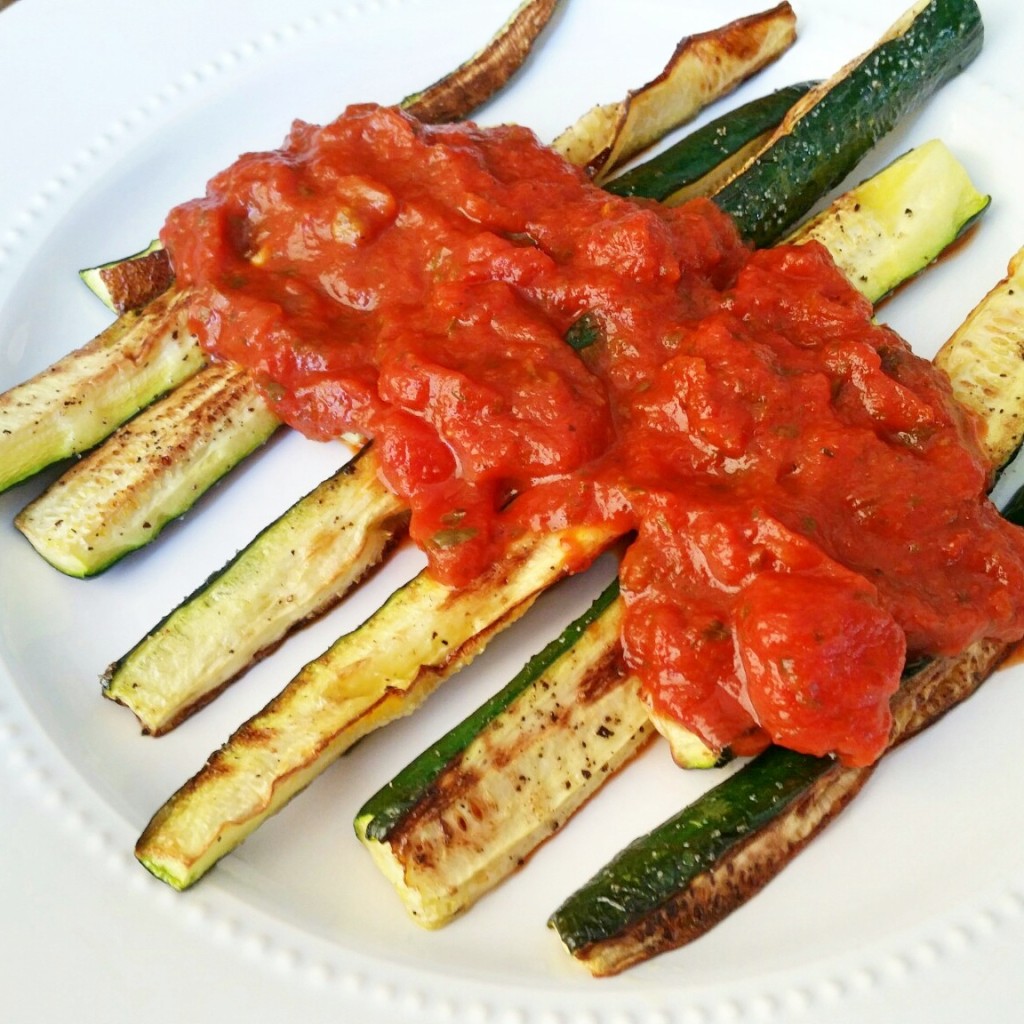 Optional: sprinkle with shaved parmesan.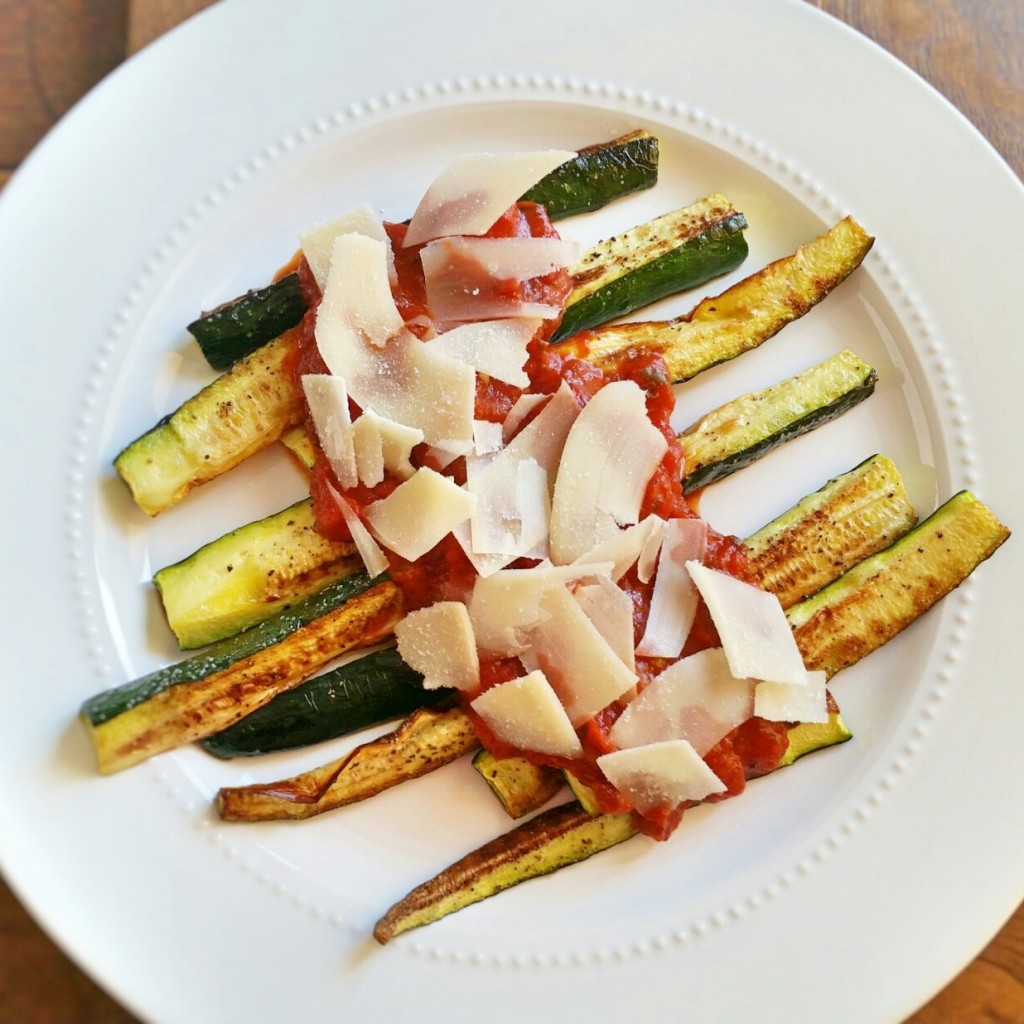 YUM.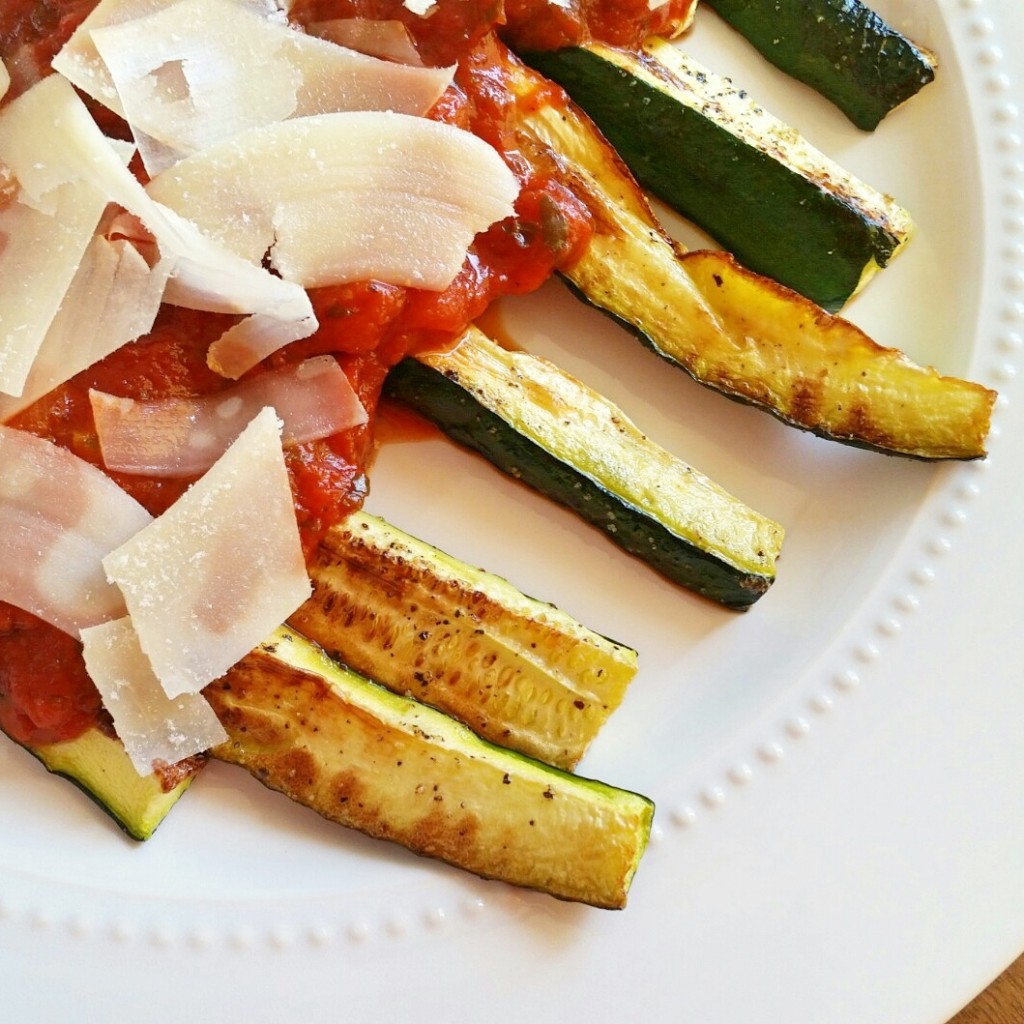 Happy Meatless Monday!
XO,
Siobain