This is healthy enough that you can get away with eating it for breakfast (occasionally). It is sweet and delicious and will satisfy any sweet-tooth. Perfect blend of fiber full carb = apple. Antioxidant rich = dark chocolate. Satiating good fat + protein = almond butter. My newest guilt-free treat. SO YUM.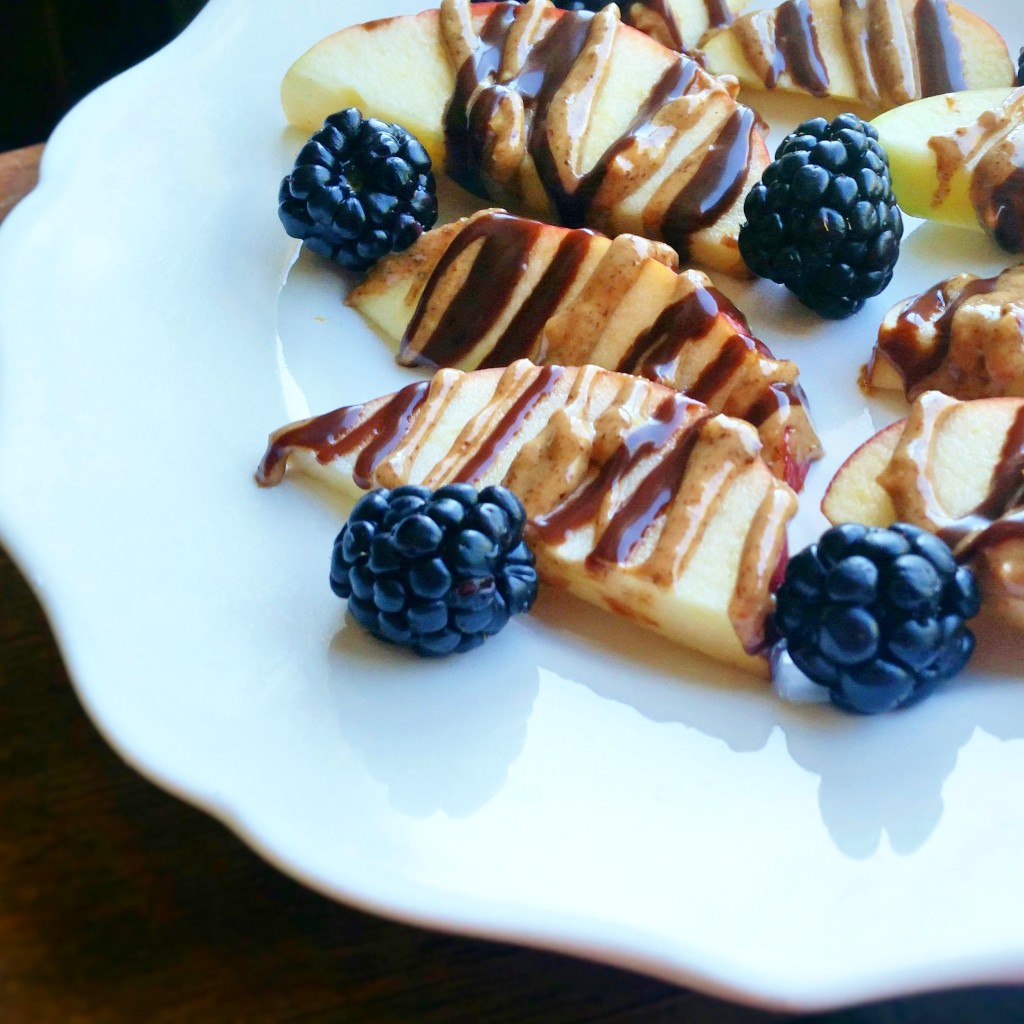 Ingredients
Apple
Dark Chocolate
Almond Butter (I used chunky almond butter from Fully Belly Farm)
Instructions
Cut Apple into slices. Melt dark chocolate in a double broiler and drizzle on apples. I used a piping bag to drizzle my almond butter, but it's not necessary. Enjoy!  These won't last long.
XO,
Siobain