It's been SO HOT!! It's not even Spring and it feels like summer in Southern California!!  Perfect weather for smoothies and smoothie bowls! We were at my parents house this weekend celebrating my brother and sister-in-law who are having a baby in May!!  SO EXCITED TO BE AN AUNTIE!!  My Mom sent me home with extra fruit leftovers from the gorgeous fruit platter she had prepared for the baby shower.
I have always liked the flavor combination of Pineapple + Orange + Banana
So that tropical, refreshing flavor combination + the leftover fruit from my Mom = the inspiration for this smoothie bowl.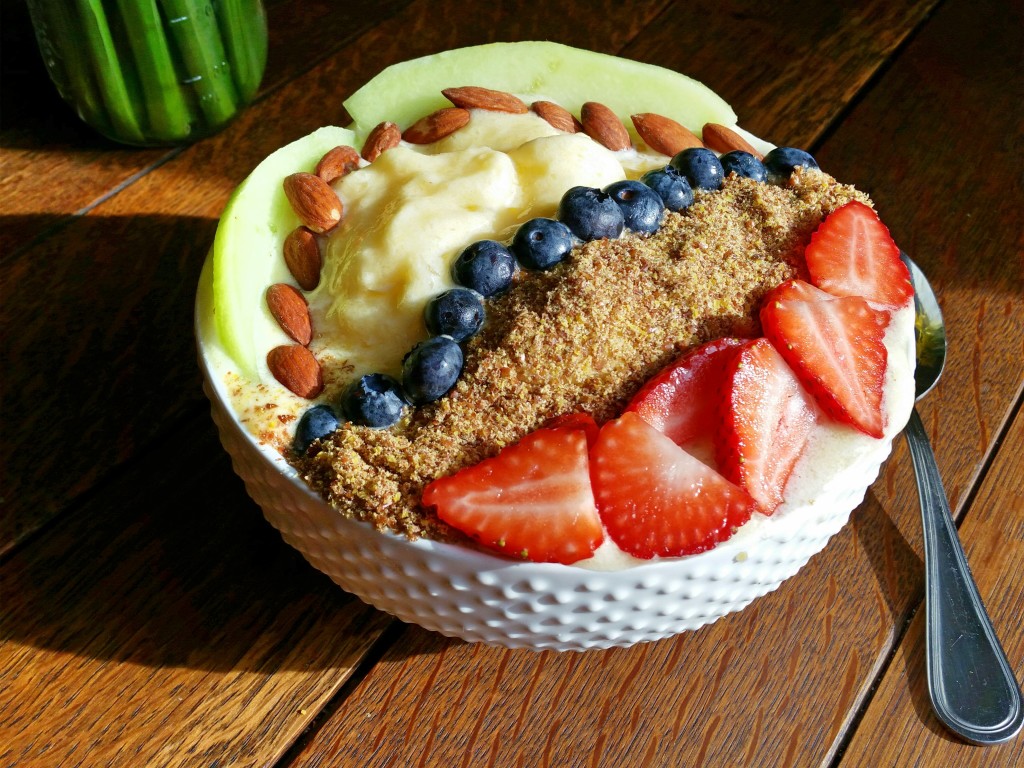 In general, I try to use as much fresh (not frozen) produce as possible.  Smoothie bowls are one of the exceptions.  Texture wise, frozen fruit makes a better and thicker "smoothie bowl" so that you aren't drinking fruit soup or juice with a spoon.
Ingredients:
1/2 frozen banana
Juice from 2 oranges
1 cup of pineapple (frozen)
1 cup of mango (frozen)
6 ice cubes
Topping: Strawberries, blueberries, flax seeds, almonds, melon
Instructions:
Prepare toppings. You'll want to do this prior to blending your smoothie because if you are washing and dicing after your smoothie is blended it will start melting and you'll have to drink it with a straw…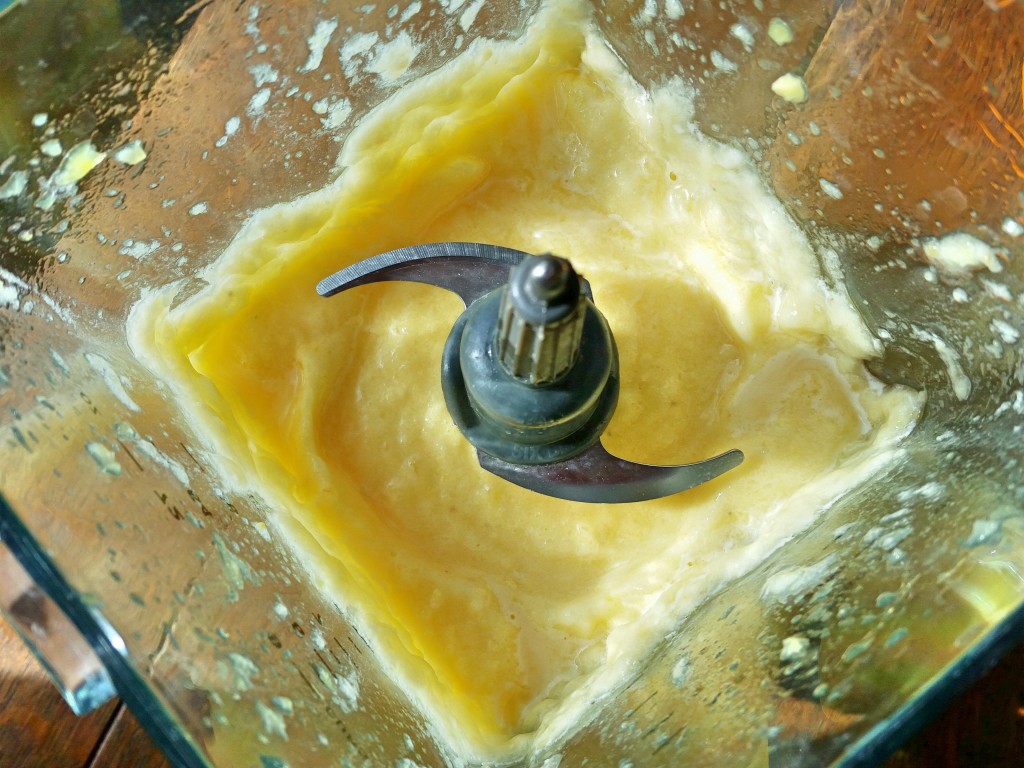 Place ingredients in blender.  Blend until smooth. If your pineapple and mango are fresh (not frozen) consider adding extra ice to create a thicker consistency. Worst case it becomes a smoothie to drink with a straw, vs. a smoothie bowl….Still delicious!
Put your smoothie into your favorite bowl.
Get creative with your placement and patterns of toppings. Pretty food is so enjoyable. But, you can also just sprinkle your toppings over the smoothie at random…it will still taste fantastic! (wink, wink)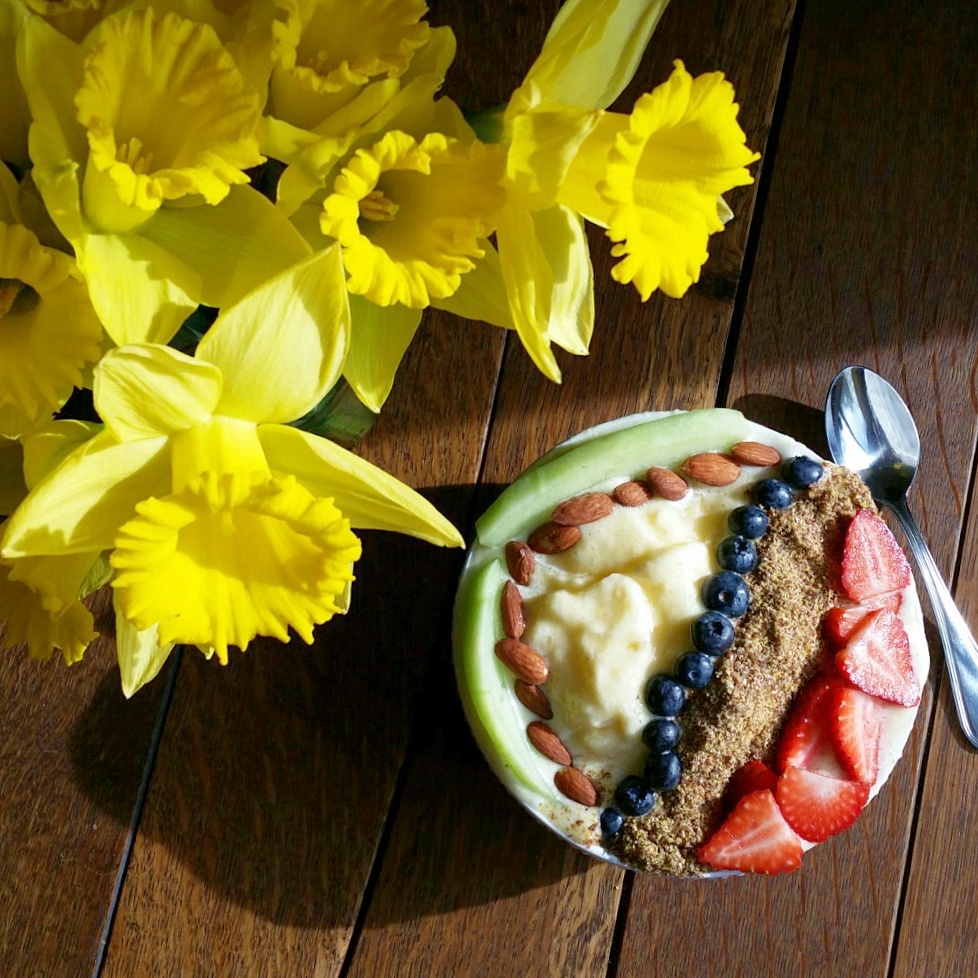 Absolutely loving that it is Daffodil season!!! They are such cheerful flowers!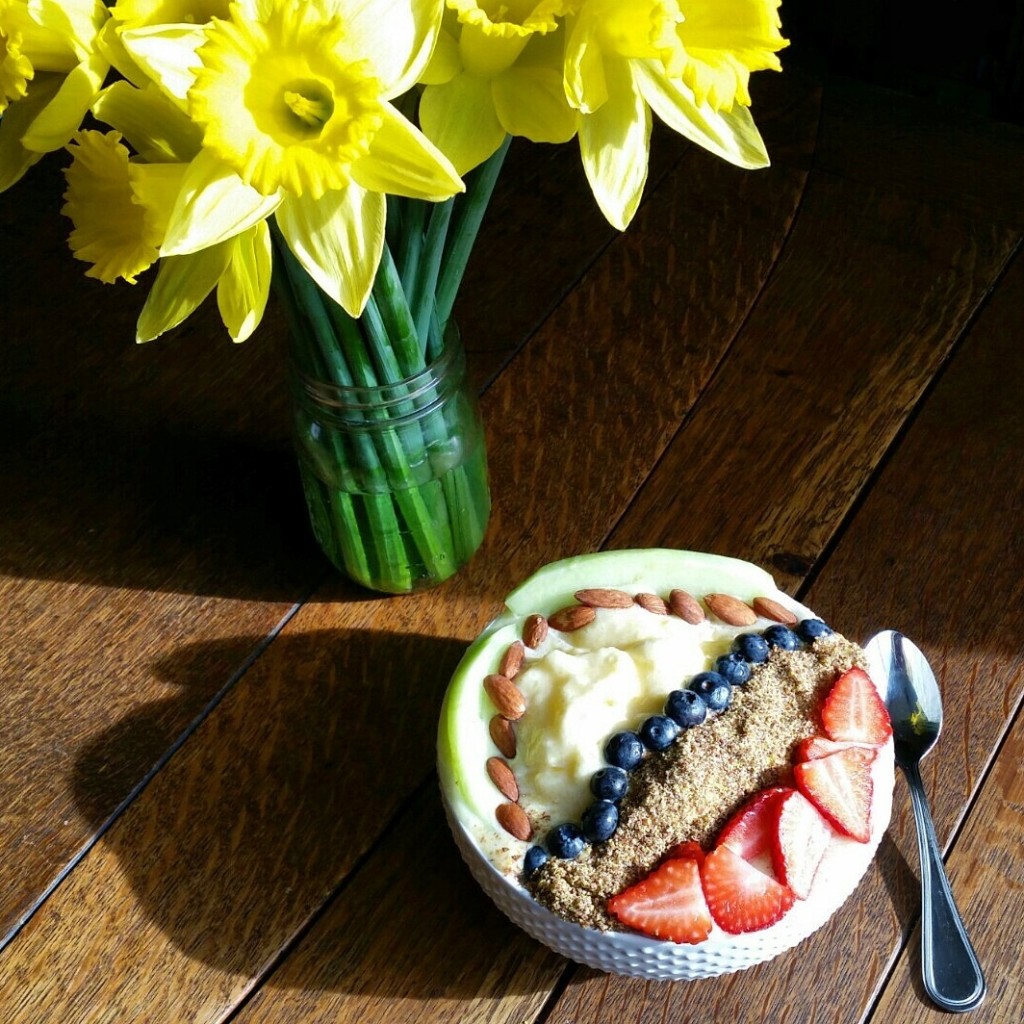 Hope everyone has a great week!  Happy Monday!
XO, Siobain