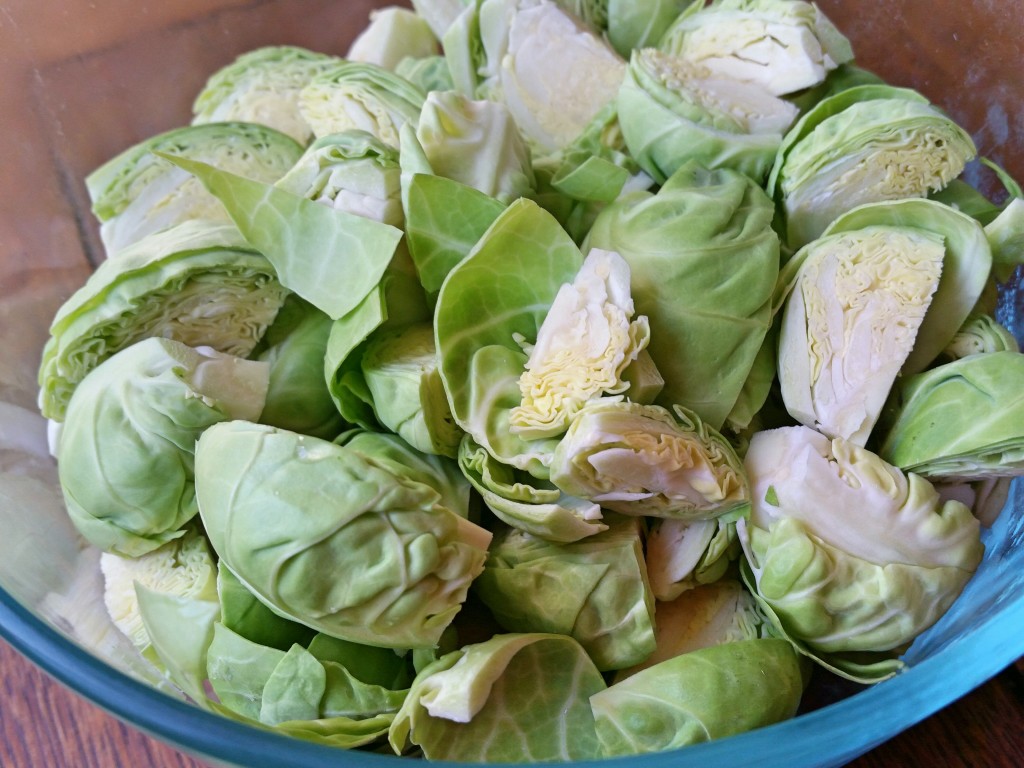 I was planning on using these brussels to make a salad with cranberries & pecans….at the last minute I decided to roast them with some rainbow carrots I had in the fridge. After a taste test, I decided to add a splash of balsamic, cranberries, and pecans for the last 5 minutes of roasting. Came out great. Hashtag, Husband approved.
Roasted Brussels Sprouts & Rainbow Carrots
Ingredients:
Brussels Sprouts
Carrots (I used Rainbow Carrots)
Olive or Coconut Oil (1-2 Tablespoons)
Salt & Pepper, to taste
Optional Additional Ingredients
1/4 cup dried cranberries
1/4 cup pecans, roughly chopped
2 Tablespoons balsamic vinegar (I use this kind)
Instructions:
Preheat oven to 400°F
Wash brussels sprouts and peel off bad leaves. Cut off a bit of the stem. I cut mine in quarters today, but you can cut them in half if you prefer. I want mine to cook faster and be a little extra crispy. But most of the time I just cut them in half.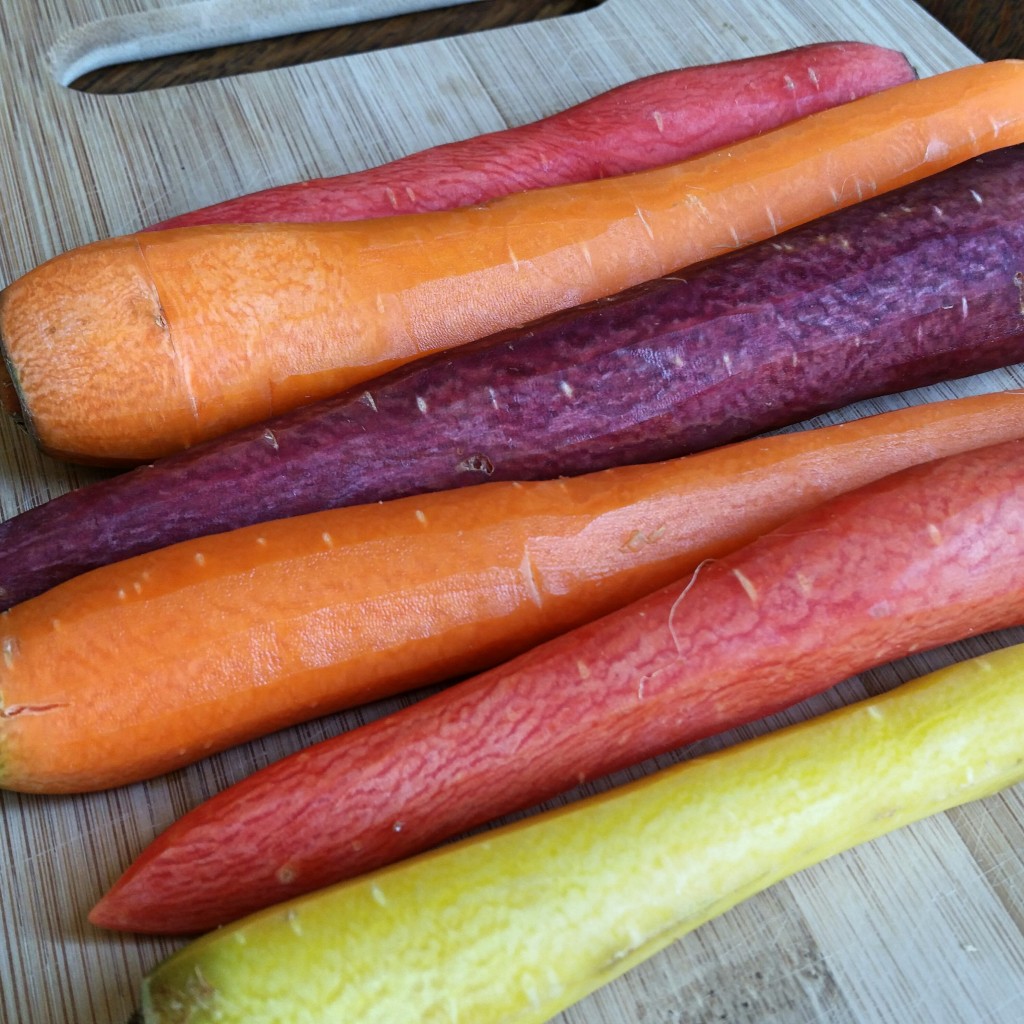 Scrub or peel carrots and cut into desired size slices.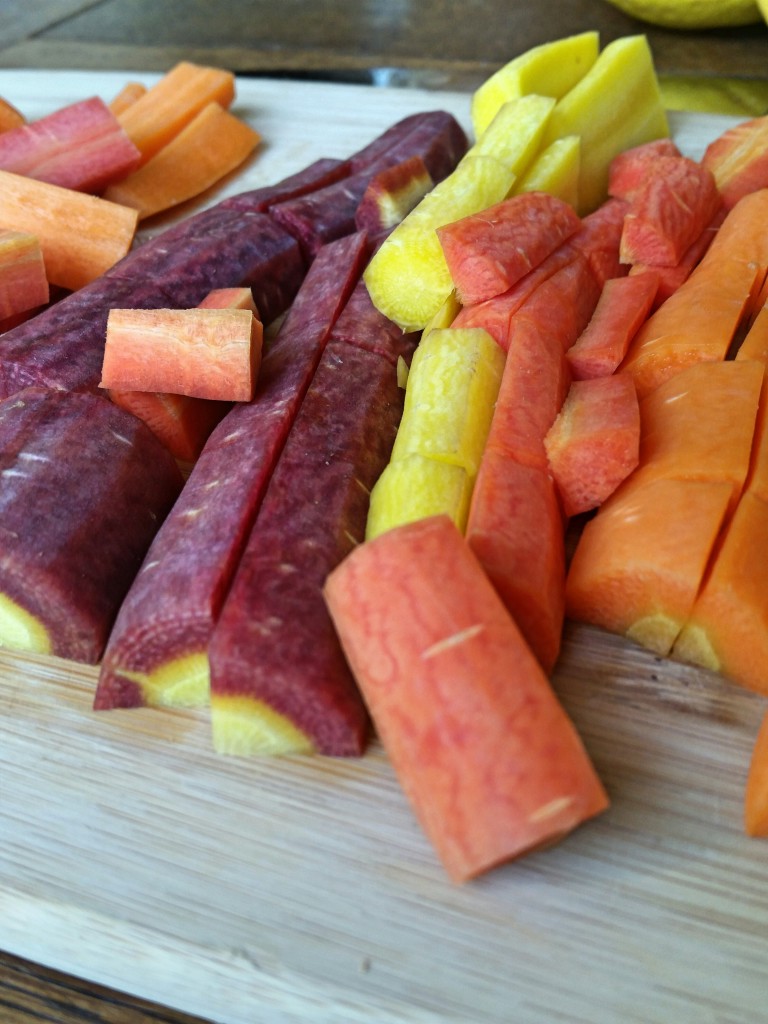 I'm keeping mine on the smaller side so they match the size of my baby brussels bites.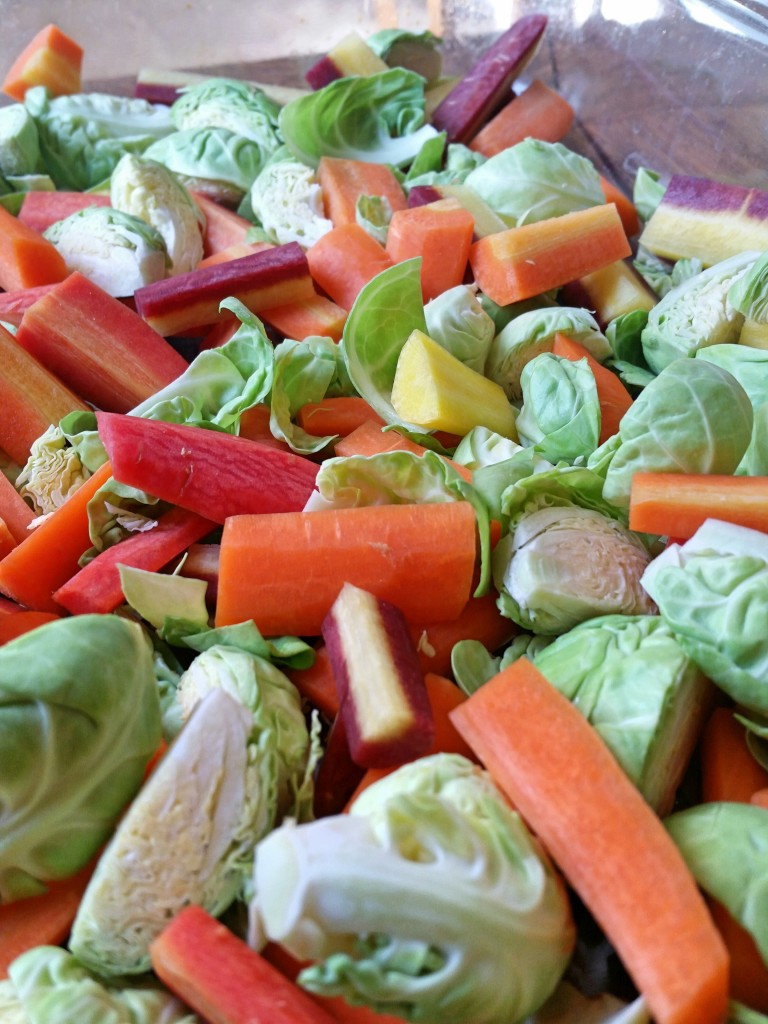 Toss brussels sprouts + carrots with oil, salt and pepper on a rimmed baking sheet or casserole dish.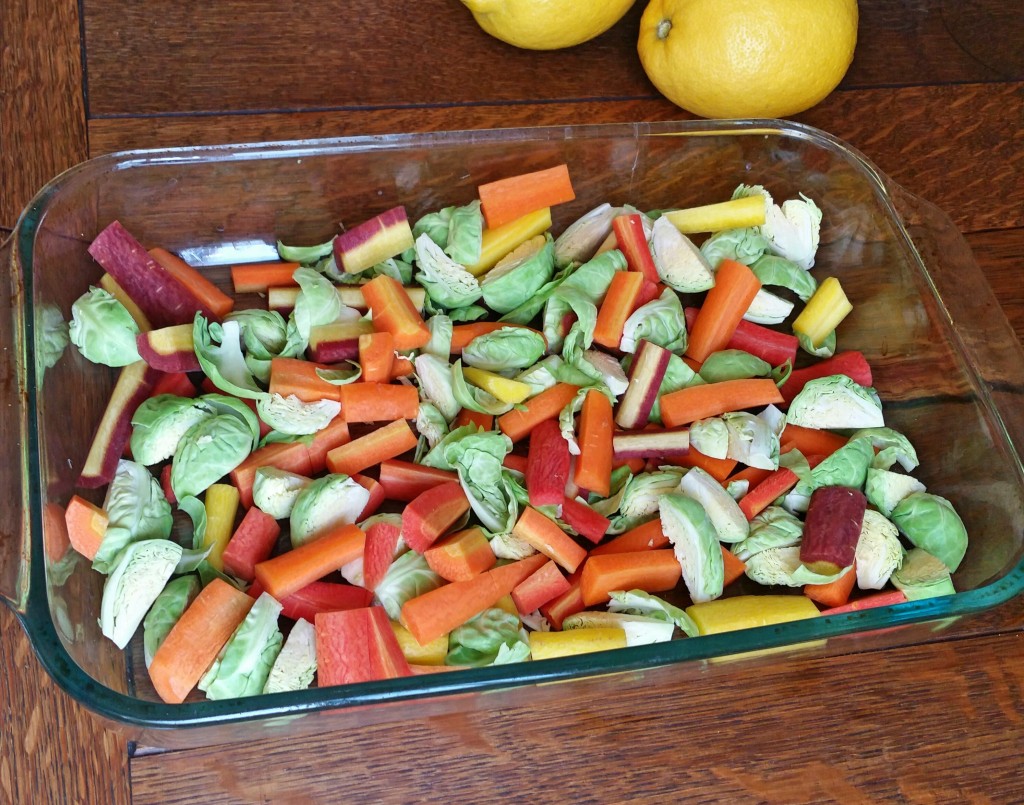 Isn't it pretty?!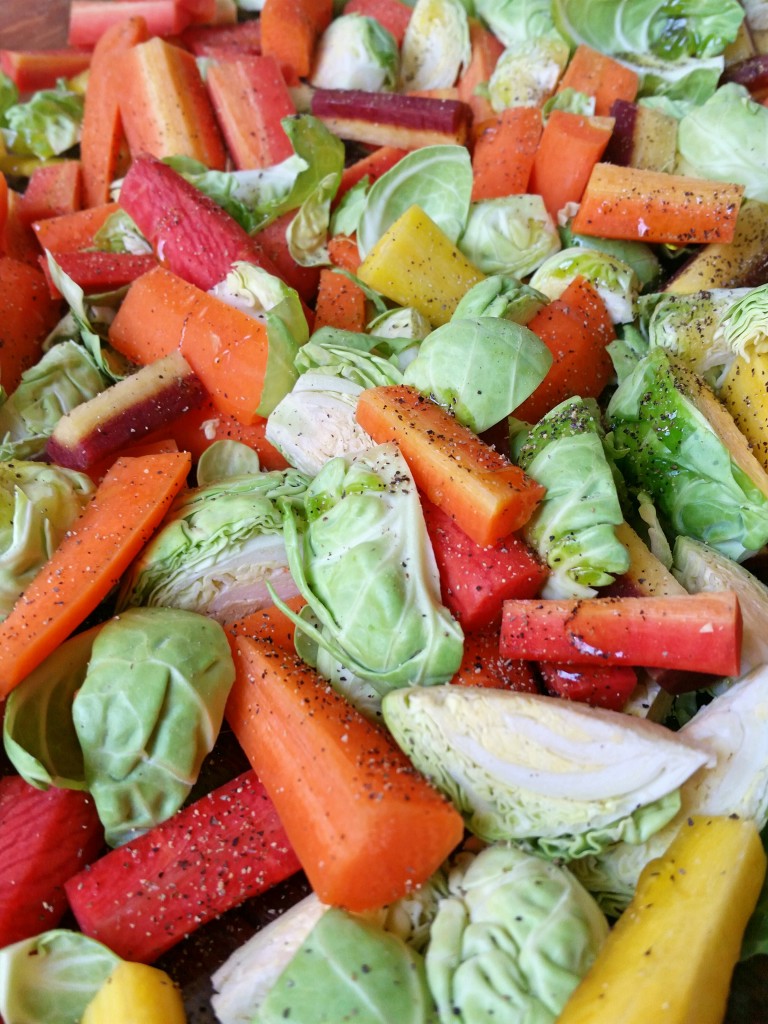 Put into the pre-heated oven to roast. Stir sprouts 1-2 times. Roast until deep golden brown. I like mine crispy on the outside, but tender on the inside. All ovens are different, I normally roast them for 30-35 minutes.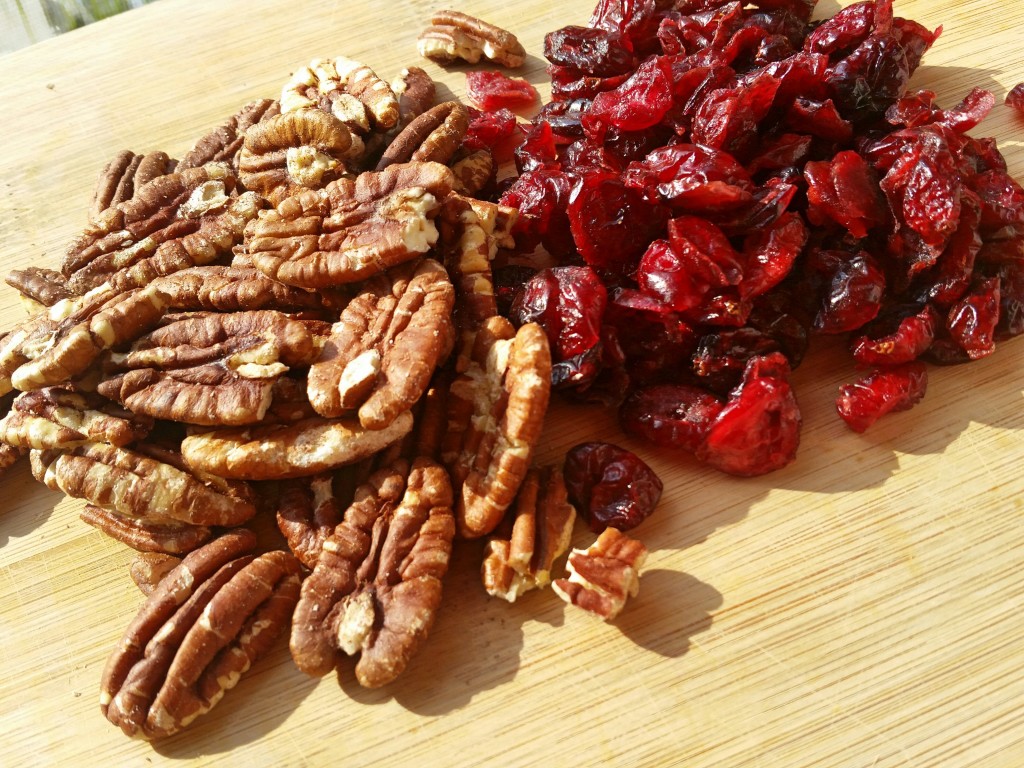 OPTIONAL:
During the last 5 minutes of roasting, add 1/4 cup dried cranberries and 1/4 cup pecan pieces. Stir and continue roasting.
I'm eating these as an afternoon snack. Just like this!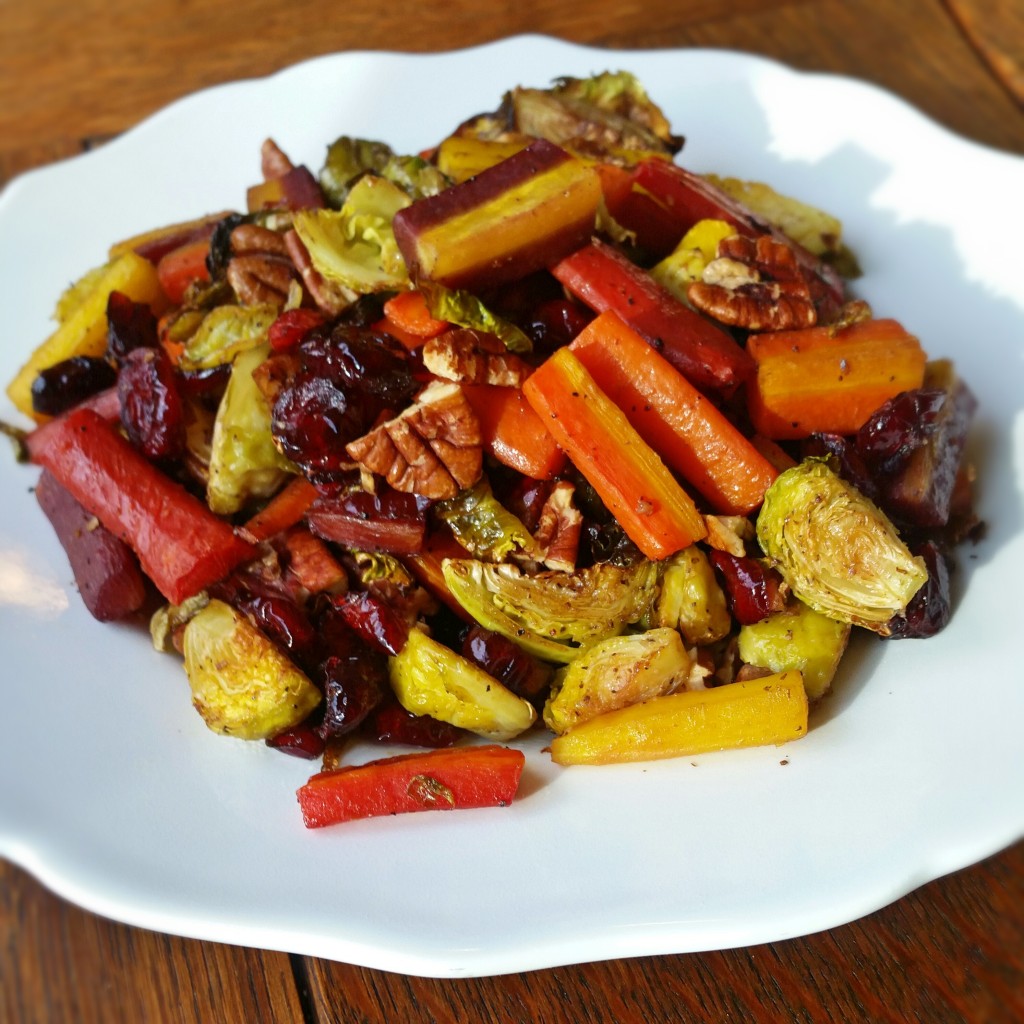 J is getting these alongside a free-range, grass-fed, locally-raised steak + a side of rice.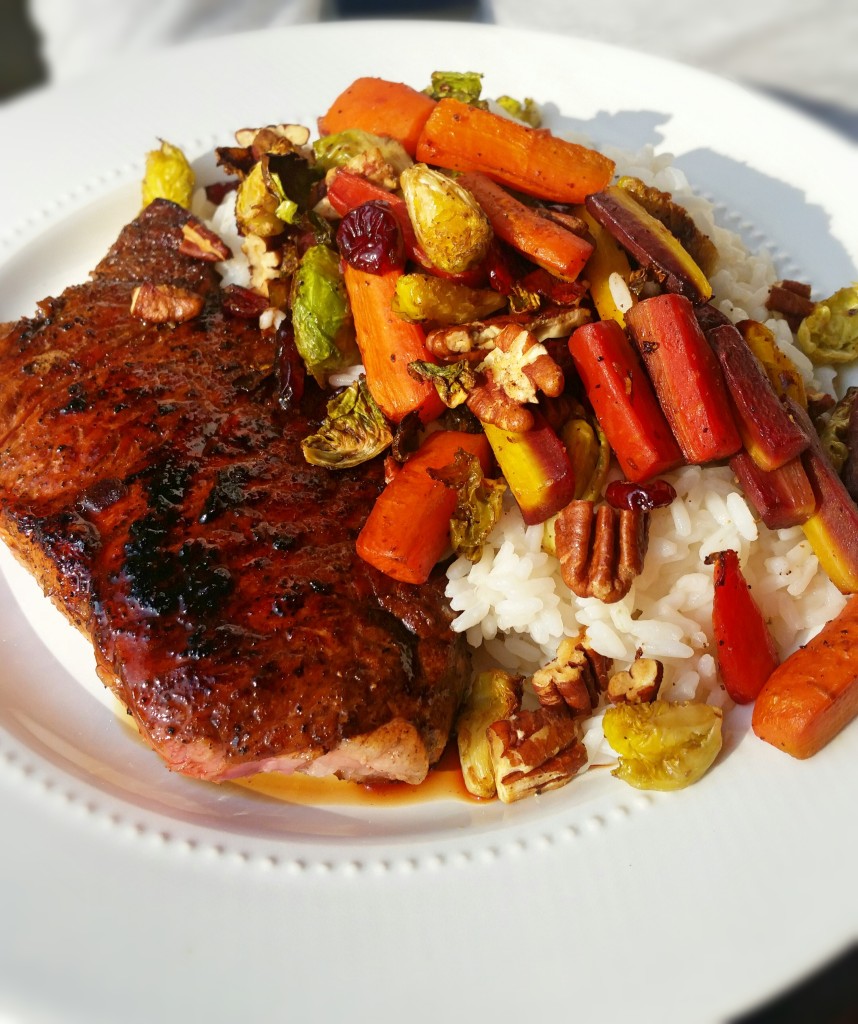 XO, Siobain