Day 9 of:
No Wheat
No Alcohol
No Dairy
No Processed foods
No Sugar
For the 9th day in a row, my first meal was my blueberry breakfast smoothie.  My husband just let me know he drank the last bit of the almond milk in the fridge.  That means no blueberry breakfast smoothie for me tomorrow!  I haven't juiced since I started this 20 day re-set, so thinking breakfast tomorrow will be a green juice. I forgot to write down my scale weight this morning, so I don't have an update on that..but I'm feeling great!
This evening I had a walk planned with one of my girlfriends and I wanted to eat something prior to walking.  Still trying to stick to not eating between 8pm and 8am.  I made sautéed swiss chard and had it with 1/2 cup of the quinoa I cooked yesterday.  It was a perfect pre-workout mini meal.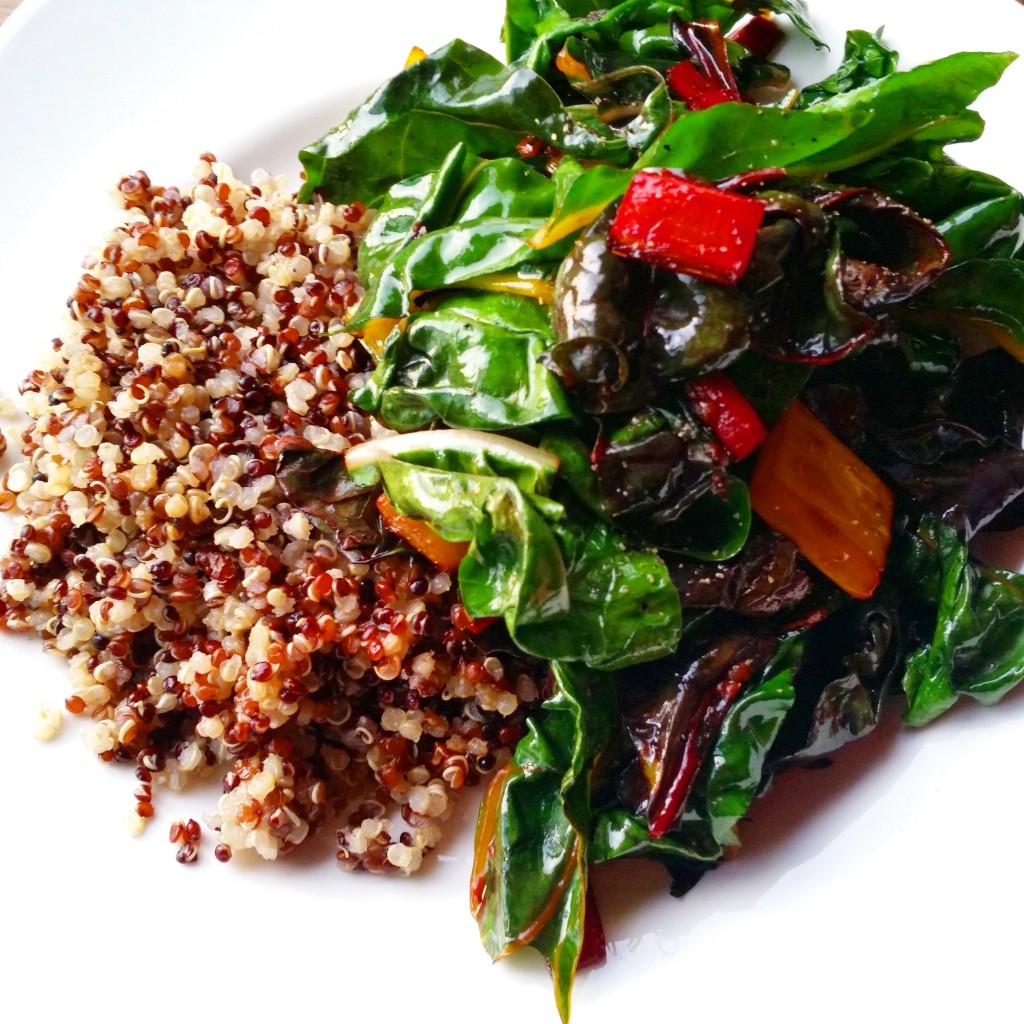 Chard is the most beautiful vegetable & it has a lovely peppery taste.  There are recipes that call for covering it in powerful balsamic vinegar, or heavy cream…I highly recommend trying it like this. So simple.
To start, wash your chard well.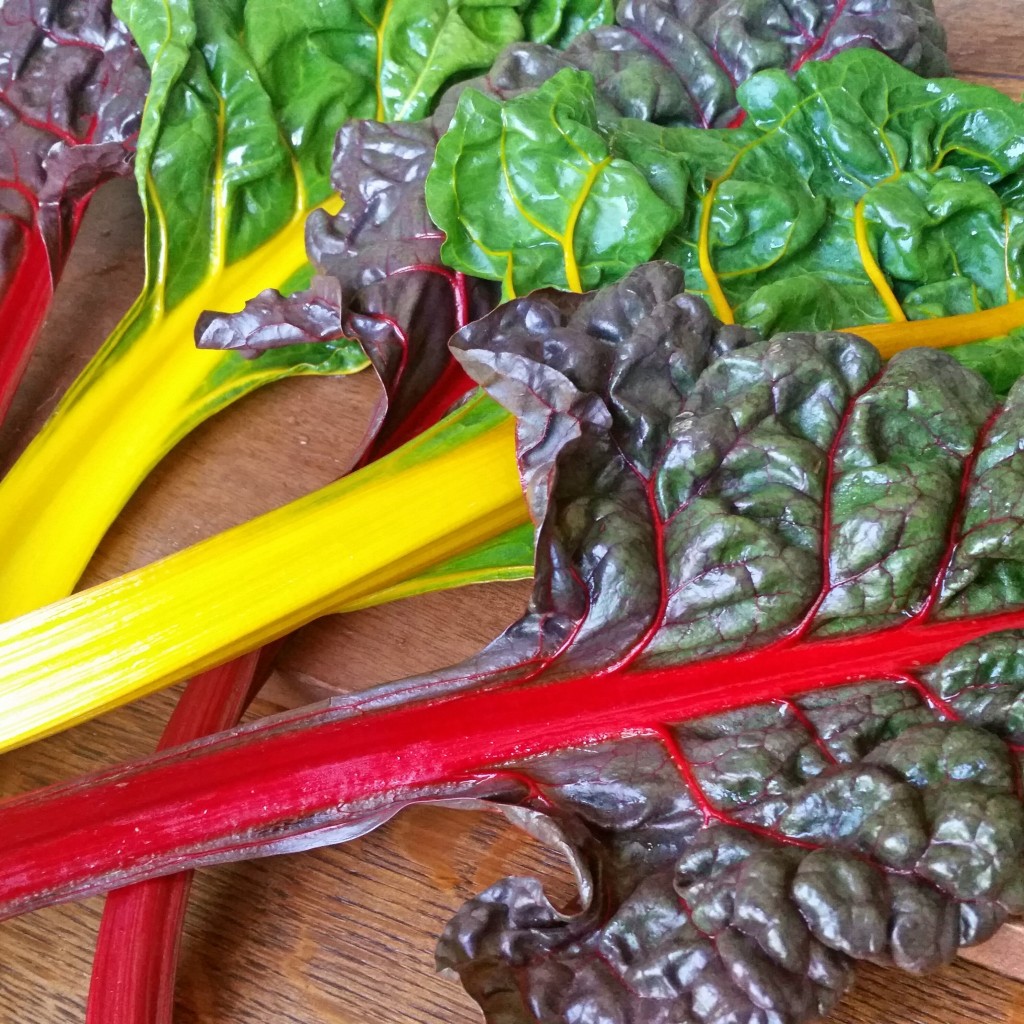 Remove the leaves from the stems.  Spin the leaves dry in a salad spinner.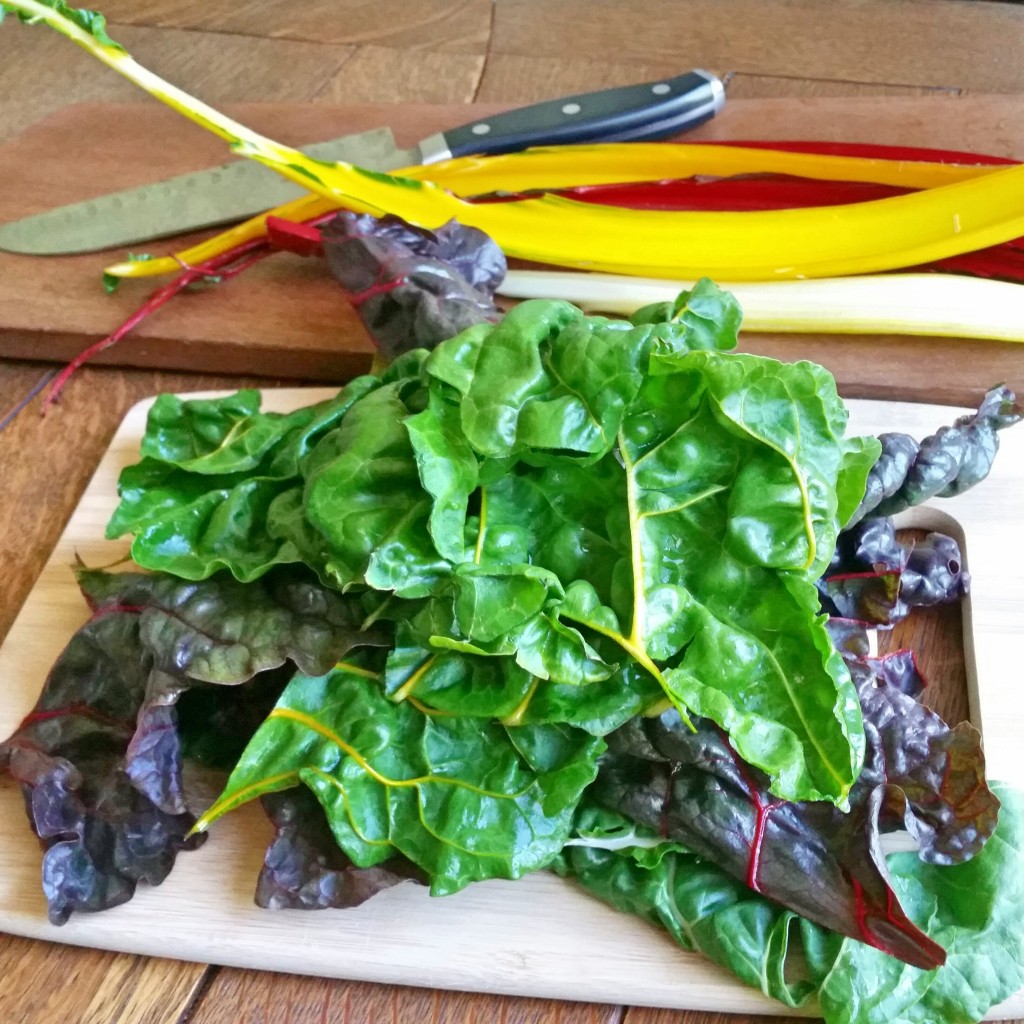 Cut the leaves into ribbons…or however you'd like.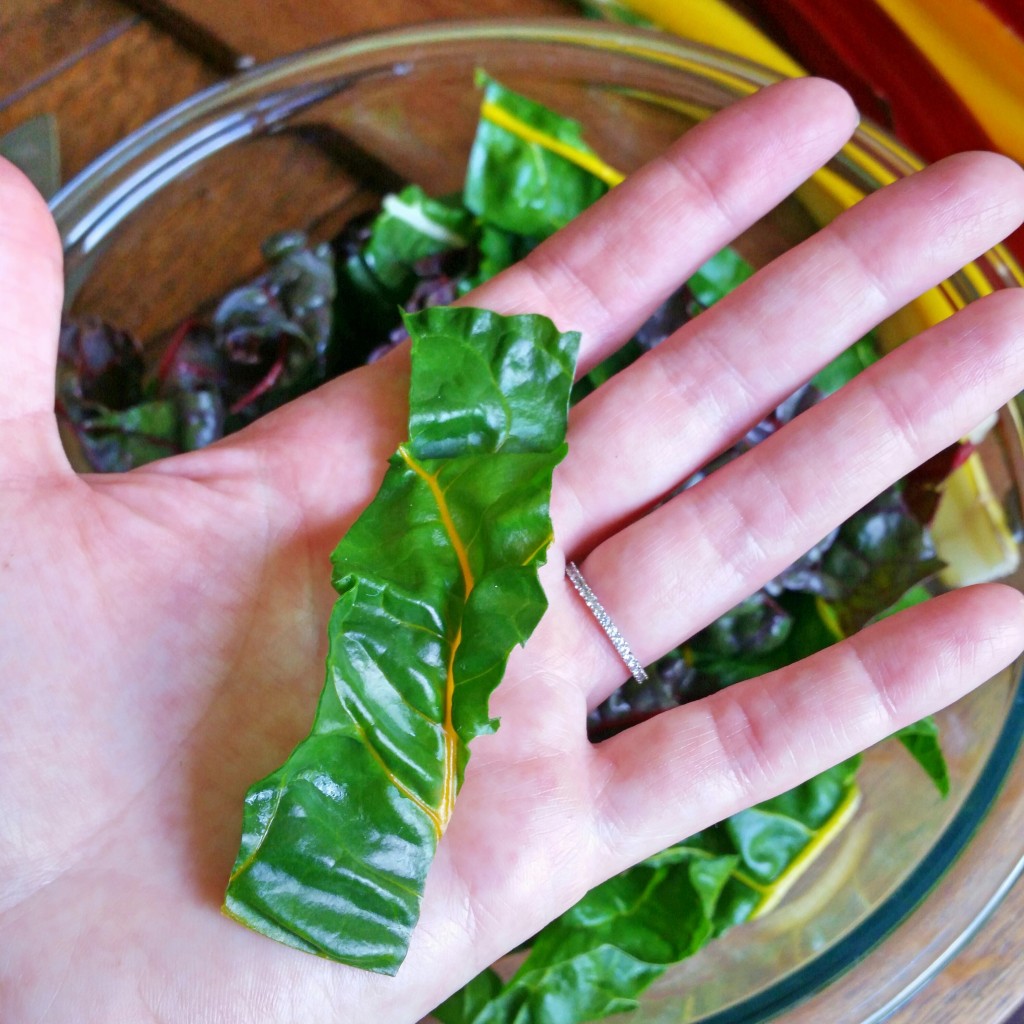 Cut the stems in half lengthwise, then into bite size pieces.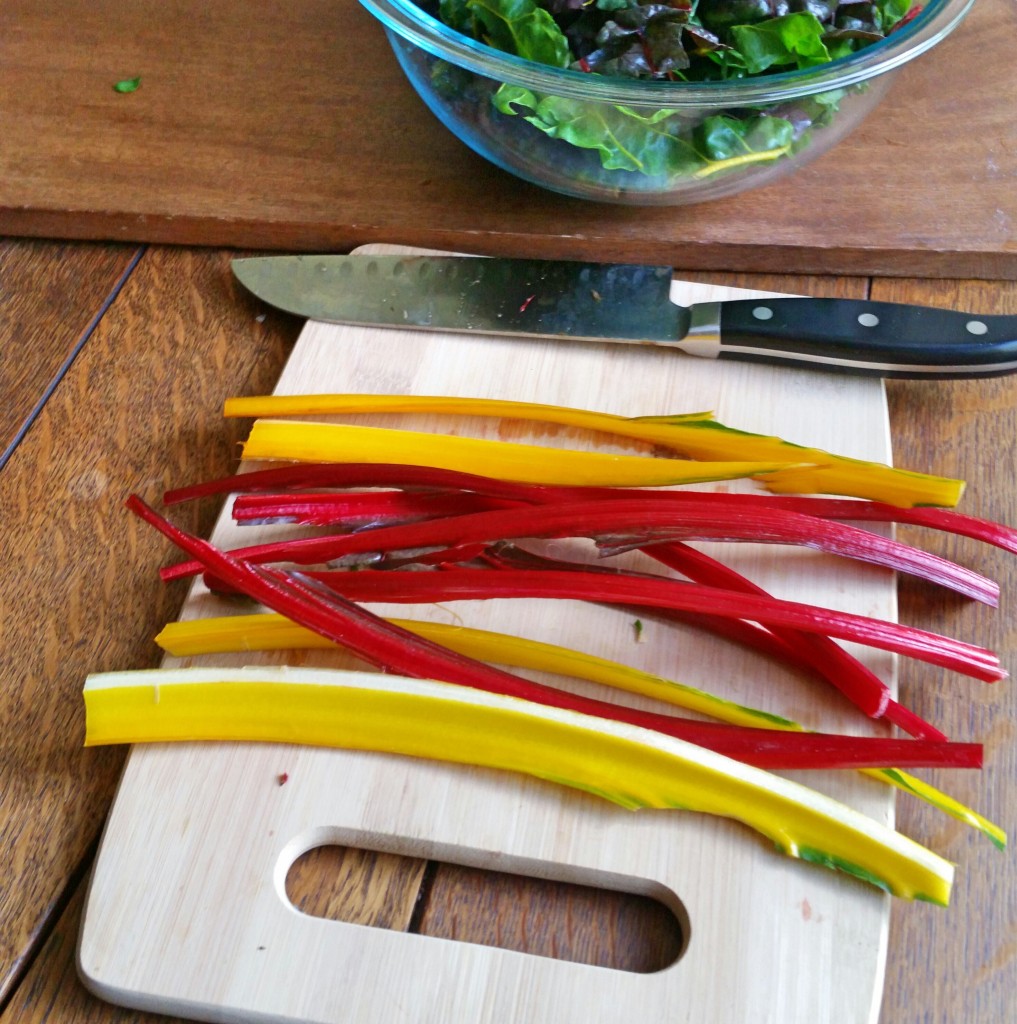 Some recipes say to toss the stems, but I think they taste really great!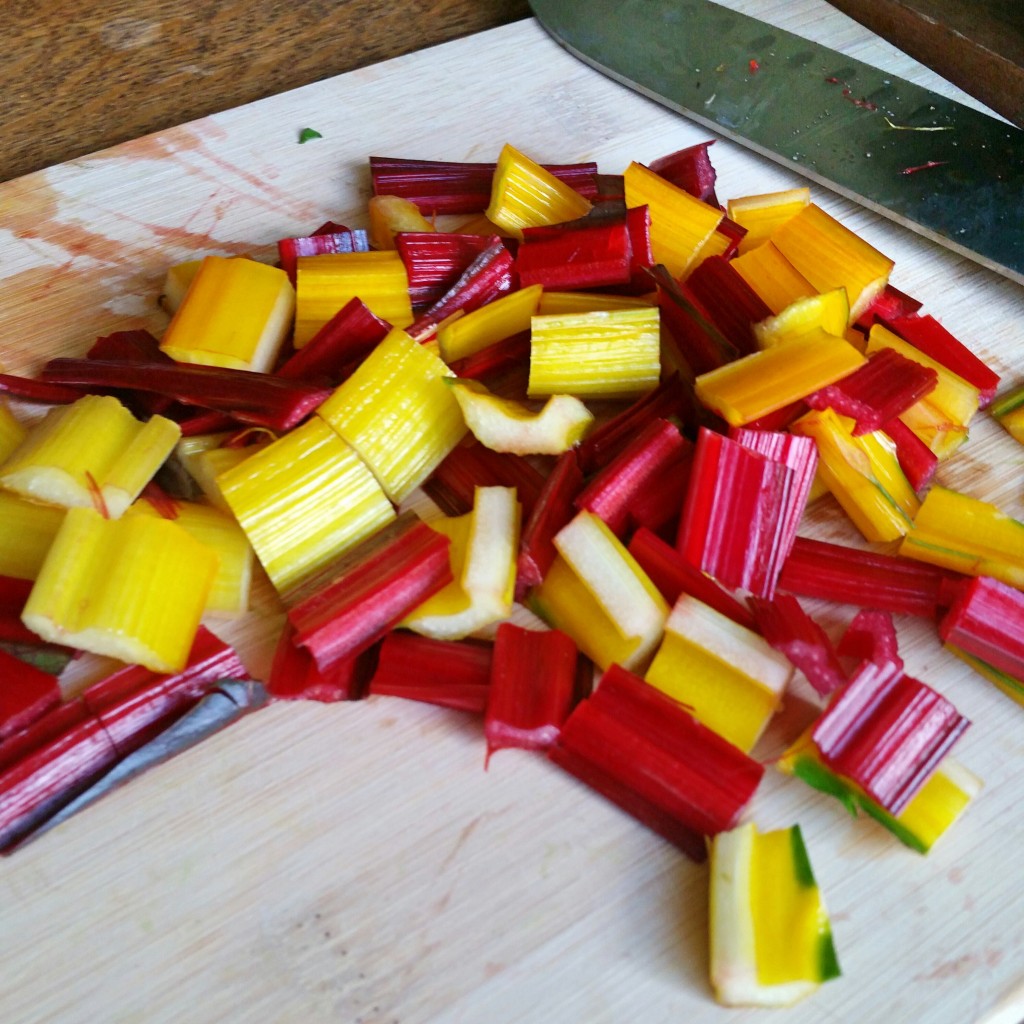 I store my chard in a glass pyrex bowl with a tight seal until I am ready to use it.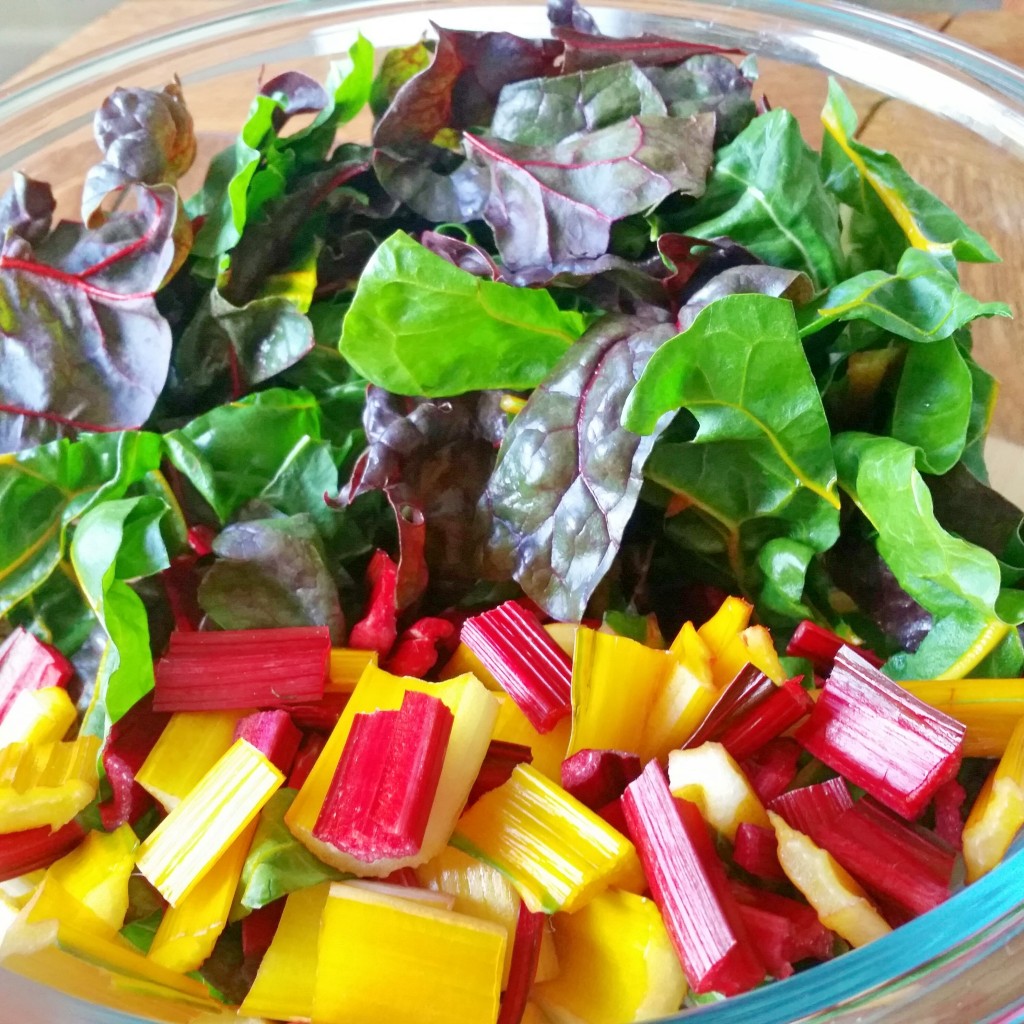 Swiss Chard Sautéed with Garlic & Olive Oil
Ingredients:
4 cups of Swiss Chard (leaves + stems)
1 teaspoon olive oil
3 cloves of garlic, minced
black pepper to taste
Instructions:
Heat oil and garlic in sauté pan over medium heat for about 1 minute.
Add chopped chard stems.  Sauté stems for about 4 minutes.
Add chard leaves.  Sauté until wilted as desired.
Sprinkle with black pepper to taste.
That's it!  I ate this whole recipe myself….but typically I'd say this is enough for 2 people as a side dish.
Health Benefits of Swiss Chard
Full of Vitamins K, A, and C
Good source of magnesium, potassium, and iron
High in dietary fiber
anti-inflammatory
Have a great week friends!
XO, Siobain