Day 10 + 11 of:
No Wheat
No Alcohol
No Dairy
No Processed foods
No Sugar
CONFESSION: I almost opened a jar of Trader Joe's Organic Marinara Sauce last night to go on top of zoodles! I was SO CLOSE. I know I've committed to "no processed foods" but it was a moment of weakness.  What saved me was reading the label and the ingredients listed:
organic tomato puree
organic tomatoes
organic soybean oil
ORGANIC PARMESAN CHEESE (made from organic milk, salt, POWDERED CELLULOSE, MICROBIAL ENZYMES)
organic garlic
organic garlic powder
organic basil
organic oregano.
I didn't realize that this particular sauce had dairy in it. Very unnecessary.  Not to mention, do you want some wood pulp on that spaghetti?  Powdered cellulose aka Wood Pulp!!! is a cheap a$* filler that is used to increase fiber, decrease fat content, and keep cheese from clumping.  Uh, no thanks.  I'm not a beaver or a termite.  And microbial enzymes? That basically means it is a synthetically developed coagulant. It would be safe for vegetarians but I think it's better to use products that say "vegetable rennet" If you are a veggie like me, I would completely avoid it if it says "enzymes" or "animal enzymes" because those enzymes come from the liver, pancreas, or stomach of animals! yikes!  I ended up making myself a big kale salad: 1 bunch of lacinato kale, 4 heirloom carrots, 1 medium cucumber + dijon vinaigrette dressing.  At the farmers market tomorrow I'll pick up ingredients for a homemade spaghetti sauce that I can drench my zucchini noodles with—a gluten free, processed free, dairy free, sugar free, wood pulp free, totally healthy, version of it.
No weight loss or gain these last 2 days.  Which is fine.  There are a lot of contributing factors that can cause the scale to go up and down on a daily basis. (That's why I normally don't weigh myself more than once a week) I will continue to weigh daily and update you while I'm doing this Real-Food re-set.
I finally got some more lemons, Thanks Karen!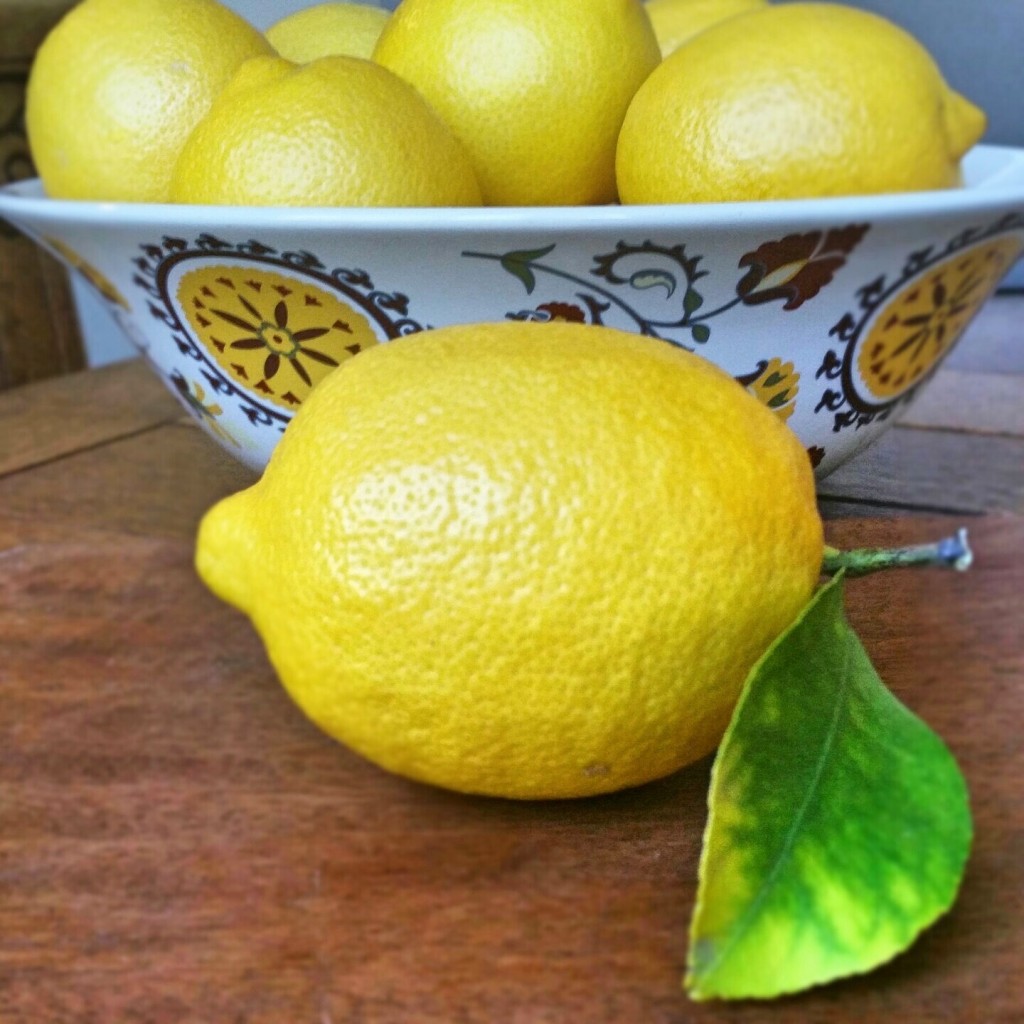 Today I made some digestion stimulating 'ginger strips' with some of these beauties.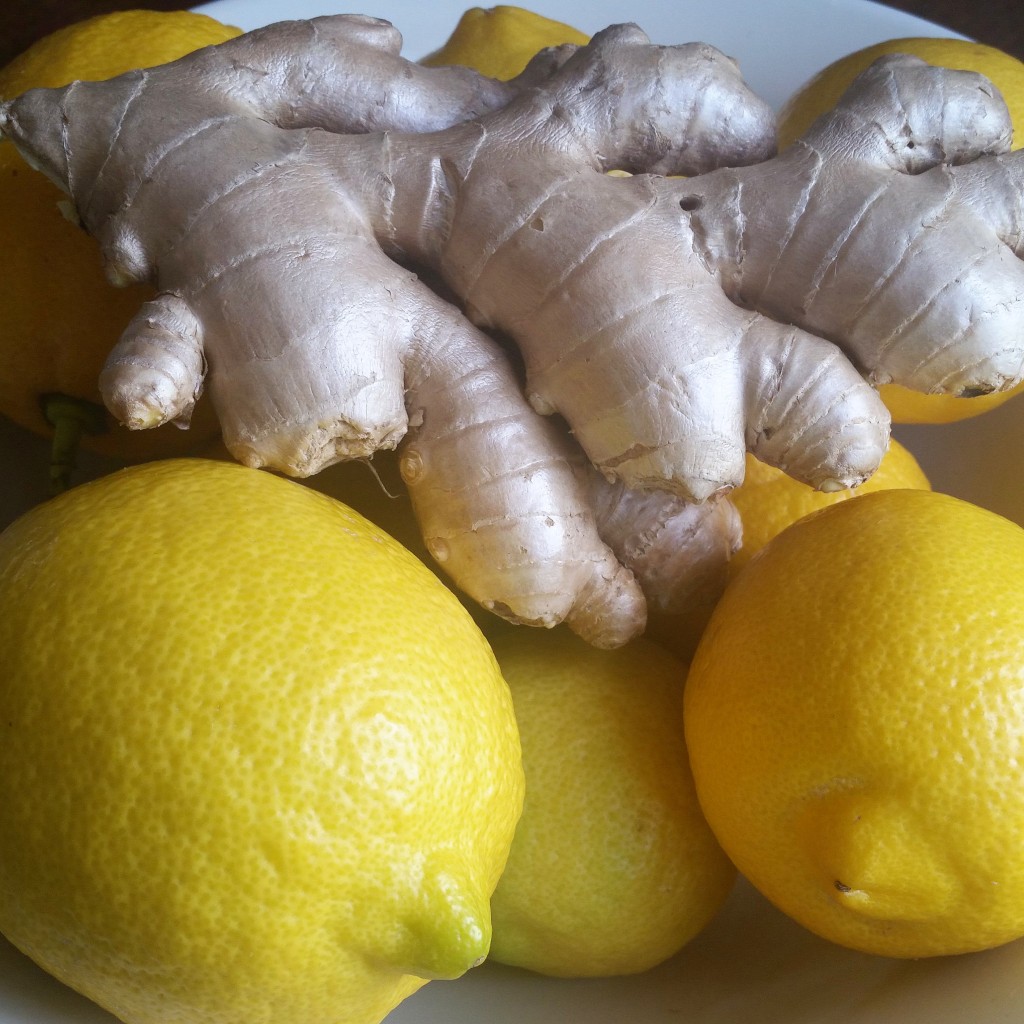 Ginger-Digestive-Strips
Ingredients:
1 cup of fresh lemon juice
fresh ginger
sea salt
a mason jar with lid
Instructions:
Squeeze 1 cup of fresh lemon juice into mason jar
Cut up a couple knobs of peeled fresh ginger into thin strips (about 1 inch)
Add 1 teaspoon of salt
Seal the lid on the jar and shake to mix contents.
Store in the refrigerator
I make a double batch because peeling ginger is a pain.  Be careful of those fingers!!!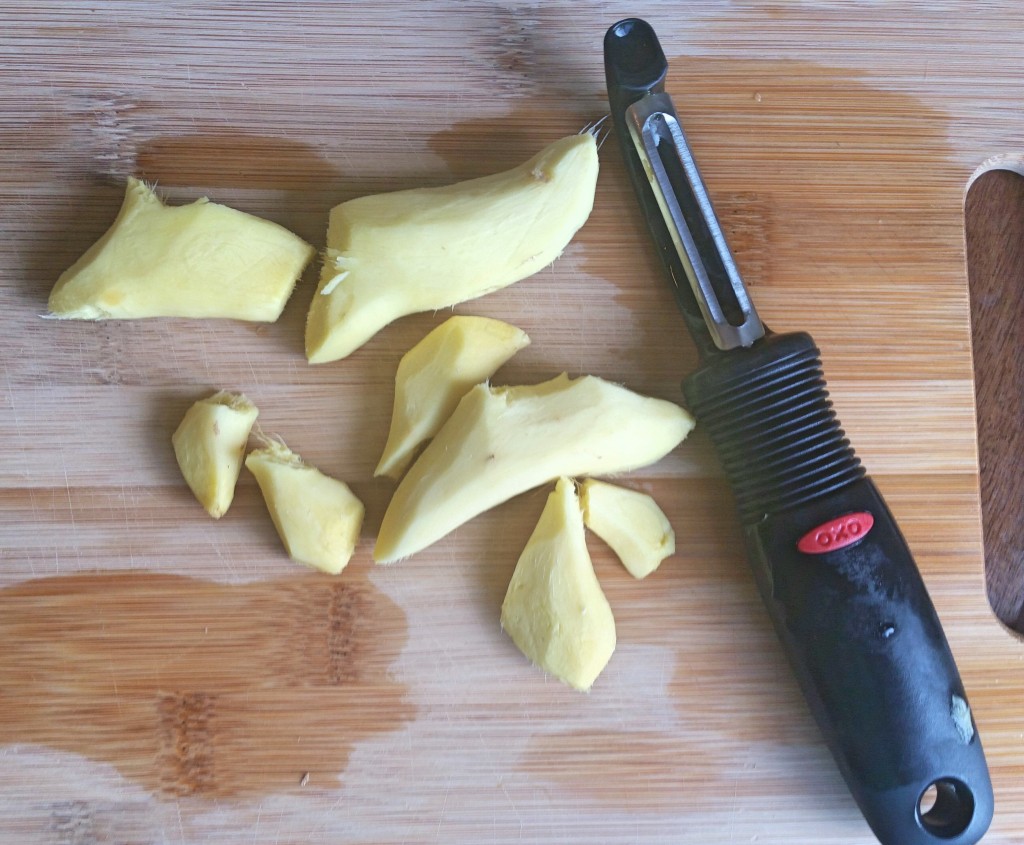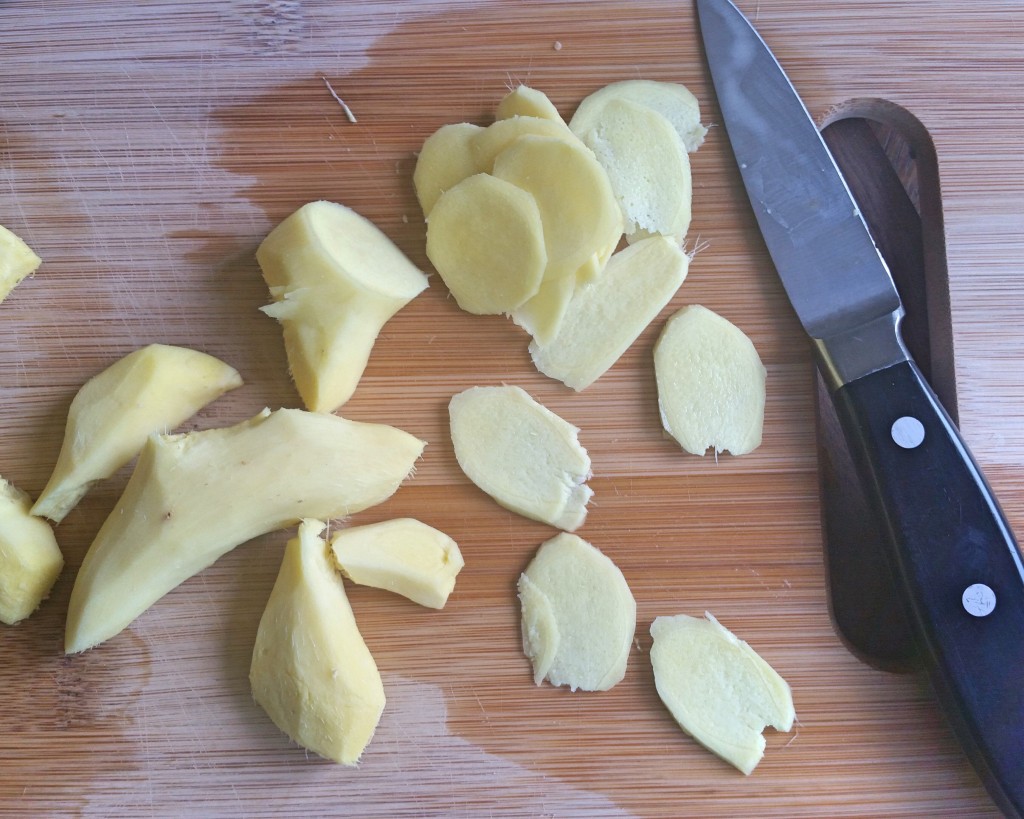 Ginger + Lemon = Heaven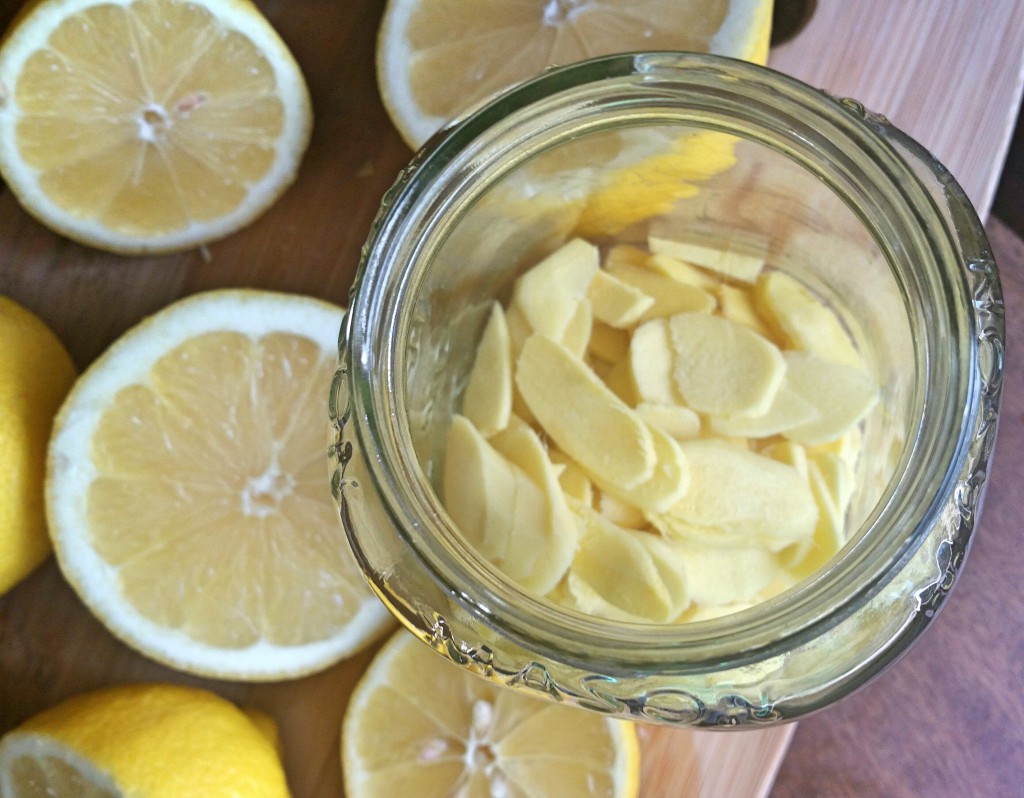 I eat 1-2 pieces of the ginger before meals.  It helps activate our salivary glands, which produce digestive enzyme (amylase) to break down starches and sugars we eat.
Read more about the benefits of ginger here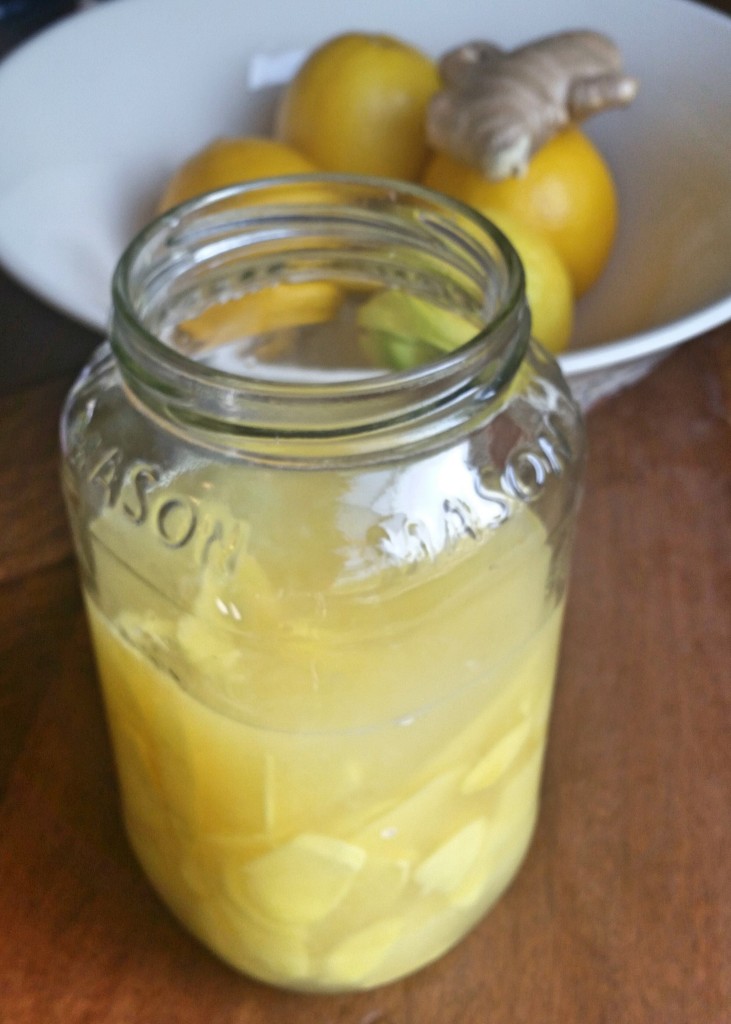 A big thank you to those of you who have reached out to me through phone calls, emails, text messages, and in person, to let me know that you are learning & getting inspired by these posts.  It means a lot.  Love you all!
Okay, time for my Non-Wine-Wednesday featuring "Organic Artisanal Chamomile + Apples + Vanilla Tea" from Sugarbird Sweets & Teas
XO, Siobain