I eat salad everyday.  Most of the time it's either: spinach, kale, arugula, green leaf, or romaine lettuce.  I use various toppings: cucumber, carrots, bell peppers, pomegranate seeds, avocado…you get the picture.  Normally when I make salad, my husband makes it very clear he only wants "a little bit".  After serving him THIS salad, he says to me, "Is there any more?" there wasn't, so I told him it was gone.  He said, "Why when you make a salad that I like, you only make a little?  But when it's a salad I don't like you make a lot?"  LAUGHING OUT LOUD.  I used a large head of kale, an entire butternut squash and 1 apple—definitely not a small salad.  But it was SO GOOD, that my meat eating, vegetable avoiding, husband wanted seconds!  #husbandapproved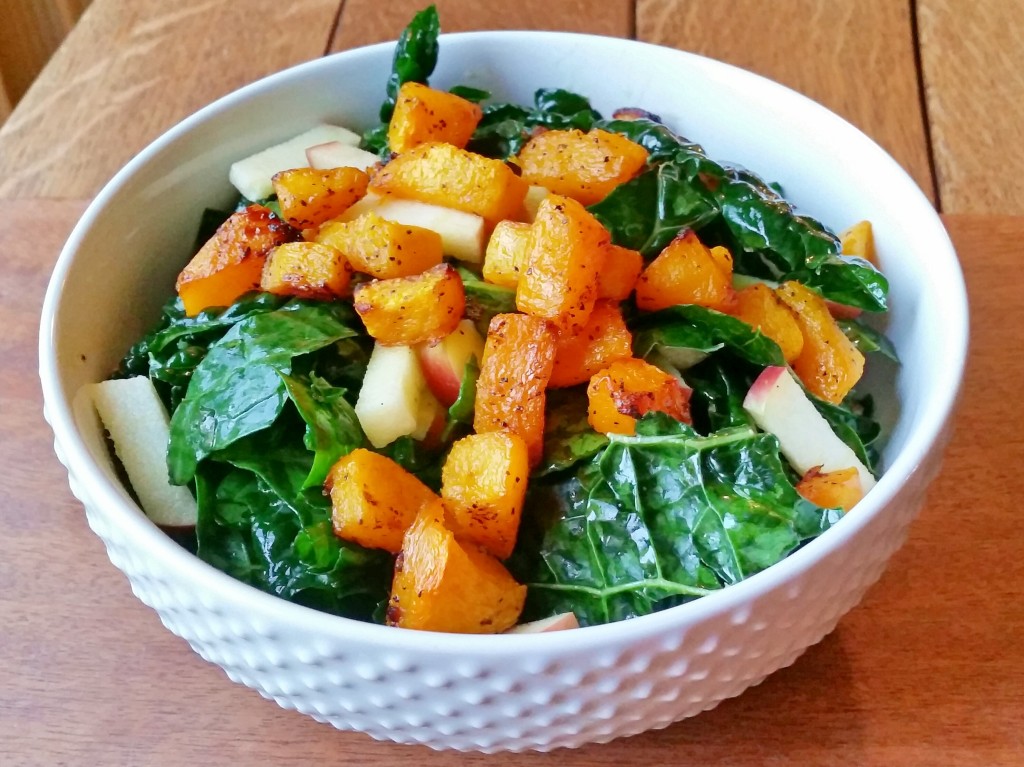 Raw Kale Salad with Roasted Butternut Squash
Ingredients:
1 Butternut squash
1 bunch of Kale (I used Lacinato)
1 apple (I used fuji)
1 Tablespoon Coconut oil
sea salt
pepper
Roasted Butternut Squash Instructions:
Preheat Oven to 400º F.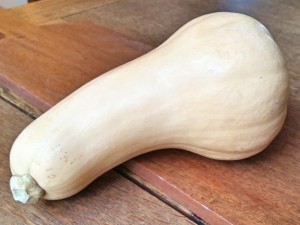 Peel your Butternut Squash with a vegetable peeler.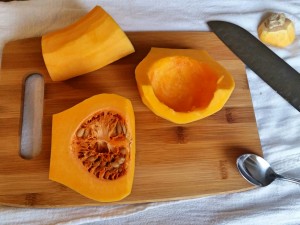 Cut off small end of squash, then cut large end in half.  Scoop out the guts.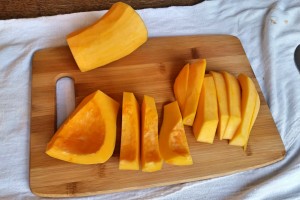 Cut into aprox 1 inch cubes.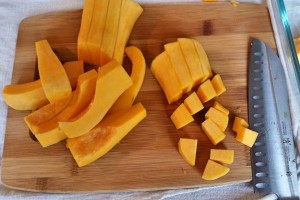 Place squash in Pyrex casserole dish, or a rimmed baking sheet.  Add 1 Tablespoon of Coconut oil.  Sprinkle with salt and pepper to taste.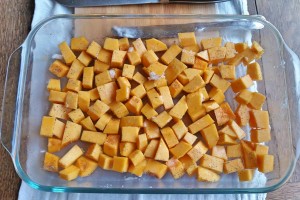 Roast squash in (400º F) oven for 45 minutes to 1 hour. Stir every 15 minutes while roasting.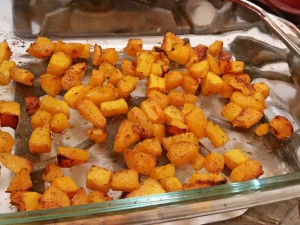 Kale Prep Instructions:
Rinse Kale well.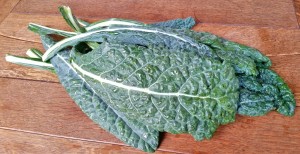 Tear leaves off stems into salad size pieces.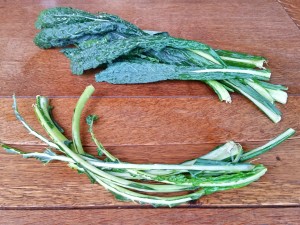 Use salad spinner to remove excess water from kale.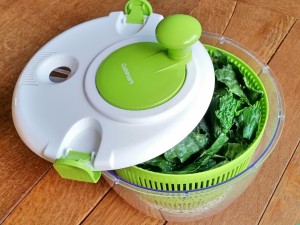 Place Kale in a large bowl.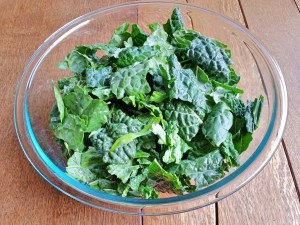 Pour in desired amount of pre-made Dijon Vinaigrette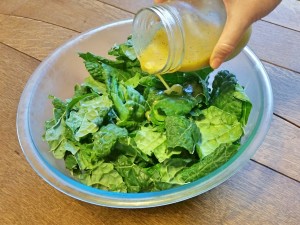 Massage the dressing into the Kale with your clean hands.
Wash hands.  Wash your apple.   Slice the apple as desired: cubes, matchsticks…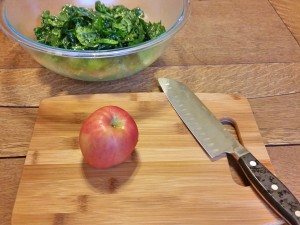 I sliced small matchsticks.  Toss apple in with kale.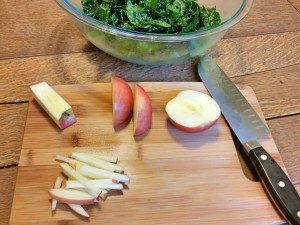 When Butternut Squash is finished, put it on top of Kale and apples. I like the butternut squash slightly warm so I eat it right away.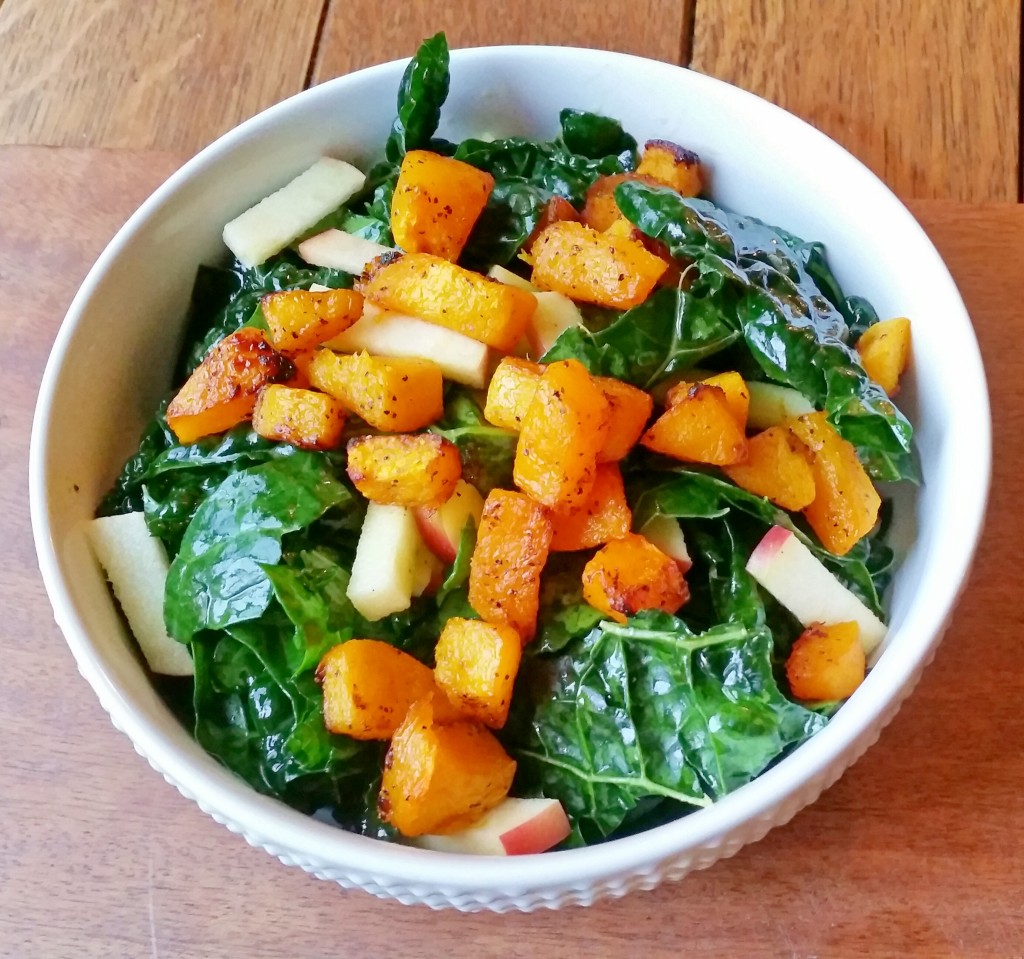 Let me know what you think!
XO,
Siobain