This 4 ingredient Juice packs a major nutrient dense punch.
Ingredients:
2 Beets
4-8 Carrots
3 leaves of Swiss Chard
1 large bunch of parsley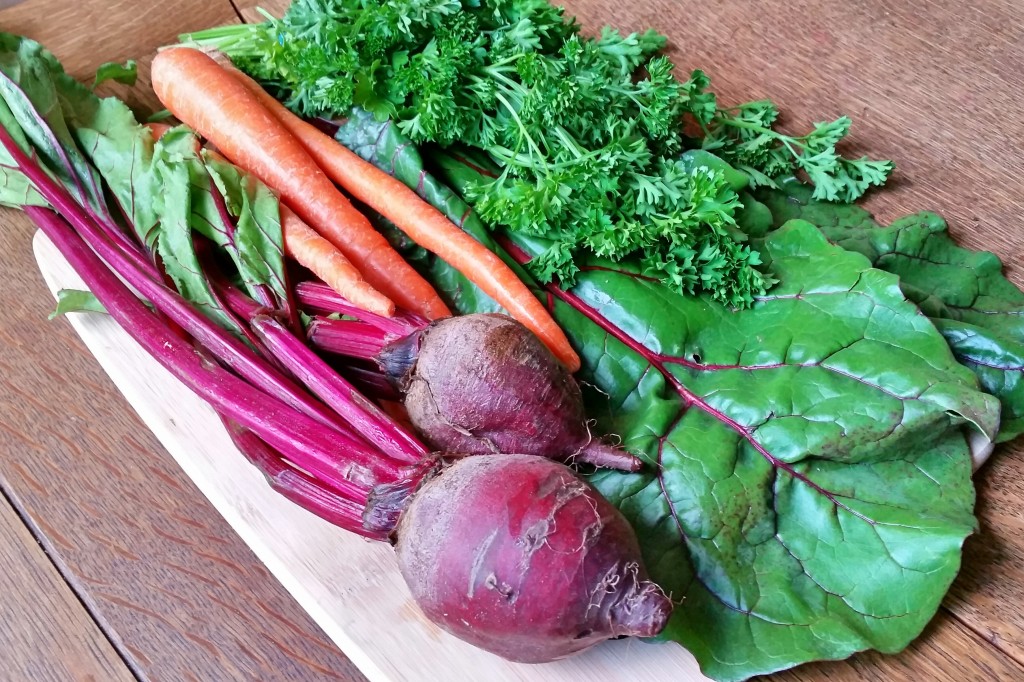 Parsley: is rich in chlorophyll, Vitamins A & C, and potassium.  It supports kidney and liver health.
Beets: provide us with potassium, magnesium, fiber, phosphorus, iron; vitamins A, B & C; beta-carotene, beta-cyanine, and folic acid. They purify the blood and are a great liver tonic.
Carrots: have many health benefits, but I mainly put them in this juice to help it taste less like dirt. Seriously.
Swiss Chard: supports healthy liver function. Contains a flavonoid called syringic acid, which prevents liver degeneration and lowers liver enzymes in the blood.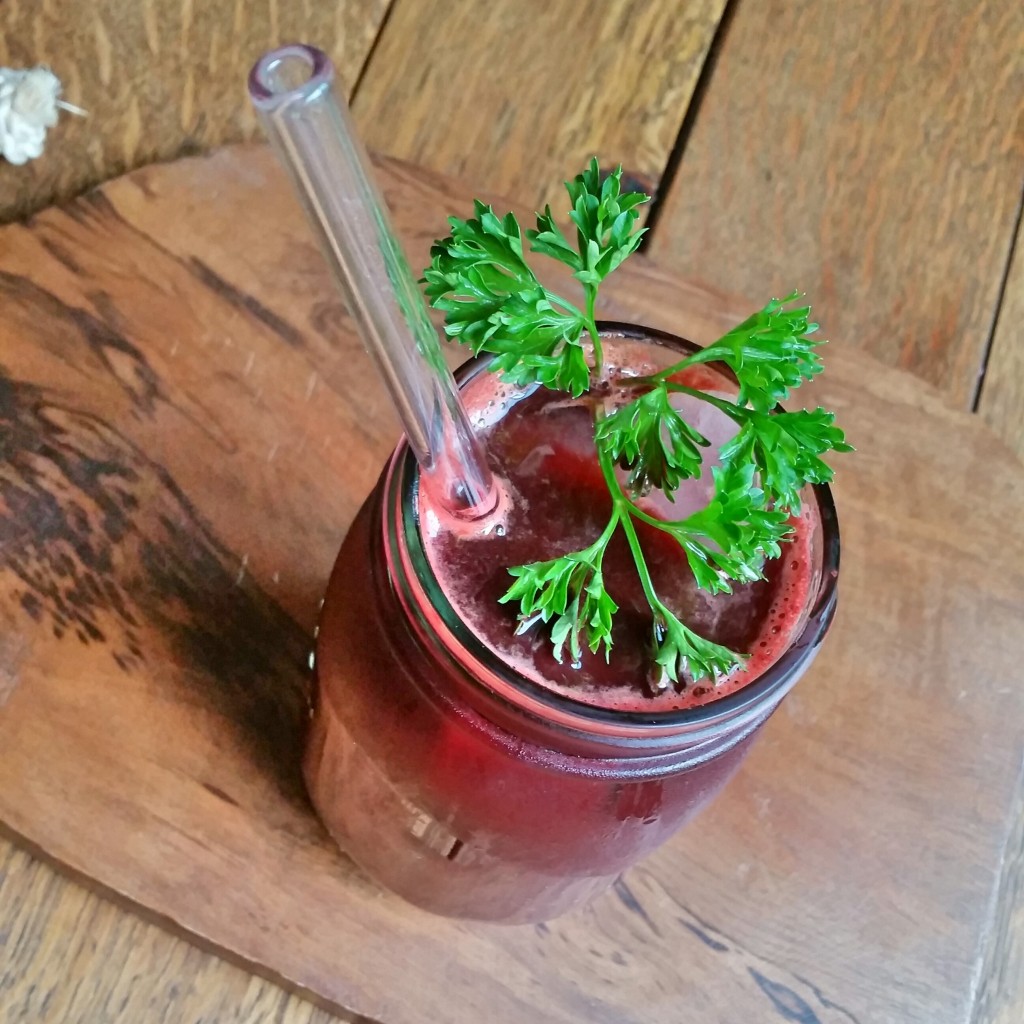 In general, sour and bitter vegetables are good for cleansing and tonifying the liver.
Cheers!
xo, Siobain