Day 4 of:
No Wheat
No Alcohol
No Dairy
No Processed foods
No White Sugar
I finally got around to making my vegetable broth!  I made 3 quarts so I have some to last me the next few days.  Looking forward to sipping on it between meals.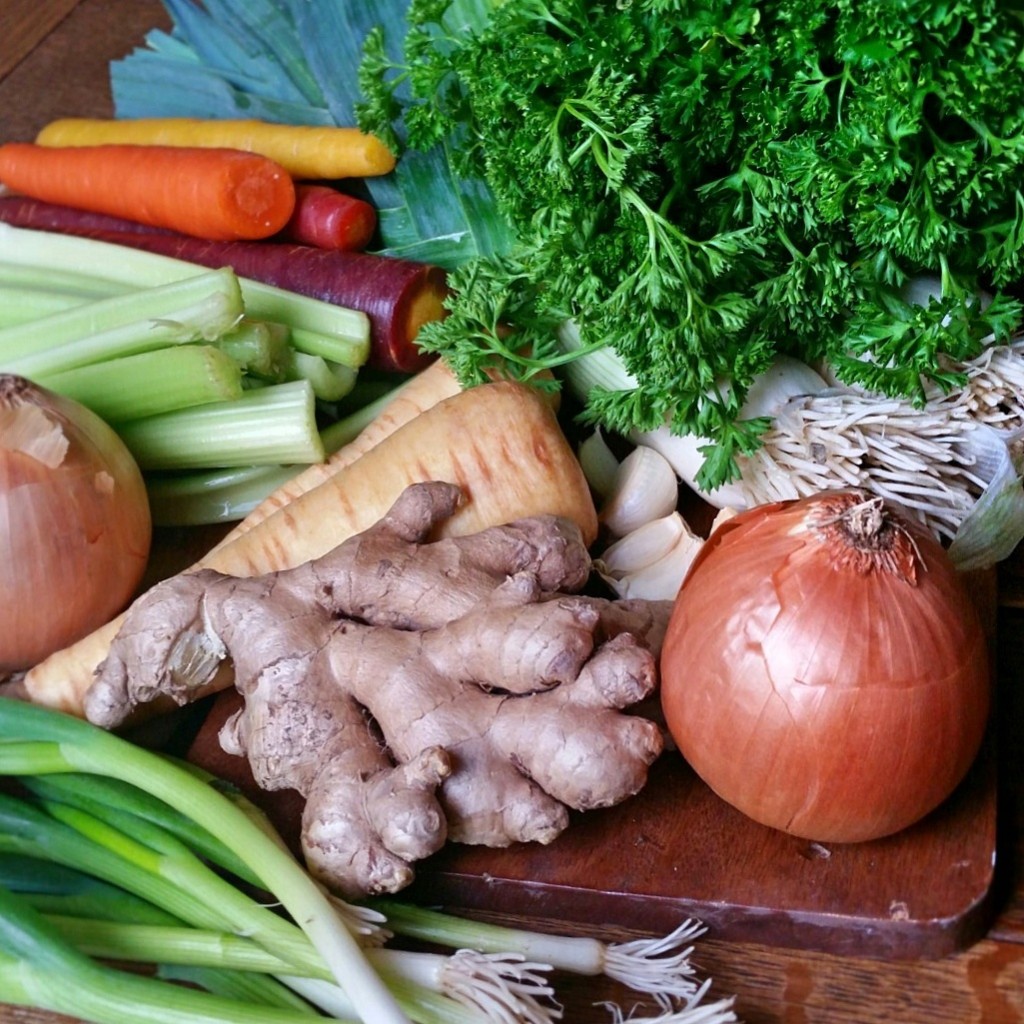 Ingredients:
1 onion
3 carrots
1 leek
1 parsnip
1-2 knobs of ginger (about 4 inches)
4 celery stocks
1 bunch green onions
1 bunch parsley
6 garlic cloves (whole)
1/2 bunch of kale or swiss chard
1/4 cabbage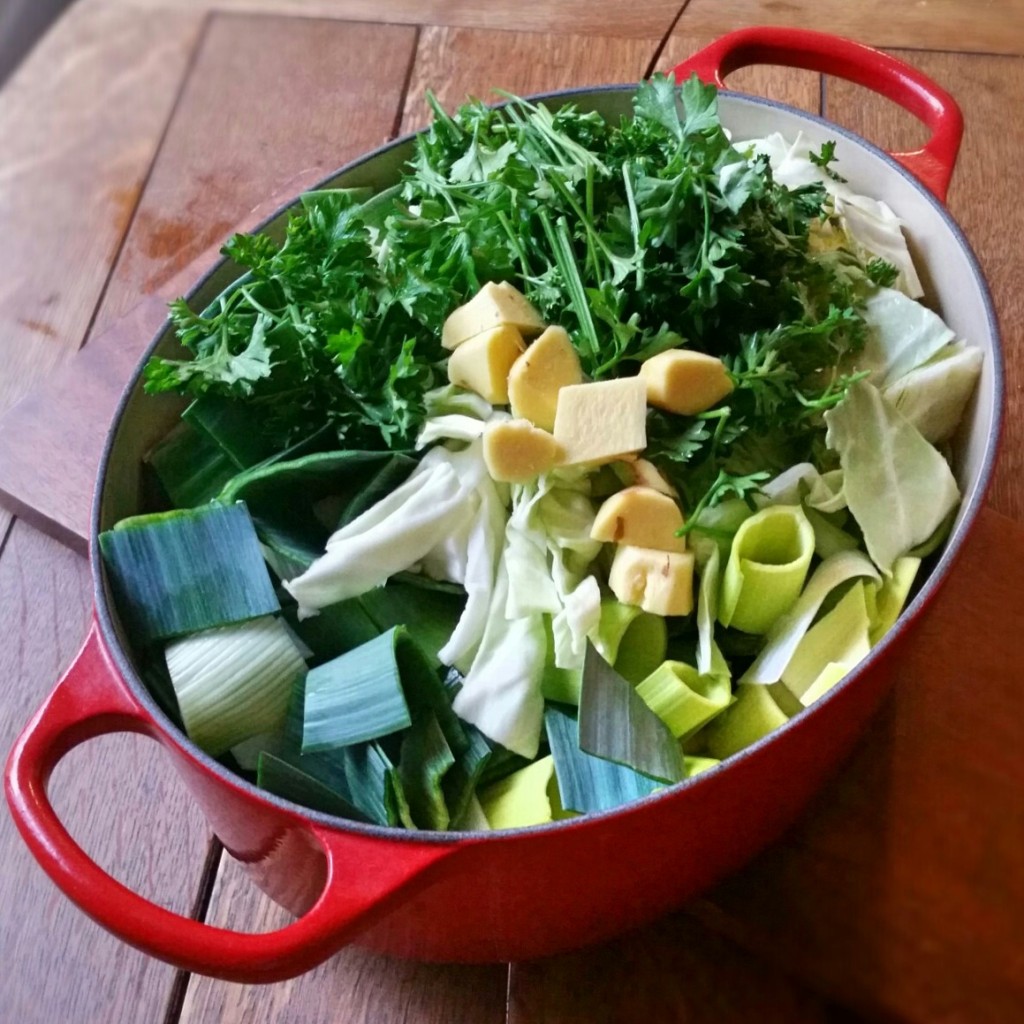 Instructions:
Chop all ingredients into even size pieces.
Place all ingredients into a large stock pot.
Cover with 3 quarts of water and cook at a low boil for 90 minutes. I did not add salt or pepper, but you definitely can if you'd like.
Let the broth cool. Remove the cooked vegetables.**
Store in tightly sealed glass jars/bowls in the refrigerator.
**With the leftover cooked vegetables I made 2 soups. I took some of my vegetable broth and blended it with some of the vegetables until smooth. Then for the second soup, I took the remaining vegetables and blended them with 4 cups of chicken broth (for my husband)**
Fresh Vegetable Broth is just what the doctor ordered on a cold day.  It's nourishing and comforting.  It is packed with immune boosting vitamins and minerals.  It's easy to digest and tastes delicious.  I like it to have a little extra spice, that's why I use so much ginger.
While my broth was simmering, I snacked on hummus + carrots + pine nuts.  I have to measure out my 2 tablespoons of hummus–otherwise I'll go overboard and eat way too much of it. I LOVE HUMMUS!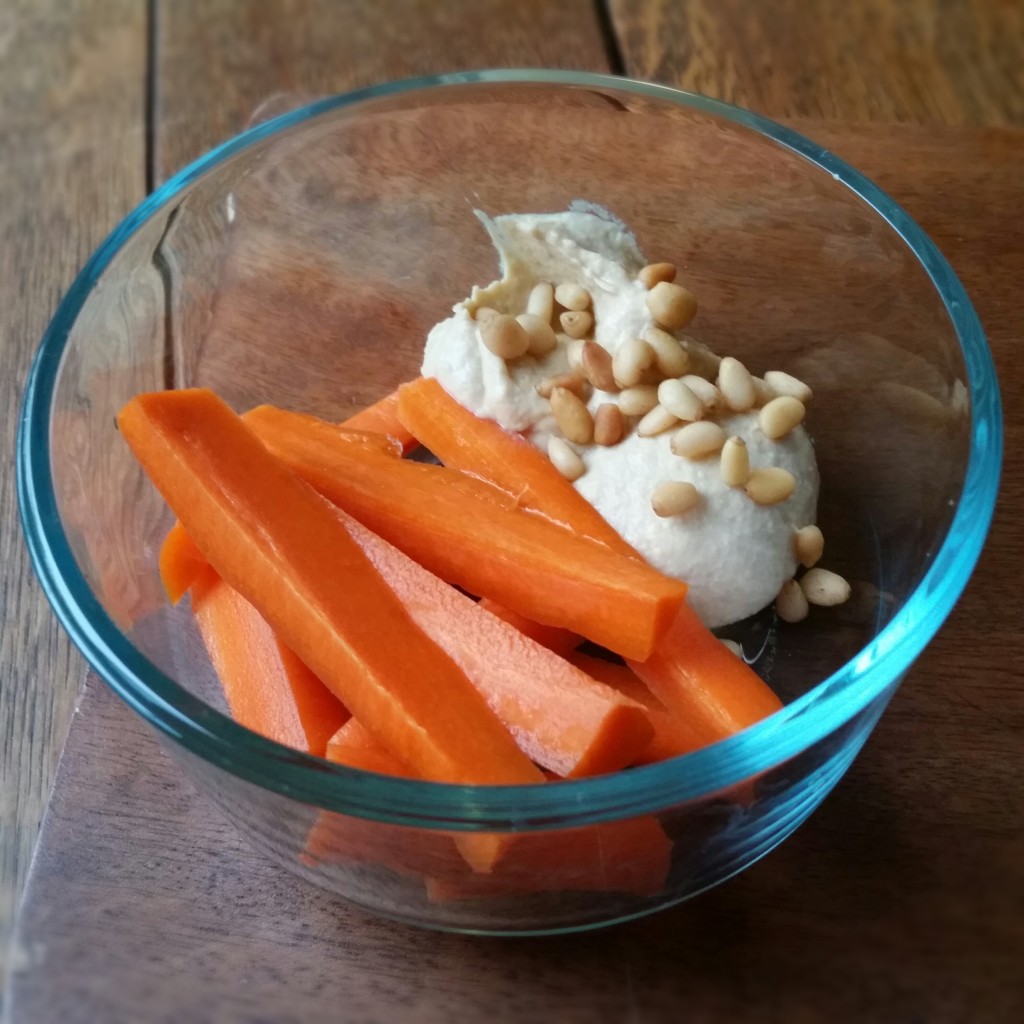 I visited my grandma and she sent me home with a dozen chocolate chip cookies for Jonathan.  I had to put them in the cupboard because I couldn't stand seeing them on the kitchen table!  Everything was tempting me today, but I survived!
This morning when I weighed myself I was down 0.2 pounds.  That means I've lost 1 pound in 3 days.  That is a very healthy and safe pace to be losing weight.  So cheers to that!  All in all, I'm feeling really great.
xo,
Siobain