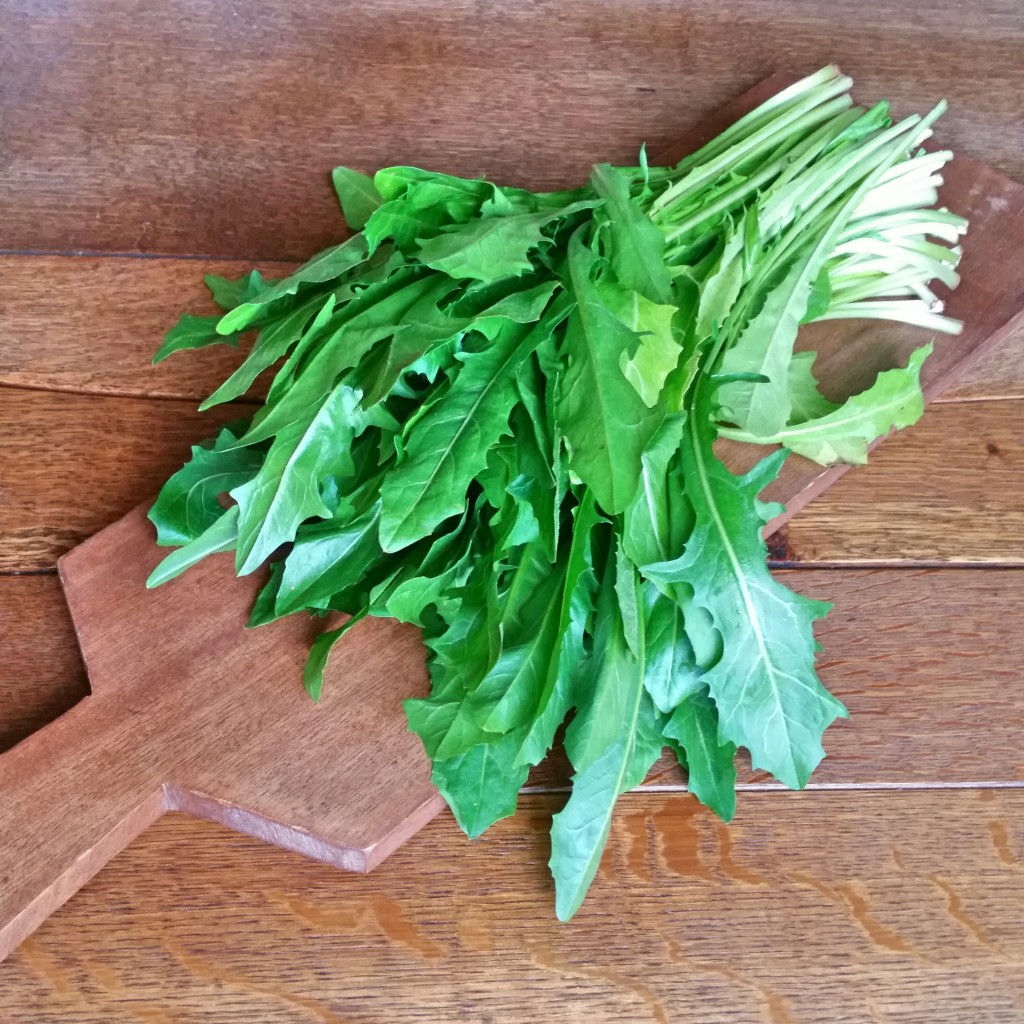 I love Dandelions!  I have since I was a child.  No matter how many times I was asked not to blow the seeds around the yard, I ignored my parents pleas.  If I had it my way, the grass and rose beds would have been filled with dandelions for me to make wishes on!
I love all flowers.  I named my first dog "Flower"!  My mom called me her 'flower child'.  To me Dandelions were just another flower that people didn't appreciate.  This was my 8th grade yearbook quote:
"A weed is no more than a flower in disguise, Which is seen through at once, if love give a man eyes."     –James Russell Lowell
I first heard of consuming Dandelion root or leaves as tea.  My natural doctor recommend it to treat phlegm from bronchitis.  That was almost ten years ago.  Recently I've started eating the leaves!! Dandelion greens are a PERFECT choice for a green smoothie or as an addition to a raw green salad.  You can eat them raw, blanched, or sautéed.  I use them in smoothies, salads, vegetable stir-frys, sandwiches and wraps.  Sometimes alone, but most often combined with other greens like kale, lettuce, spinach, green onions, etc. They taste kind of bitter so best to start with a loose handful in your recipes until you get acclimated to the taste.  I use up to 3 cups in my smoothies.  If it's your first time using these greens, try blending them in a smoothie with sweet fruits like banana, strawberries and pineapple.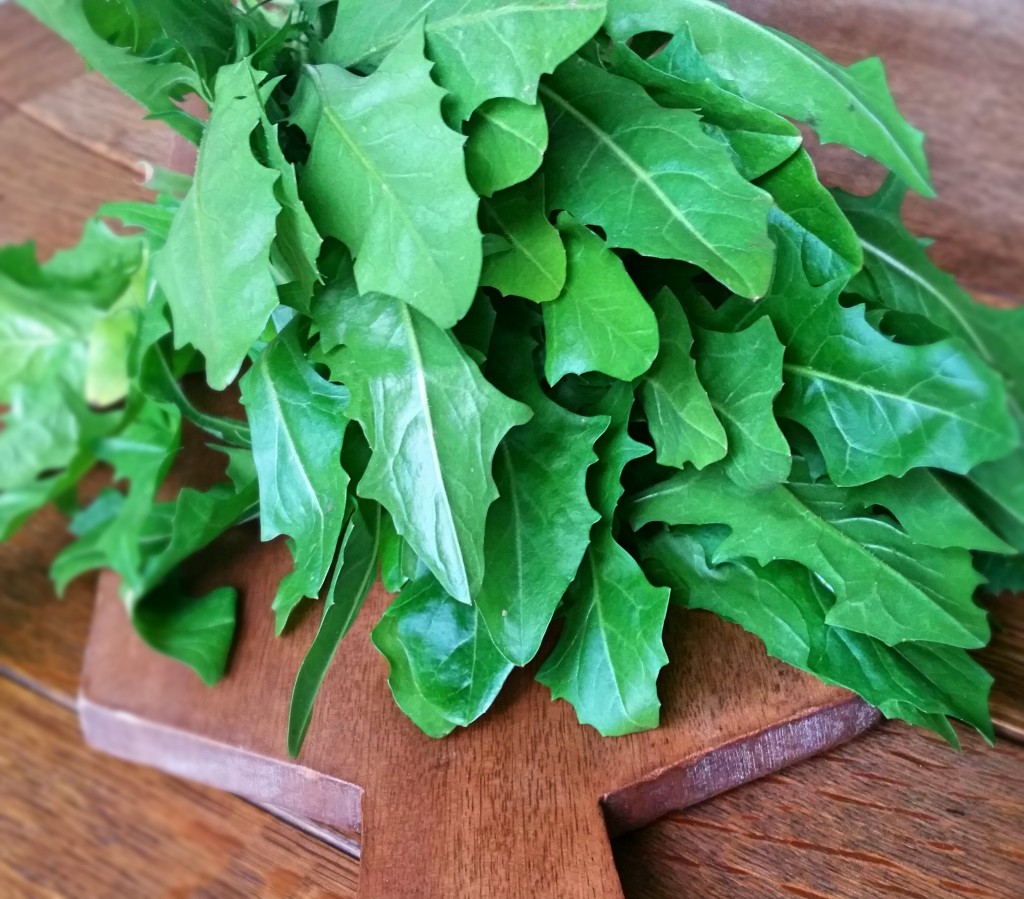 Reasons I Heart Dandy Greens
Calcium: One cup of chopped dandelion greens has 103 milligrams of calcium! You know I'm a kale monster, that's slightly more than kale! At about 10% Daily Value per cup.
Minerals:  calcium, iron, copper, manganese, phosphorus, potassium and magnesium.
Vitamins: A & C, B1, B2, B6, Vitamin E and Vitamin K!
1 cup of chopped greens provides 1.5 grams of protein and 1.9 grams of fiber
Anti-inflammatory properties
Natural Diuretic that stimulates you to urinate more.  It helps remove excess toxins and water from your blood which means less work for your liver.  It is excellent to consume during a cleanse or detox.
good for allergy relief, boosting immune system, normalizing blood sugar, improved circulation, clearing congestion, healthy intestinal flora, increased energy…the list goes on.
You can find Dandelion Greens at your local farmers market, at WholeFoods, and I've even seen them in the Organic produce section at Ralph's.  Or, during the spring and summer pick them from your backyard before the flower appears!  Pick dark leaves when buying at the farmers market or grocery store.  Like all my greens, I spray them with my Honest fruit + veggie wash, wash them well, and spin them dry.  I store them in an air tight glass bowl in the refrigerator and try to eat them within 4 days.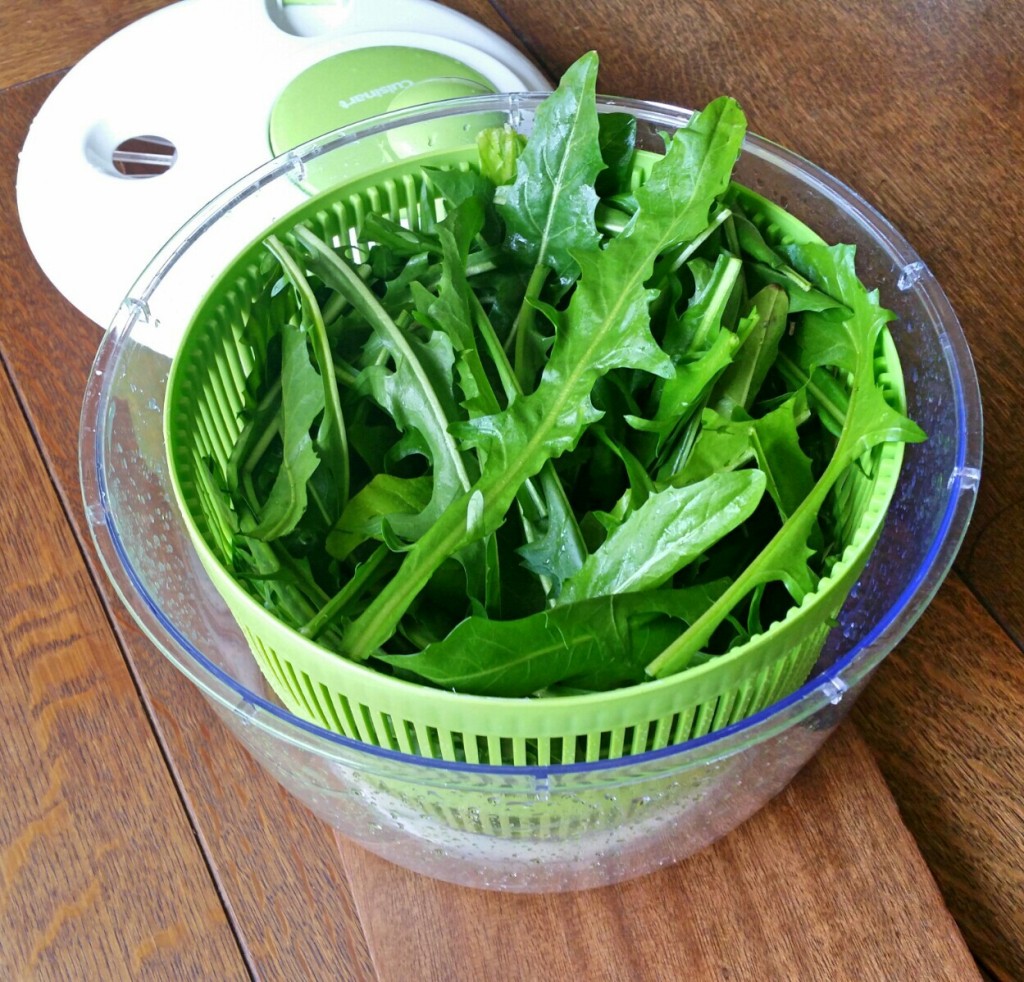 Today's lunch was sautéed dandelion greens with spinach, onion, garlic, fresh squeezed lemon, and crushed chili flakes.  I'm serving alongside 1/ 2 cup of rainbow quinoa + 2 cups of my homemade vegetable broth
Note: Check with your doctor before using this or any herb/supplement.
XO, Siobain