One of my 2015 goals is to eat more raw vegetables at dinner time.  Also, after the gluttonous holidays, I could stand to drop a few pounds.  In general I try not to eat starches at dinner, when i'm in weight loss mode. Quinoa, is the exception.
Five reasons I heart Quinoa:
1. Quinoa is high in protein! It is a complete protein, meaning it contains all nine essential amino acids–Good news for us vegetarians & vegans!
2. Quinoa contains almost twice as much fiber as most other grains–keeps you feeling full longer, aids and prevents constipation
3. Quinoa contains Lysine–essential for tissue growth and repair
4. Quinoa is rich in Iron and Magnesium–think healthy blood
5. Quinoa has a high content of the antioxidant Manganese–protects our cells from free radicals
Check out my version of a chopped raw salad + quinoa.
Cali-Mex Quinoa
Serves 4 as a main course. Serves 8 as a side dish.
Raw Ingredients:
1 bell pepper, diced (I used yellow, but prefer red with this dish)
1/4 to 1/2 red onion, diced
1 medium zucchini, diced
4 medium tomatoes, diced (OR) 1-2 pints of cherry/grape tomatoes cut in quarters
4 ears fresh corn (OR) 2 cups of frozen corn
1.5 cups black beans, drained and rinsed
2 avocados, diced
1/2 cup cilantro, chopped
Additional Ingredients:
1 cup (dry) organic quinoa, cooked.  This 1 cup will turn into a ton of quinoa after it's cooked.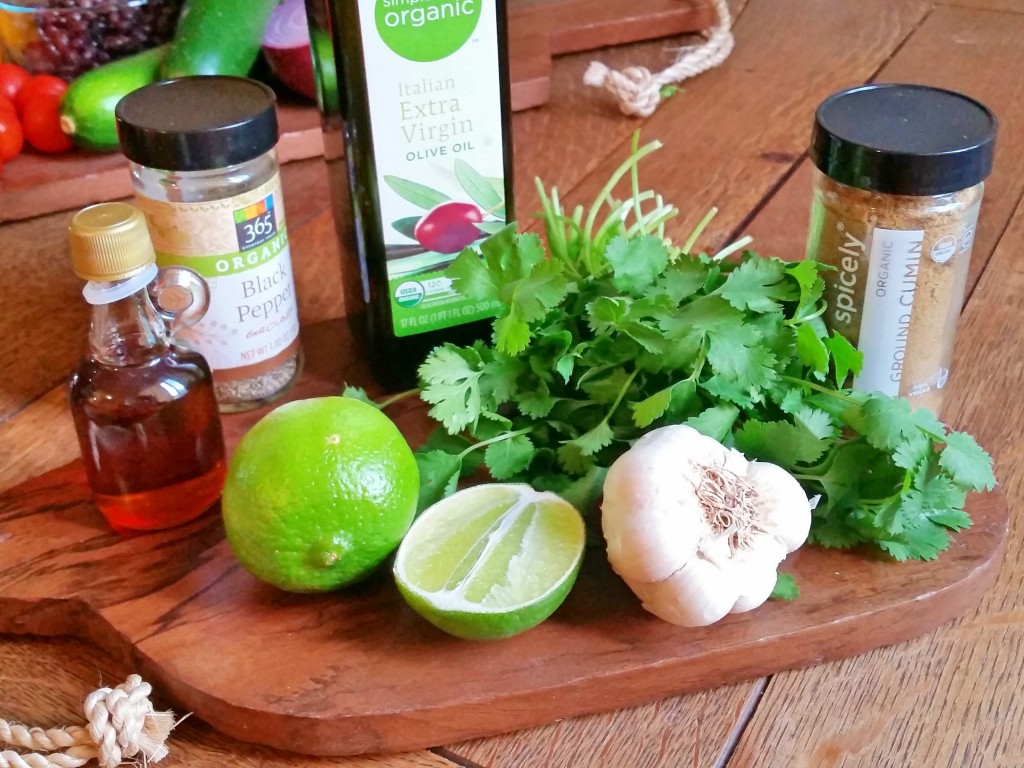 Salad Dressing Ingredients:
Add all ingredients to a blender or food processor until smooth.
1 cup cilantro, chopped
Juice from 1-2 fresh limes
2 garlic cloves
1 avocado
1/4 cup olive oil
2 Tbs. Honey (OR) Pure Maple Syrup
1/2 teaspoon ground cumin (optional)
sea salt & black pepper, to taste
 Instructions:
Combine chopped, raw ingredients in a large bowl.  Add salad dressing and stir, be sure to cover all ingredients.
Add cooked quinoa.  You can add it while it's warm, or you can wait until it's cool and serve room temperature or even chilled.
Garnish ideas:
avocado
tortilla strips
queso fresco
My husband had his with a side of shredded chili-lime chicken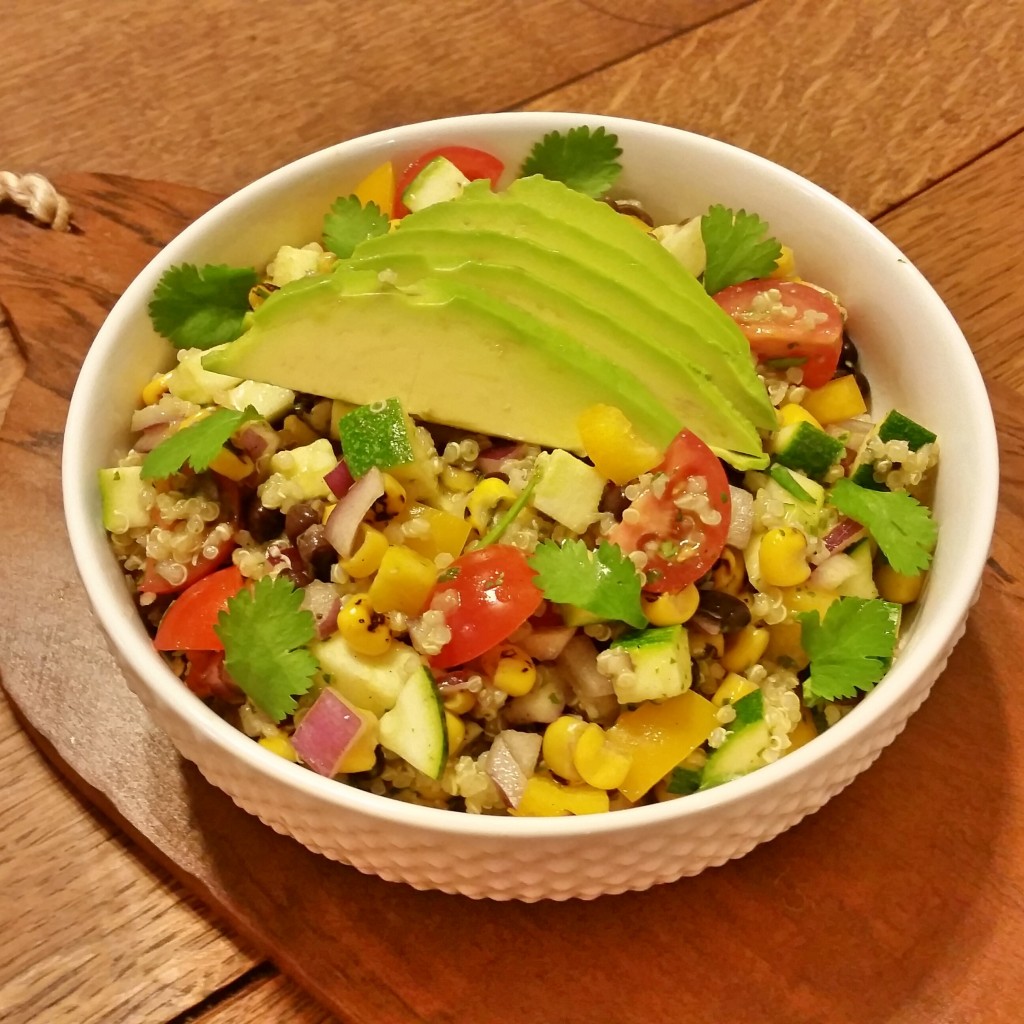 Enjoy!
xo, Siobain