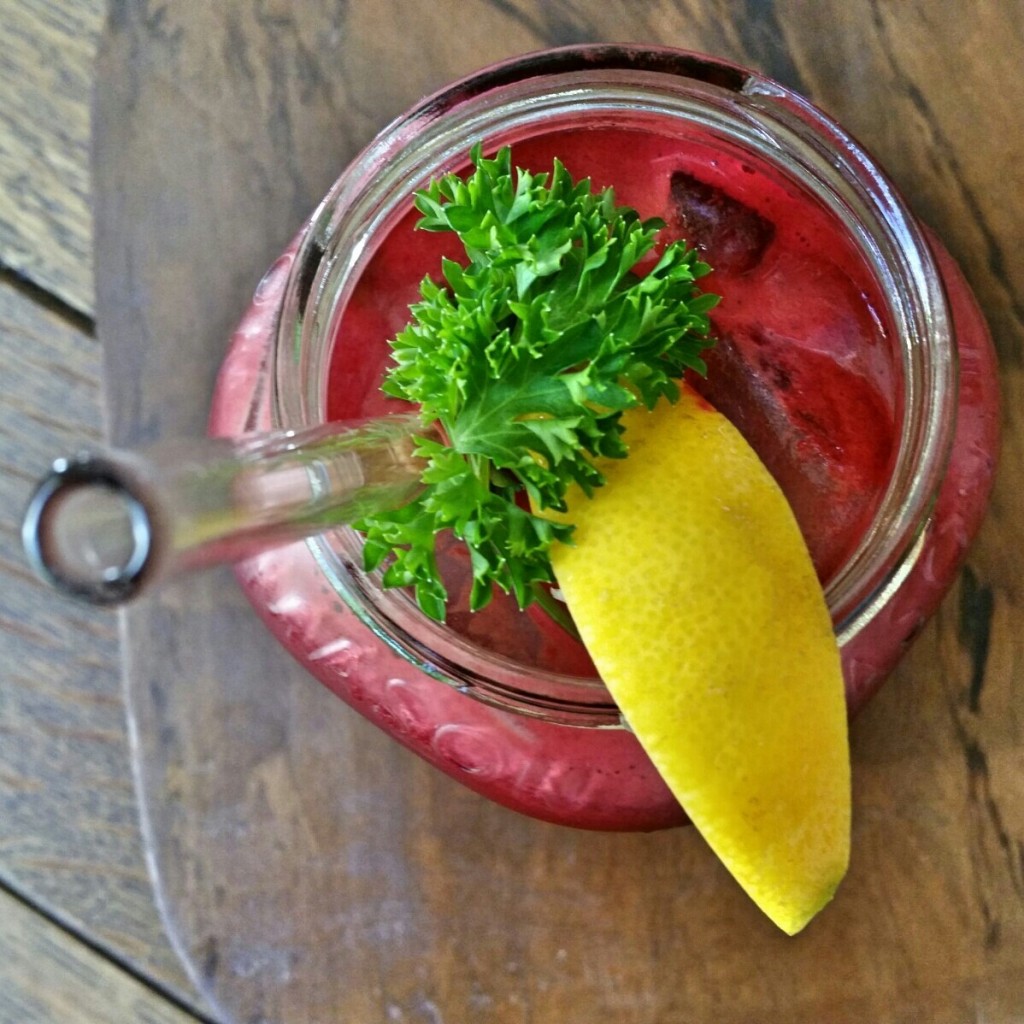 I'm all about beet juice lately.  This is similar to my Just Beet It! juice recipe.
Beets: Help cleanse the blood and colon, strengthen the gallbladder and liver
Carrots & Lemons: High in Vitamin C, an antioxidant that is needed to manufacture glutathione. Because glutathione is used to neutralize toxins, lemons help the liver with detoxification.
Spinach: Contains a 166 milligrams of glutathione per serving when eaten raw.
Parsley: Good source of Vitamin K, A, and C. Also contains folate, and iron.
Ginger: helps digest fatty foods, breaks down proteins, reduces gas, relieves nausea, and helps reduce inflammation.
"Afternoon Delight" Juice
Ingredients:
3 beet roots
1 green apple
1 cup of baby spinach
4 carrots (on the smaller side)
1 bunch of parsley
1 finger of ginger (or 2! if you're like me and want it extra spicy!)
juice from 1 lemon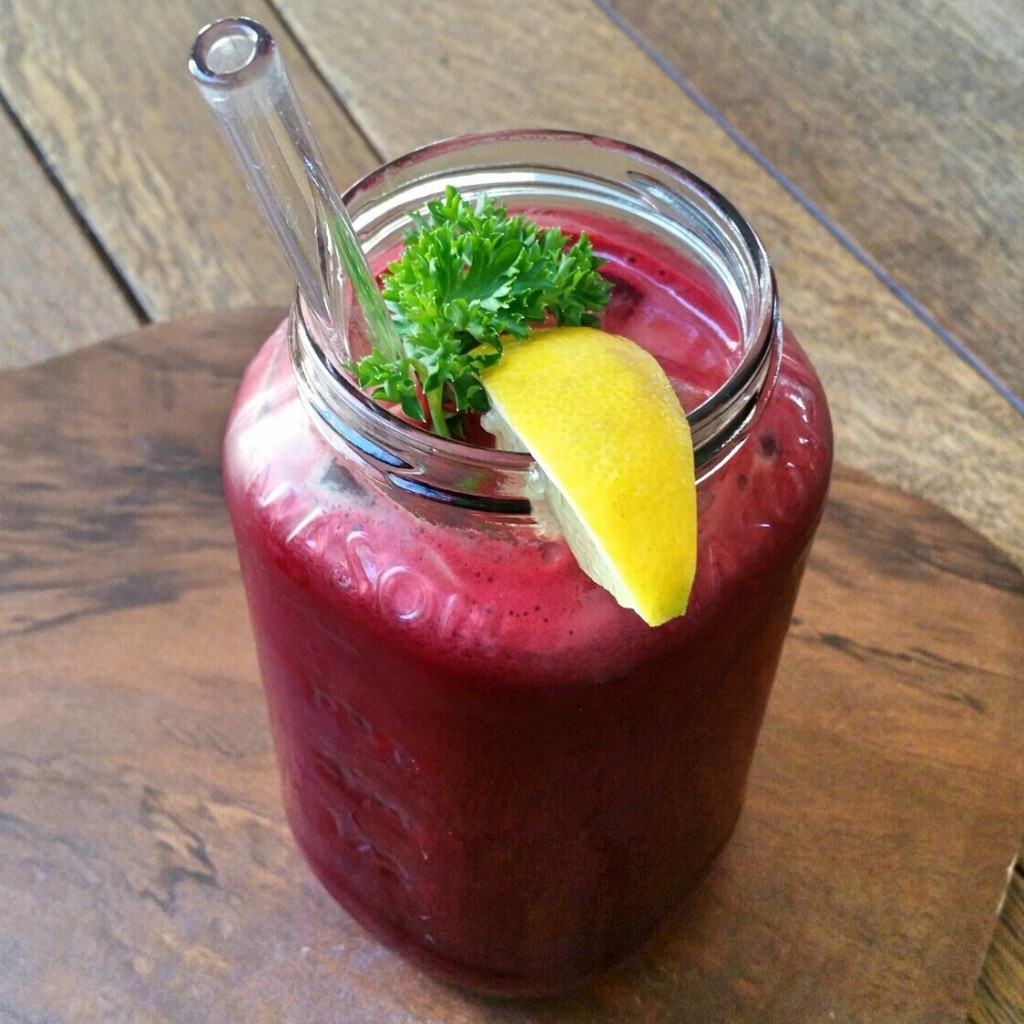 Cheers to the freakin' weekend!
XO, Siobain