Three things I almost always have in my kitchen are Apples, Almond Butter, and Chia Seeds.  This combination is really delicious and nutrient dense.  The crispness of the apple, the creaminess of the almond butter, and the crunch from the Chia Seeds work so well together.  This is a regular breakfast or snack for me.  Almond Butter is good for your heart, controls blood sugar, is antioxidant rich & can help lower blood pressure.  The only ingredient in your almond butter should be organic almonds.  One Tablespoon of Chia Seeds provides 6 grams of fiber, 3 grams of protein, and 2.9 grams of Omega-3 fatty acids. Sprinkle away!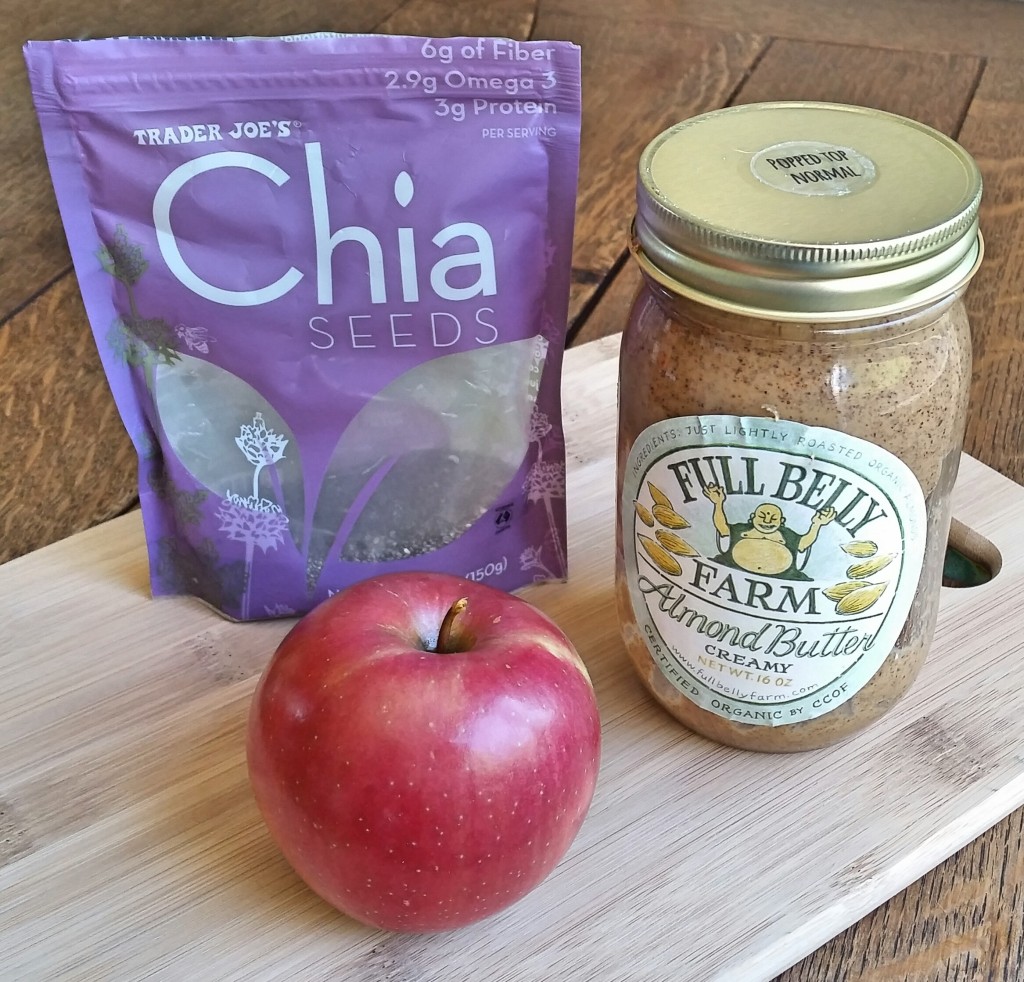 Ingredients:
1 apple (I prefer Granny Smith with my Almond butter, but today I used Fuji)
2 Tablespoons of Almond Butter
1-2 Tablespoons of Chia Seeds
Instructions:
Wash and slice apple as desired.  I used a sharp chefs knife to slice my apples.  I like slicing the apple in circles vs. wedges.  I also like to use apples that are nice and cold right out of the fridge.
Spread your favorite nut butter on the apples, I use Full Belly Farm Organic Almond Butter.              Tip: If your almond butter is sticking to your knife, or not spreading easily, run the knife under really hot water (at the sink) until the spreader part is nice and hot, then dip in almond butter and spread on apple. 
Sprinkle Chia Seeds on the slices.   Enjoy!
XO, Siobain