My intention was to make chocolate fondue for Valentine's dessert.  Well, we were so full from our champagne + cheese fondue, we didn't get around to dessert. Now I have tons of strawberries, pineapple, raspberries, oranges & banana that were going to be dipped into dark chocolate.  We've been munching on the raspberries, and today I decided to make a smoothie with the strawberries.
Chocolate ~ Strawberry ~ Banana Smoothie
Ingredients for 1 smoothie:
1 scoop Chocolate Protein Powder this is what I use
1 cup of strawberries
1/2 frozen banana
8 oz unsweetened almond milk
1 Tbs. chia seeds (optional)
3 ice cubes
Instructions: Blend all ingredients & enjoy!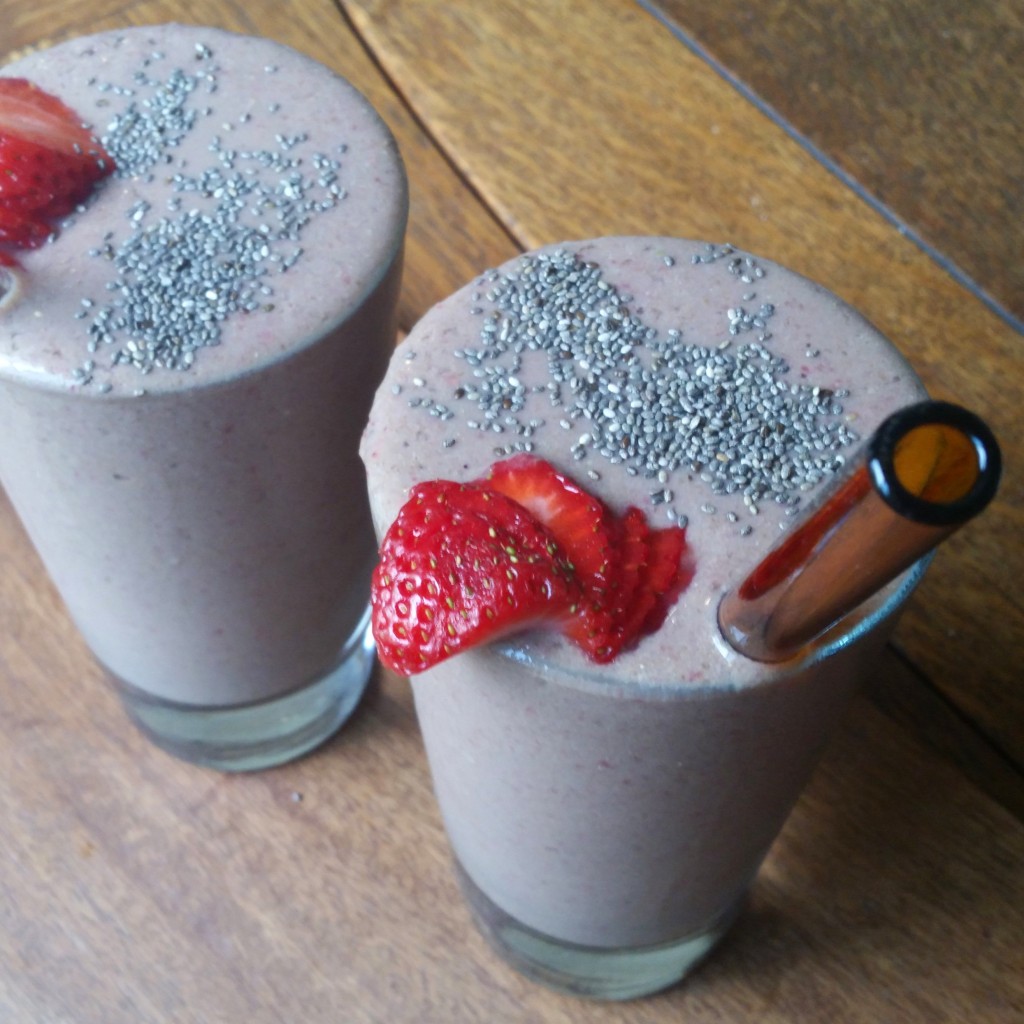 Because my strawberries were fresh, not frozen, it was a little more liquidy than icy.  Feel free to add 4 to 10 ice cubes if you want that thicker consistency.
XO, Siobain