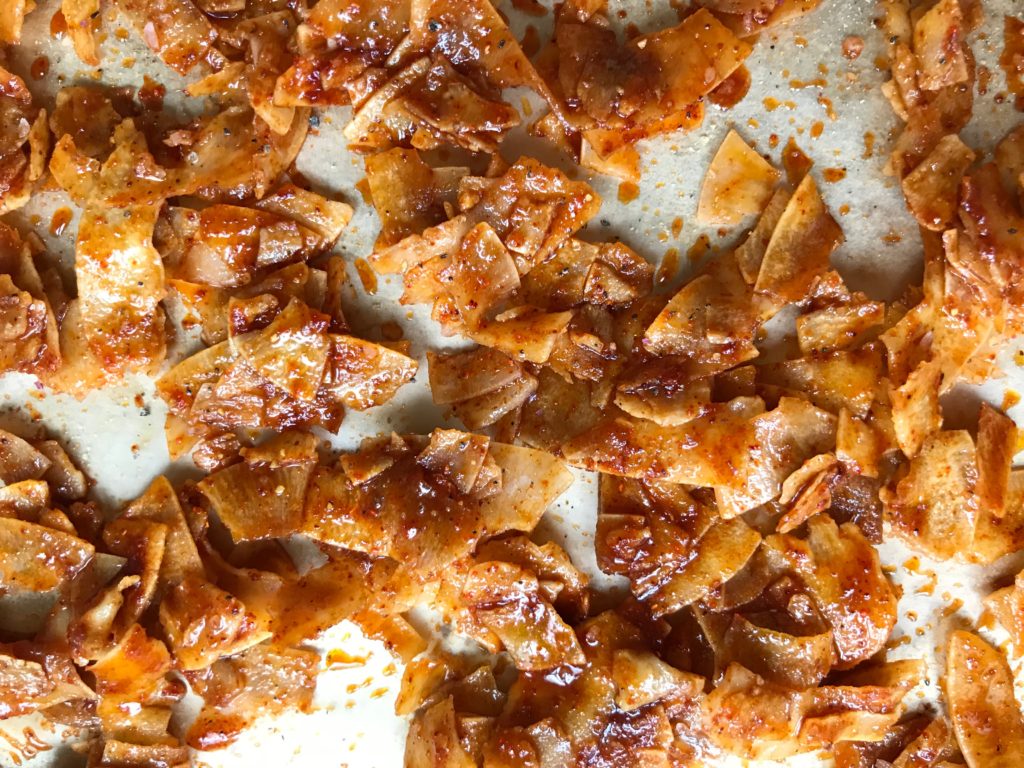 There are many plant based bacon alternatives out there.  Some of my favorites are tempeh bacon, mushroom bacon, and this easy to make coconut bacon! You can find all the ingredients at your local Trader Joe's.
I use this in salad, on avocado toast, in veggie sandwiches!  You can sub the coconut aminos for Tamari/Soy Sauce. And if you want a less sweet version–leave out the maple syrup.
Ingredients:
2 cups coconut chips
3 Tbs coconut aminos
1 Tbs maple syrup
3 Tbs smoked paprika
1 Tbs avocado oil
dash of cayenne
salt & pepper
Instructions:
Mix ingredients.
Spread on baking sheet.
Bake 325°F for about 15 mins. Stirring a couple times.
Let cool.
Try not to eat it all like popcorn.
Top on EVERYTHING!