It's Day 20 of my 20 Day Re-set!
20 Days of
No Wheat
No Alcohol
No Dairy
No Processed foods
No sugar
This was my yummy post 5k smoothie.  I ran one loop around the Rose Bowl this afternoon… knowing I will be drinking champagne and eating fondue tomorrow on Valentine's Day.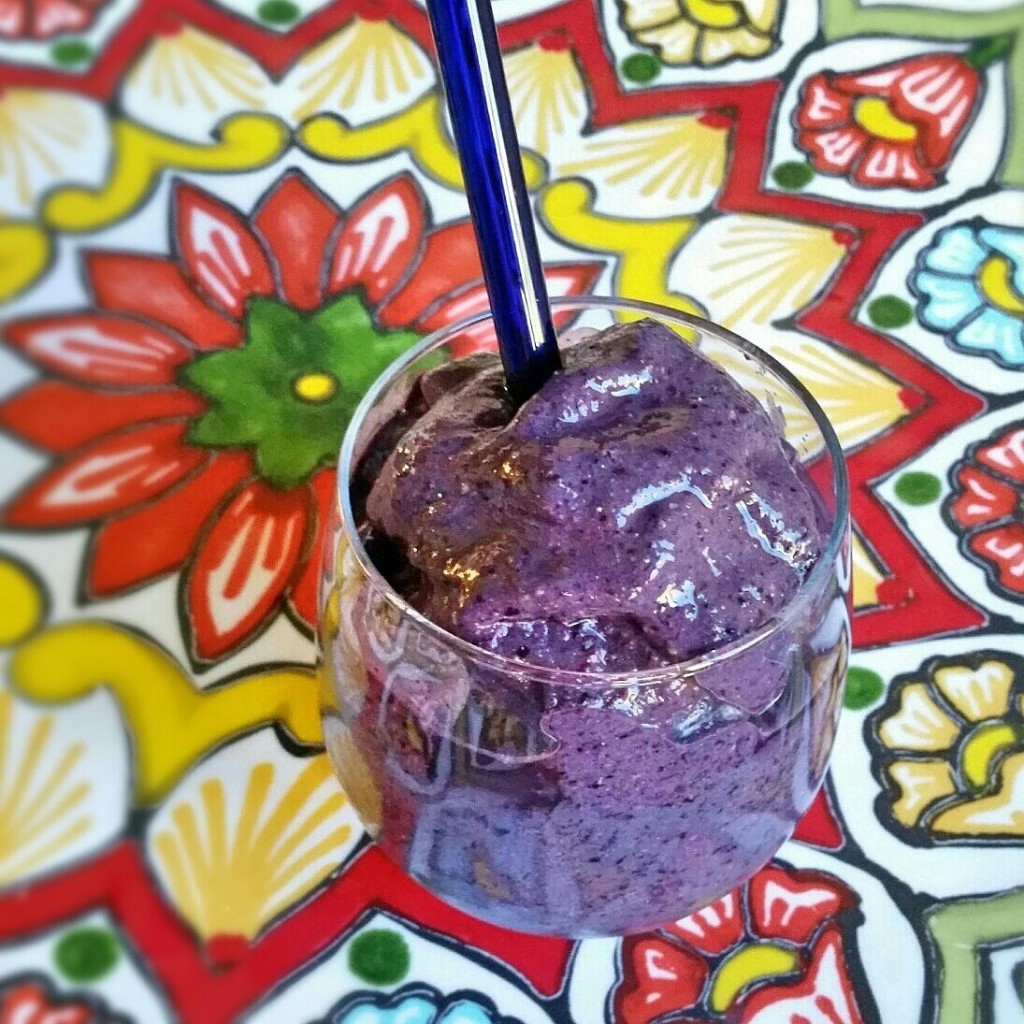 Cherries are an excellent source of potassium.  Potassium helps to lower blood pressure by getting rid of the excess sodium in our body. Eating cherries helps keep potassium and sodium in balance, and can prevent hypertension from occurring. One cup of cherries has the same amount of potassium as a banana making it a great substitute when you are not in the mood for another ho-hum banana. source
Dark Cherry + Blueberry Smoothie
Ingredients:
8 ounces Unsweetened Almond Milk
1/2 cup dark red cherries
1/2 cup blueberries
1 scoop protein powder
3 ice cubes
Instructions:
Blend ingredients + enjoy!
XOXO, Siobain