Monday Rambling….
I'm so tired and lazy today!  It was a long weekend, full of fantastic friends & a whole lot of organic chem homework.  I have TONS more homework to do.  There is a pile of clean laundry sitting on my bed (waiting to be folded by the laundry fairy) & dishes in the kitchen sink!! Blah, blah, blah…I'm being a drama queen. I had a bunch of basil that has seen better days and I needed to use it up.  I really just wanted to order a pizza and call it a night, but, here's what I managed to throw together. Now I don't have to feel guilty for drinking more than 6 ounces of wine with my dinner.  Cheers to Lazy-a$$-Healthy-Delicious-One-Pan-Dinners!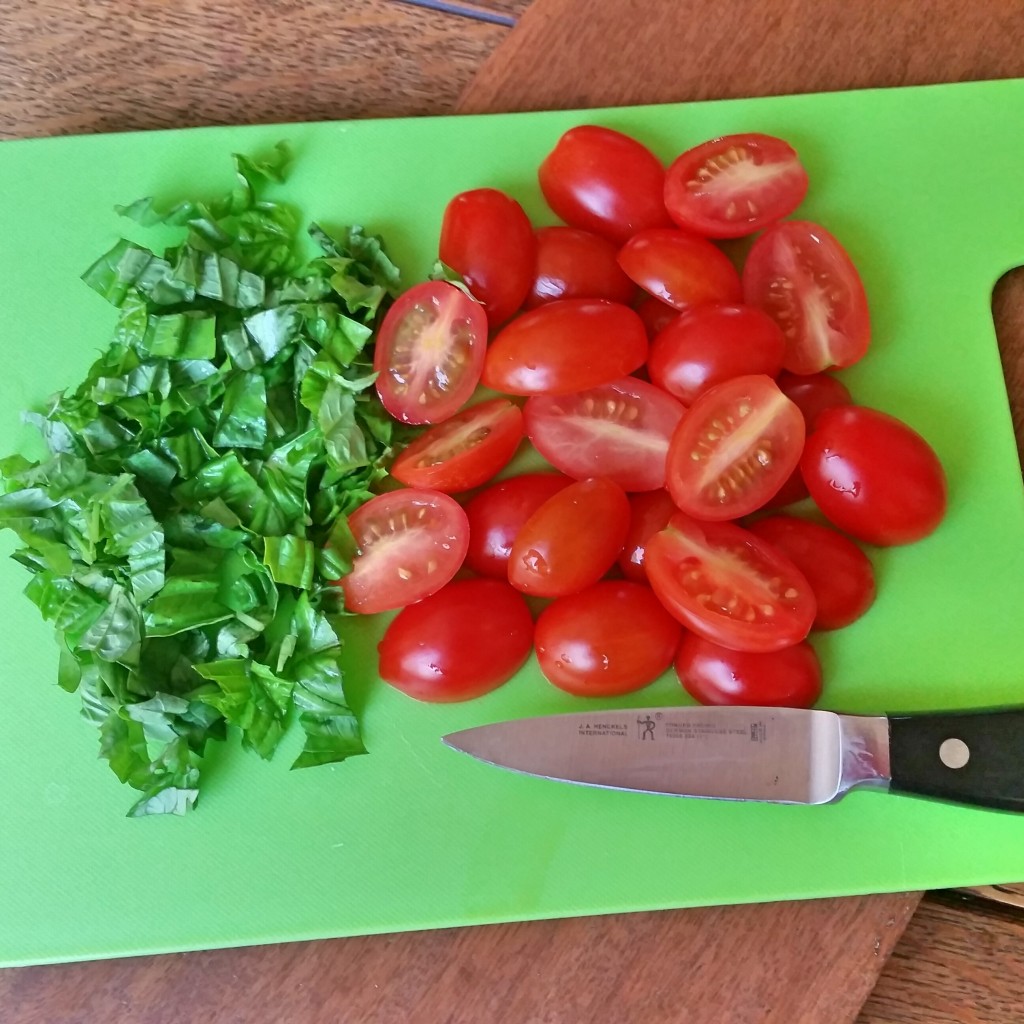 Lazy Pesto with Zucchini Noodles
Ingredients:
Serves 2
4 smallish zucchini, cut however you'd like (I made noodles with my spiralizer)
1/2 onion, chopped
3-4 garlic cloves, minced
1-2 cups grape/sugar plum tomatoes, sliced in half (I like a lot of tomatoes)
1 Tbs olive oil
15 leaves of fresh basil, I cut into slivers with kitchen scissors
¼ cup pine nuts
Instructions:
In a sauté pan, heat the olive oil, minced garlic, and onion.
Sauté until the onions are translucent. Add pine nuts and sauté for 2 mins. I like the pine nuts to get a little browned.

Add in zucchini noodles & tomatoes. Sauté until zucchini gets a little tender (about 3 minutes) 
Turn off the heat.
Add fresh basil, and sauté for 1 more minute. The heat from the noodles etc. will be enough to gently cook the basil.
That's it!
Garnish ideas: more basil, pine nuts, parmesan cheese, feta, nutritional yeast…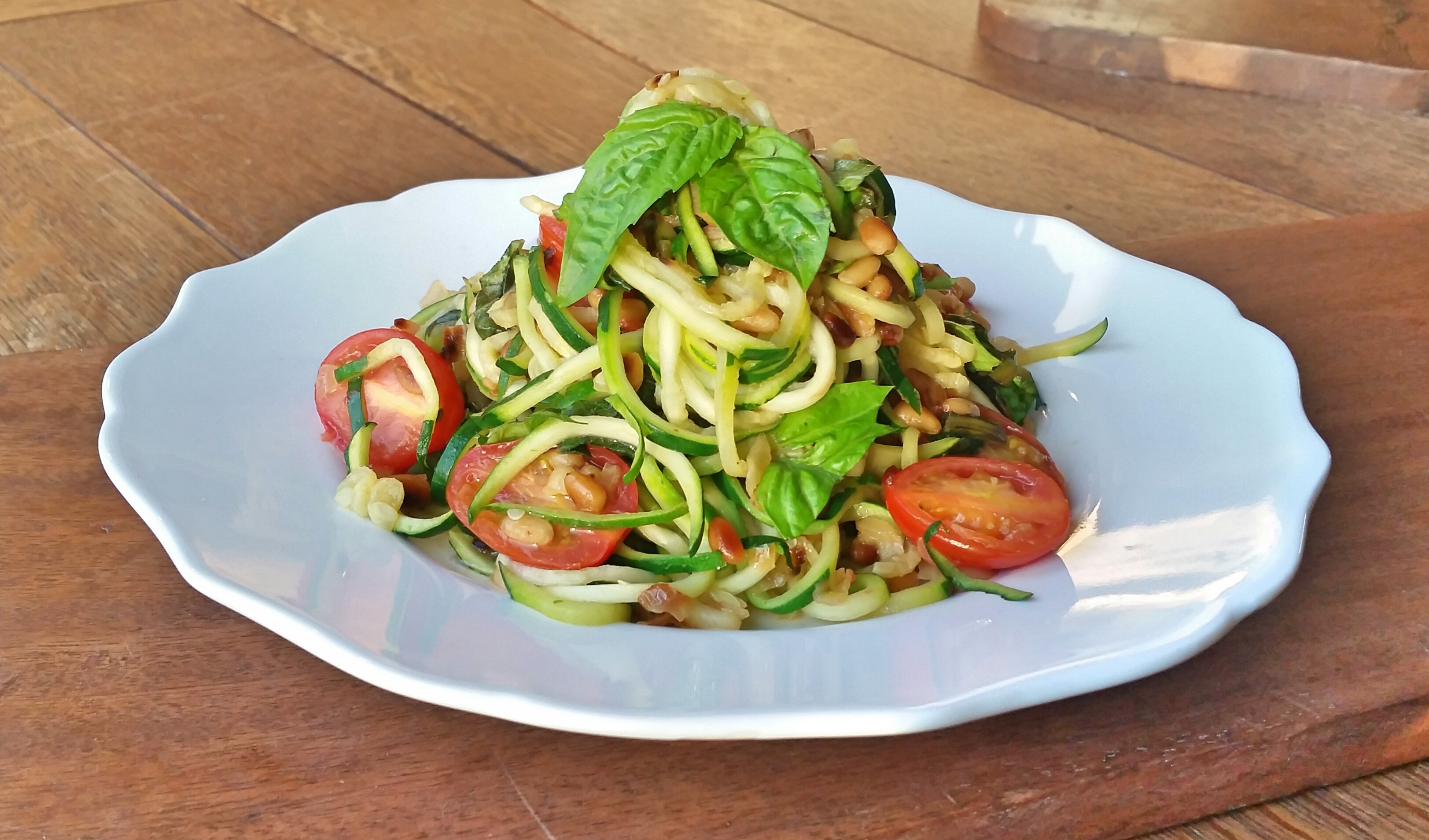 Pour yourself a glass of red wine and kick your feet up!
XO, Siobain