Day 3 of:
No Wheat
No Alcohol
No Dairy
No Processed foods
No White Sugar
Woke up this morning feeling energized and my belly feels flatter. I was down another 0.4 pounds on the scale which brings the 2 day total loss to 0.8 pounds. I forgot to mention that I also did body fat & resting metabolism measurements on day 1. At the end of the 20 days I will share those major measurement changes too.
I'm out of lemons! I couldn't bear to buy them at the store yesterday because they were so tiny and expensive! So I just drank a glass of water with apple cider vinegar, cinnamon & cayenne on an empty stomach. I was definitely missing my warm lemon water. I need to pick some lemons from my friends trees ASAP!! For breakfast, I repeated the Blueberry Breakfast Smoothie (that I'm officially obsessed with).
I had class this afternoon so I needed a lunch that was going to help me stay focused during a 3 hour organic chemistry lecture. I made a 3 egg omelette with 1 cup of densely packed baby spinach + 8 grape tomatoes. I seasoned it with black pepper & parsley. It was really satisfying and held me over until I got home to cook dinner.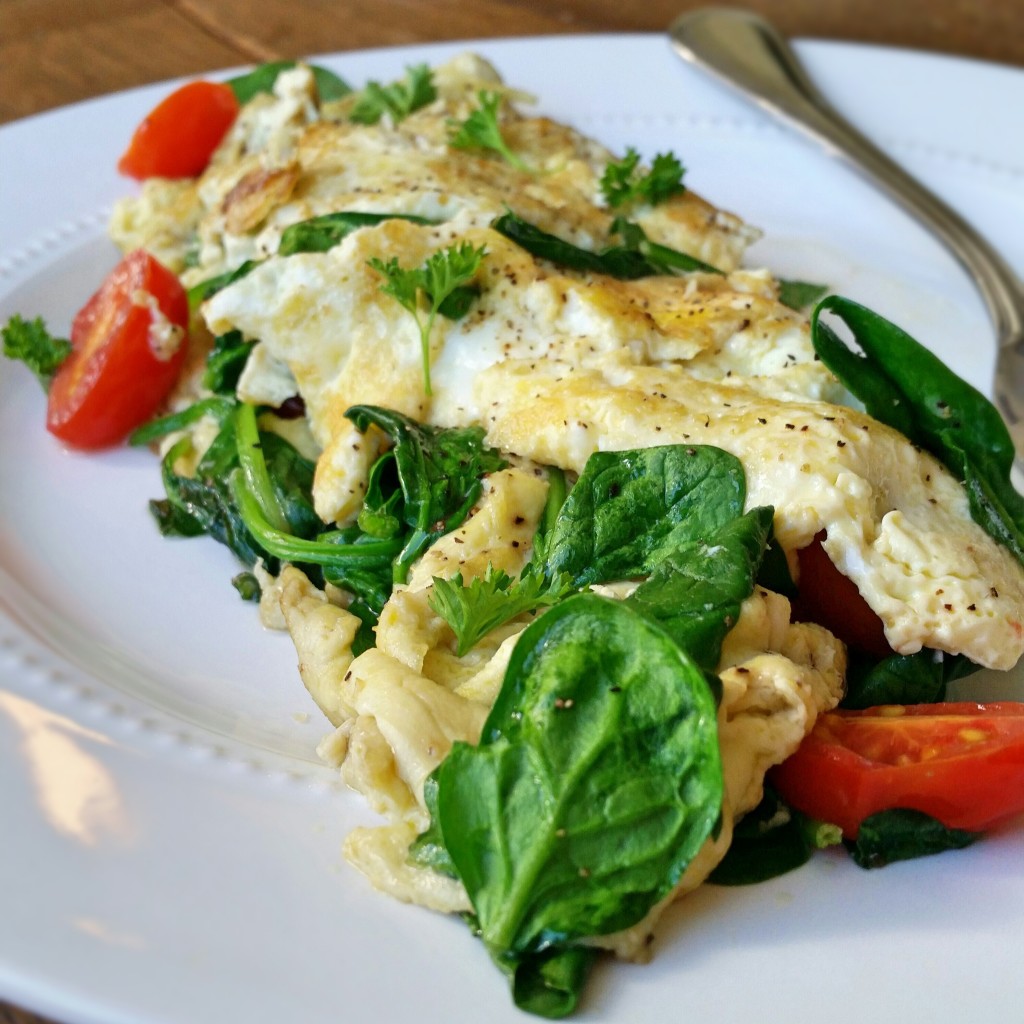 Pre-dinner snack was a granny-smith apple + 2 Tbs of almond butter + 1 Tbs chia seeds
For dinner, I had zucchini noodles with 1 cup baby spinach, 10 grape tomatoes, 3 cloves of garlic, 1/2 onion, 1/2 bell pepper, 1/2 cup of rainbow quinoa & a sprinkle of pine nuts (pretty similar to what I ate last night).  Luckily there is a farmer's market tomorrow so I can get some more food in this house! Bummed I didn't have time to make my vegetable broth today.  Tomorrow for certain.
Definitely craving my glass of wine. It's really the ritual of sipping on it while I prepare dinner. Tonight I put my infused water in a wine glass instead of a mason jar…it kind of helped (but not really). Oh well!
Doing really well with the not eating from 8pm-8am.
Got a text from a girlfriend asking if we have Super Bowl plans.  This should be interesting,.. Super Bowl with No dairy, No wheat, No processed foods, No sugar, and No booze!!!! I am preparing myself for everyone to ask why I'm not drinking.  Guarantee at least 10 people ask me if I'm pregnant.
3 days down! 17 to go!
— Siobain