Okay, so some of us take longer to get going with "New Years Resolutions" than others. I'm officially moving at a snails pace.  It's really a wake-up call when it's 80° outside on a Sunday in January.  Southern California, are you ready for bikini season?  I sure as hell am NOT.  In the last 19 months a lot has happened: I got married, I quit my corporate fitness job, we moved, I went back to school to pursue physical therapy, I started an internship, I started my own business, my grandpa died 🙁 and I took on more responsibility helping my grandma.  I was focused on a million other things and I wasn't being consistent with my clean eating and exercise.  I would get home from class at 10:45pm at night and pour myself a glass of wine, instead of a cup of chamomile tea.  I'd press snooze when my 5:30am alarm went off for my morning workout and tell myself I'd get it in after work, but I didn't.  I'd be "too tired to cook" the beautiful produce in my refrigerator and we'd go out to dinner.  These choices caught up with me. I managed to gain 15 pounds.  This is really hard to put in writing, because I feel guilty! I am a personal trainer! I know better.  I'm supposed to model to my clients what a healthy lifestyle looks like.  I'm officially ready to get my act together. Time to re-set poor choices with good choices and give my poor body a break from the junk & the excuses.  Feel free to follow me on this journey.
For the next 20 days I am avoiding:
Wheat
Alcohol
Dairy
Processed foods
White Sugar (I already avoid artificial sugar like the plague)
Here are just a few examples of things I will be eating:
Protein: eggs + vegetable proteins
Carbs: 1/2 cup cooked quinoa
Fats: olive oil, coconut oil, avocado, nuts & seeds (hemp, chia, flax, pumpkin)
Vegetables: unlimited green vegetables & low glycemic/non-starchy veggies
Snacks: hummus + veggies, 2 handfuls of nuts, apple + nut butter, homemade vegetable broth
Sweeteners: stevia, dates
Seasonings: balsamic vinegar & apple cider vinegar, vegetable broth, Dijon mustard, sea salt & black pepper, turmeric, cayenne, thyme, rosemary, chili powder, cumin, sage, oregano, onion powder, cinnamon, coriander, cilantro, paprika and parsley
Day 1:
To coffee or not to coffee? I coffee'd. I was debating cutting out coffee during this 20 day "re-set", but I only drink about 6 oz. of black coffee each morning. So I decided to keep it. I started my day with a glass of hot water and lemon. Then I had my cup of coffee. For Breakfast I had the most gorgeous blueberry smoothie.
Blueberry Breakfast Smoothie:
1 cup unsweetened Vanilla Almond Milk
1 scoop of Garden of Life Raw Meal Replacement (protein)
1 Tbs. Flaxseed
1/2 frozen Banana
1/2 cup blueberries
4 ice cubes
I will probably be able to eat this everyday for breakfast and not get sick of it.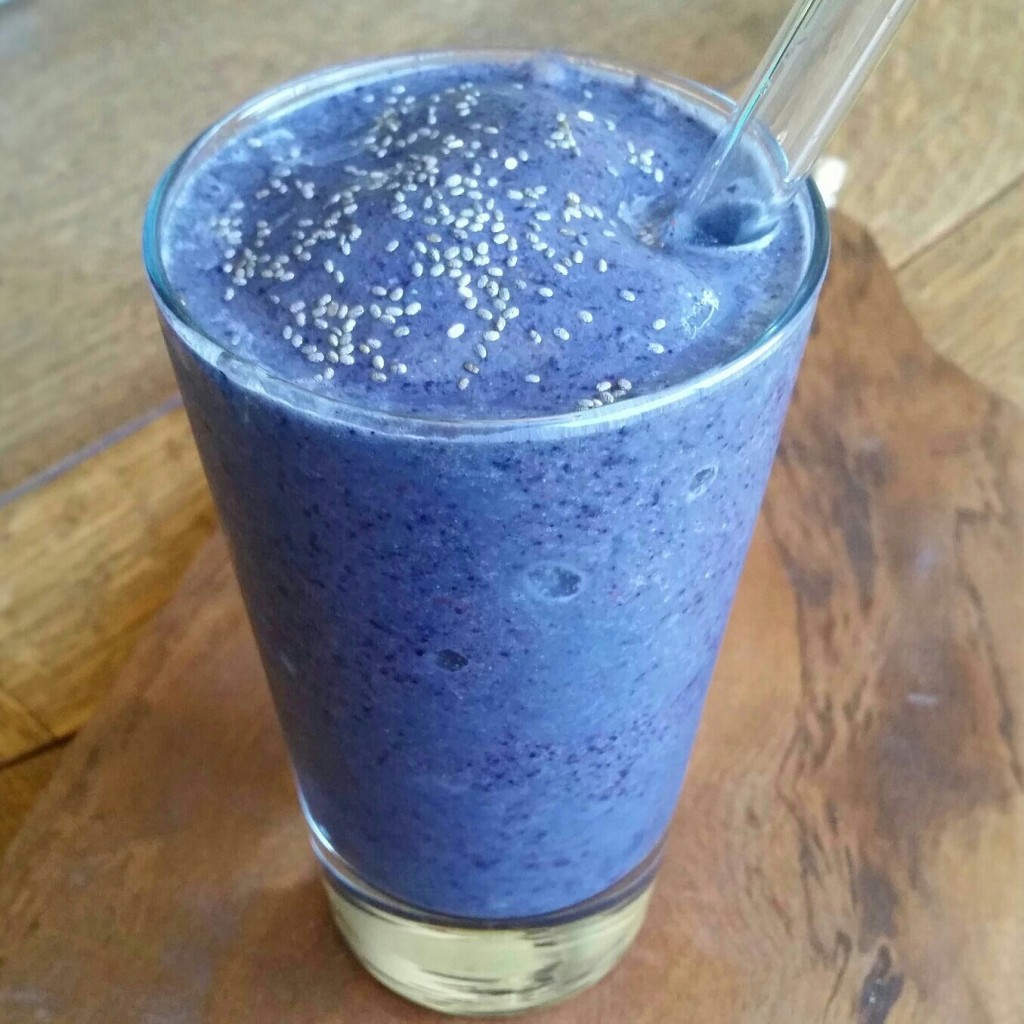 Because I am giving up starchy carbs and my husband isn't, I made sure to prep extra veggie sticks to dip in hummus. He ate his with crackers and I wasn't even tempted. Being prepared is key. Especially when you are going to be surrounded by people eating things you are choosing to avoid. But, with food this pretty, who needs chips and crackers?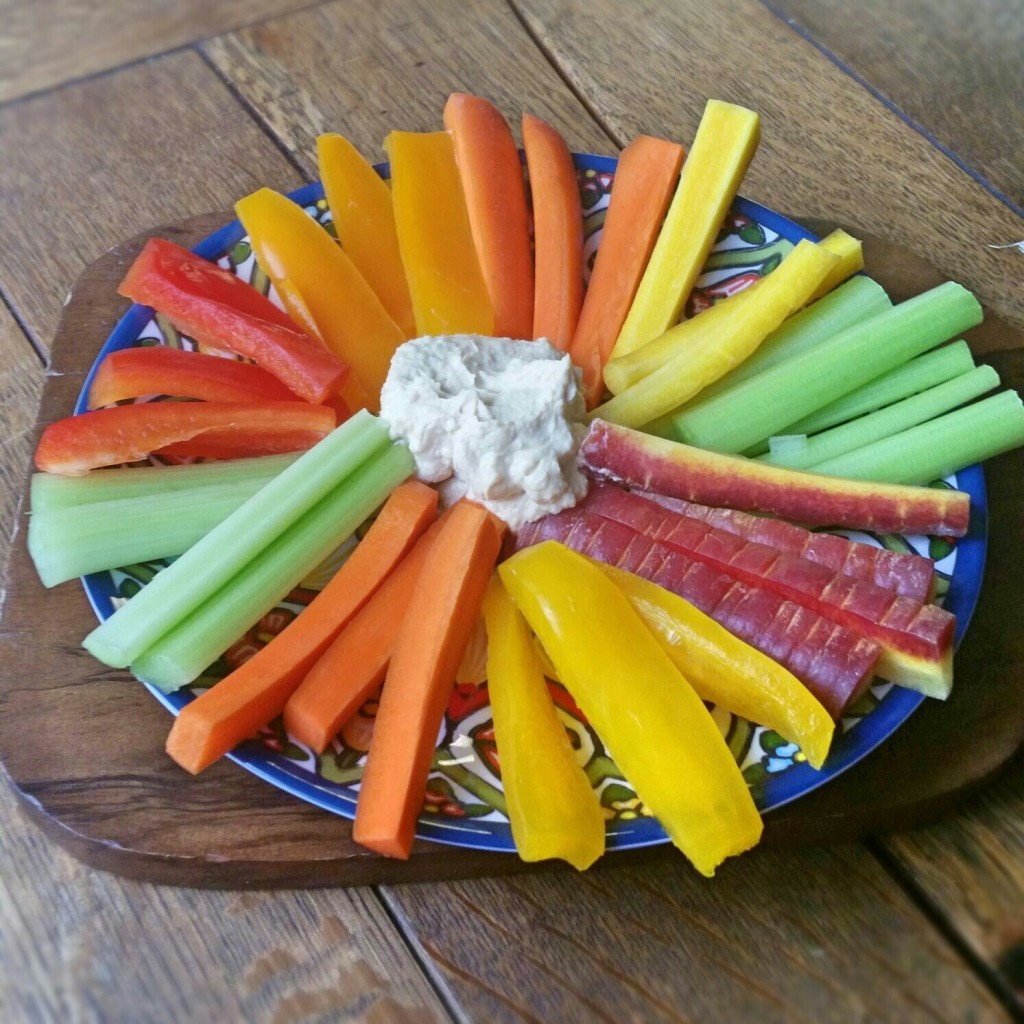 Right now I'm sipping on some iced lemon water (instead of my usual glass of wine) while I'm making my husband homemade chicken noodle soup. I'm going to have a homemade vegetable soup, a big spinach salad with 2 hardboiled eggs as my dinner.
My goal is not to eat after 8pm.
XO,
Siobain