This is the perfect addition to holiday meals, Christmas or Hanukkah.  It's so yummy and easy to make.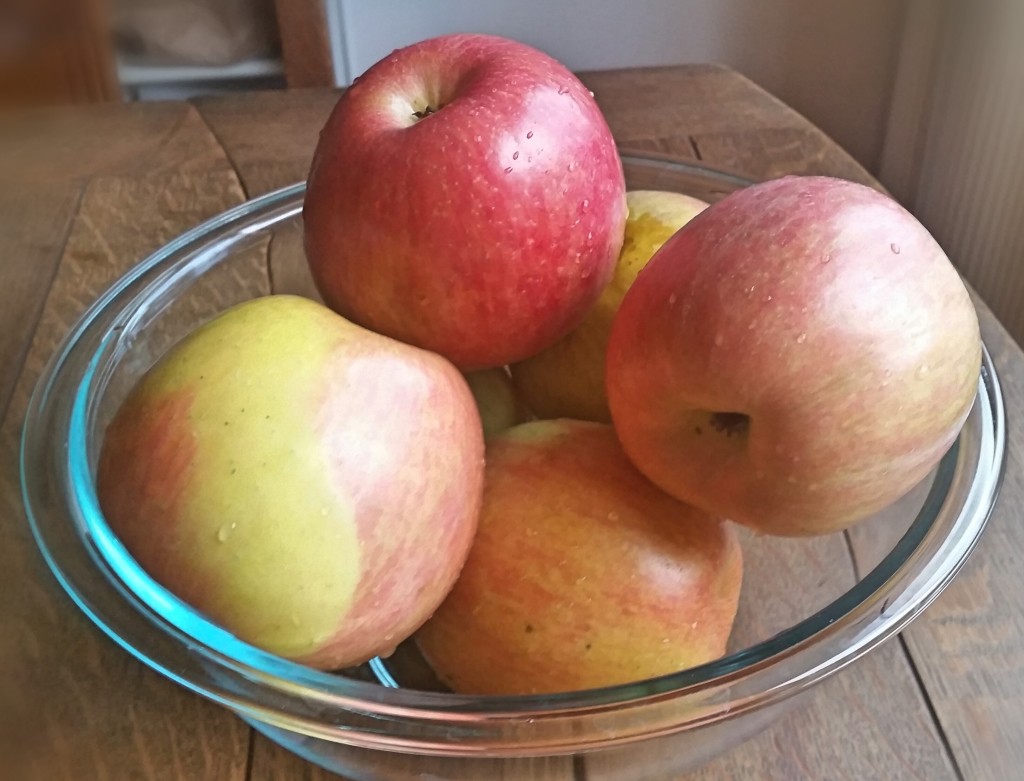 Organic Applesauce
Ingredients:
6 organic apples peeled and chopped into small pieces–I used large Fuji apples
1/2 teaspoon of cinnamon
purified water–enough to cover the bottom of the pot–Aprox 1/2 cup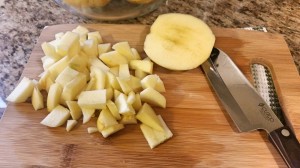 Instructions:
Place apples, cinnamon and water into a pot on the stove.
Bring to a boil and stir.  
Cover with a lid and reduce the heat to simmer until apples are soft (20-30 minutes)
Remove from heat and put in a blender. Blend until smooth. If you don't have a blender, or for a chunkier sauce–mash apples like you're making mashed potatoes. (The cooked apples will juice and add to the water in the bottom of the pot, whether you are blending or mashing, keep the juice—Pour it in the blender with your apples, or keep it in the pot while you're mashing).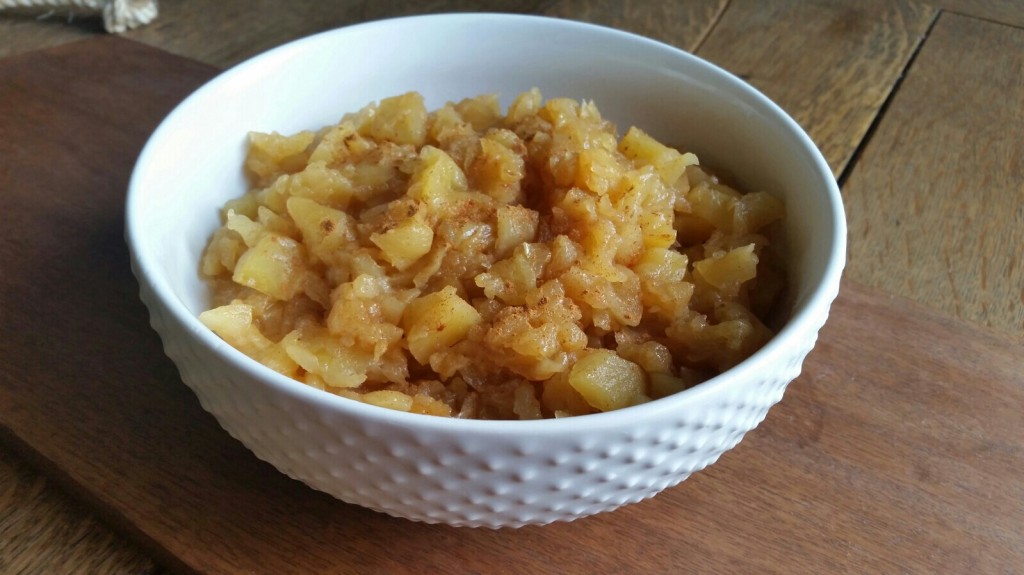 Note: You can save this in a jar in the fridge for up to 5 days.
Serving Ideas:
Healthy Dessert on it's own, it's like eating apple pie filling
Top on breakfast oatmeal
Serve with Latkes for Hanukkah
Topping for your Christmas morning Pancakes, Waffles or French Toast
Side dish at any Holiday Meal: Breakfast, Lunch or Dinner
Puree in Blender or Food Processor for a homemade organic baby food
Heat up and top on Vanilla Ice Cream or Frozen Yogurt
Use as a filling in Puff pastry
Use in baking to substitute butter or oil
Enjoy!
xo, Siobain