We eat roasted vegetables year round in our house, but there's something about roasting that tastes extra delicious between Thanksgiving and Christmas.
Today, the bells of the ball are carrots & rosemary!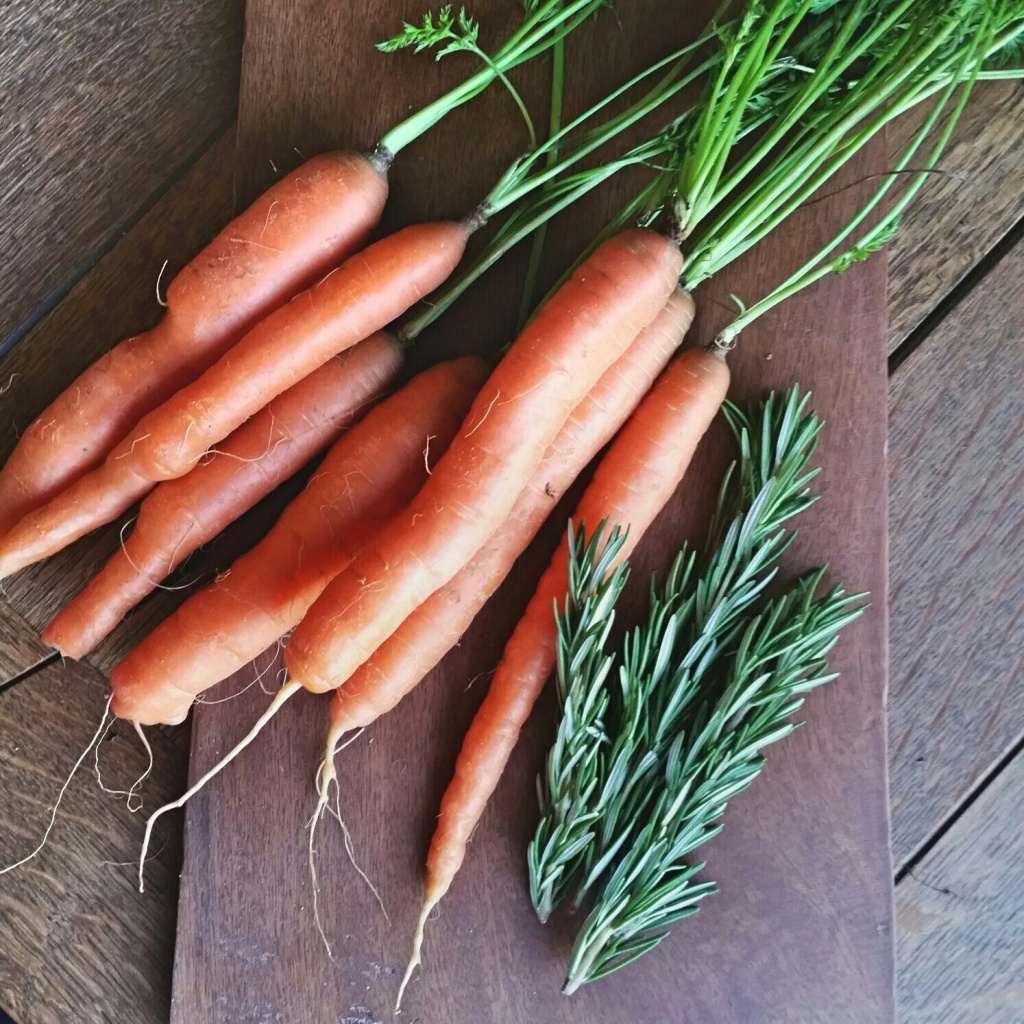 Benefits of Carrots
High in beta-carotene, which the liver converts into Vitamin A
1 carrot provides over 200% DV of Vitamin A
Vitamin A supports good vision, a healthy immune system & cell growth.
Benefits of Rosemary
powerful antioxidant
anti-inflammatory
strengthens immune system
increases circulation
aids digestion
boosts concentration & memory
mild diuretic, bye-bye bloat!
Here's another easy-breezy vegetable side dish using only 5 ingredients.  Depending on how many people you are serving & how many other side dishes you have, I would recommend using 3-4 carrots per person.
Ingredients
1 bunch of small heirloom carrots
1 Tablespoon olive oil
1 Tablespoon minced rosemary
Salt & Pepper, to taste
Prep
Preheat your oven to 400 F
Clean your carrots well, after all they grow down in the dirt!  I try to avoid peeling fruits and veggies that have edible skin.  I don't want to waste any precious nutrients!  Even though I use organic carrots, I alway spray them with Honest Fruit + Veggie Wash and then scrub them with my Vegetable Brush
Rinse and mince the rosemary. For pretty's-sake, save a small fresh sprig to garnish your finished dish.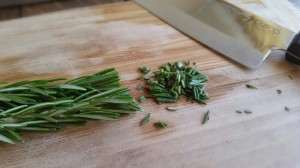 Instructions
Line your baking sheet with foil (optional, to make clean-up easier)
Drizzle with olive oil
Sprinkle with rosemary, salt & pepper
I kept part of the tops on my carrots for a more rustic look.  Notice I used the foil to cover to tops while carrots were roasting in the oven.  That way they don't crisp up and burn.
Bake for aproximately 25 minutes –carrots should be tender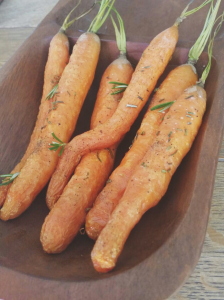 I will be making this dish for Thanksgiving with my family using Rainbow carrots!  I'll post pics on my Instagram!
xo, Siobain