I love Thanksgiving! I love that it's boots & sweater season! I love holding hands and saying grace with my family.  I love that it means Christmas is coming!  I love fall produce!  I have so much to be thankful for!  This is a simple recipe that looks beautiful, is packed with cold-busting immunity-building vitamins; and tastes like the holidays!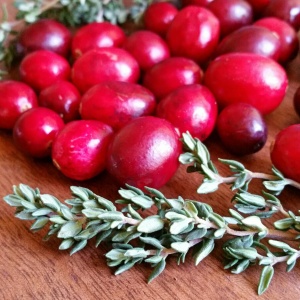 Roasted Cranberries & Thyme
Ingredients
2 cups fresh cranberries
2 teaspoons olive oil
2 teaspoons fresh time (chopped)
1 Tablespoon of organic brown sugar (OR) 2 Tablespoons of Maple Syrup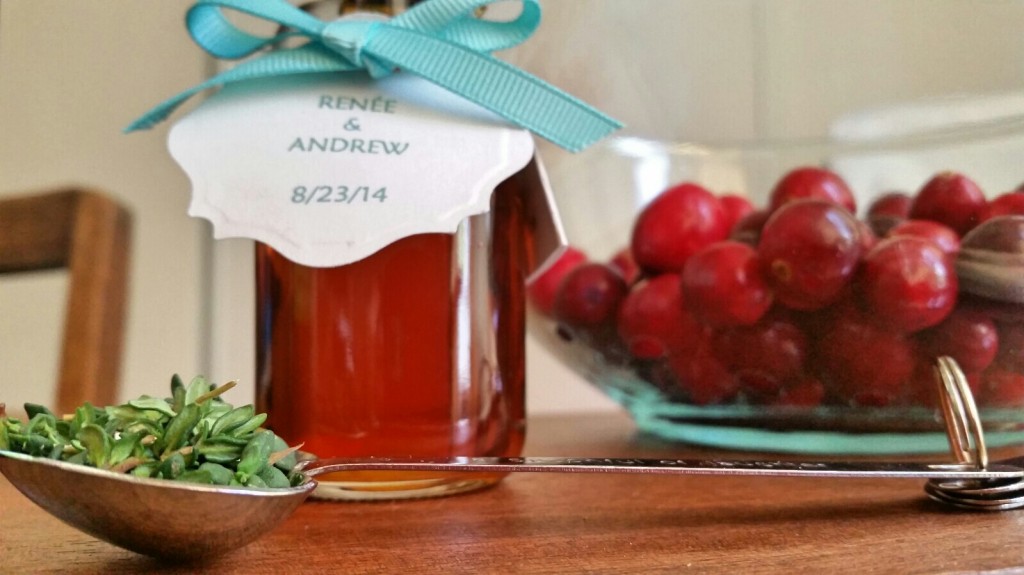 I used Ben's Sugar Shack Pure Maple Syrup, the guest favor from my brother's wedding!
  Instructions:
Preheat oven to 400 F
Toss all ingredients into a bowl and mix
Spread on a baking sheet
Put in oven for approximately 15 minutes (until cranberries soften & slightly caramelize)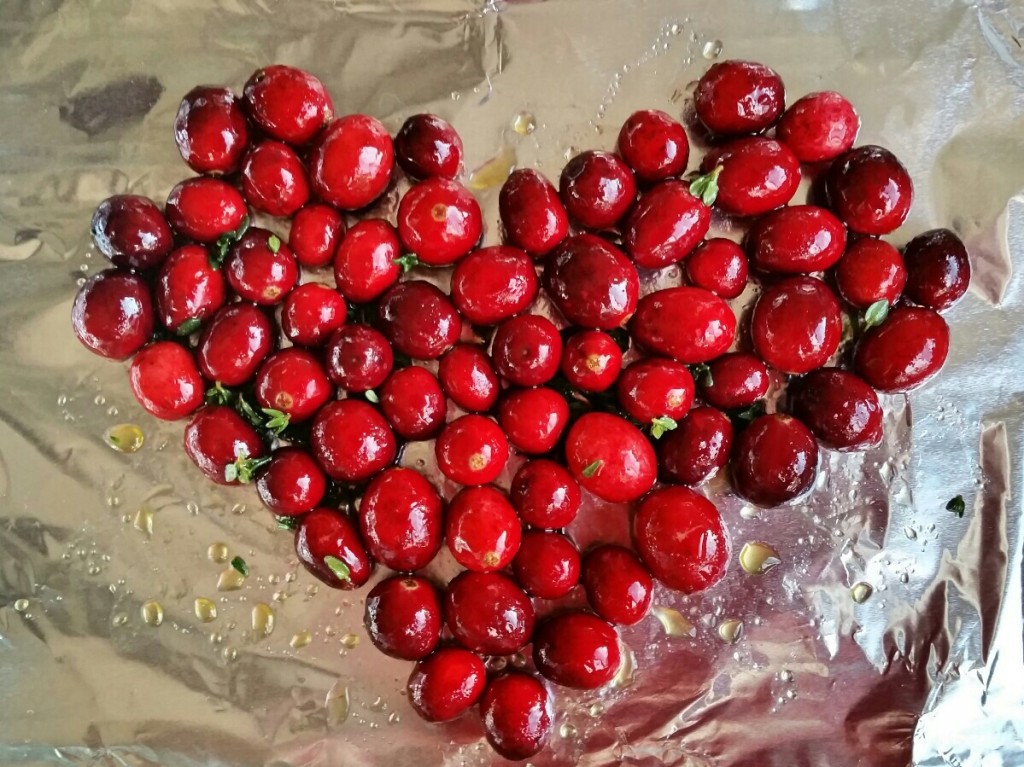 Serving Ideas:
mix it with roasted butternut squash
toss it in your holiday kale salad
mix it with wild rice and toasted pecans
use as your cranberry sauce
use as topping for baked brie appetizer
I kept it lean, clean and green tonight by blanching some farm fresh green beans and topping them with this cranberry goodness.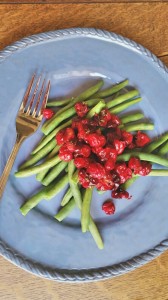 Health Benefits of Cranberries
1 cup of cranberries has only 45 calories!
loaded with immunity boosting Vitamin E & Vitamin C
good source of fiber
In disease-fighting antioxidants, cranberries outrank nearly every fruit and vegetable–including strawberries, spinach, broccoli, red grapes, apples, raspberries, and cherries.  source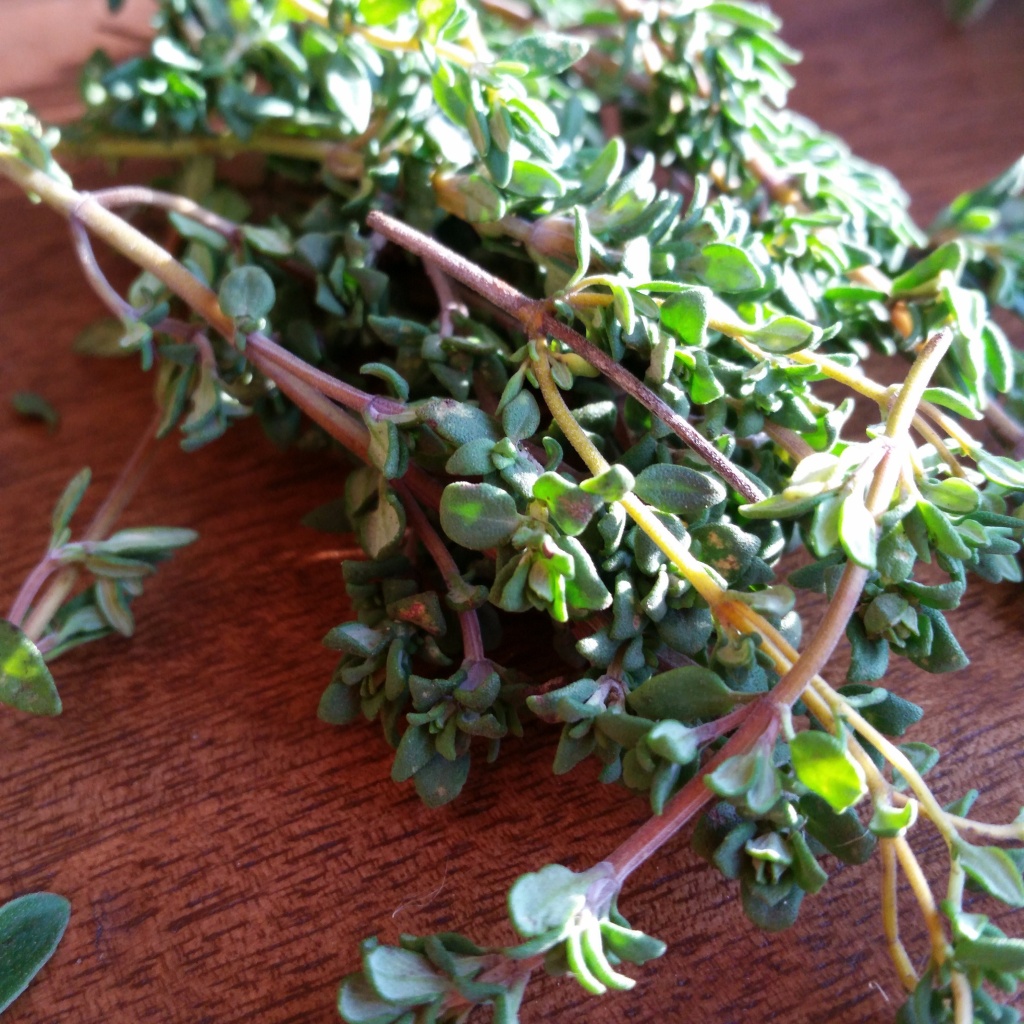 Health Benefits of Thyme
acts as a antiseptic & antibacterial
antioxidant
The oil of thyme is used in mouthwashes to treat inflammations of the mouth, and throat infections. It is a common component of cough drops.
Some people apply thyme directly to the skin for hoarseness (laryngitis), swollen tonsils (tonsillitis).
Natural diuretic (bye-bye bloat!)
Thyme is taken by mouth for bronchitis, whooping cough, sore throat, colic, arthritis, upset stomach, stomach pain (gastritis), diarrhea, intestinal gas (flatulence)
Thymol, one of the chemicals in thyme, is used as a dental varnish to prevent tooth decay.  source
Oh, and while you're baking away this week, consider sipping on this little gem of a spritzer:
Cranberries + Thyme + Prosecco = Heavenly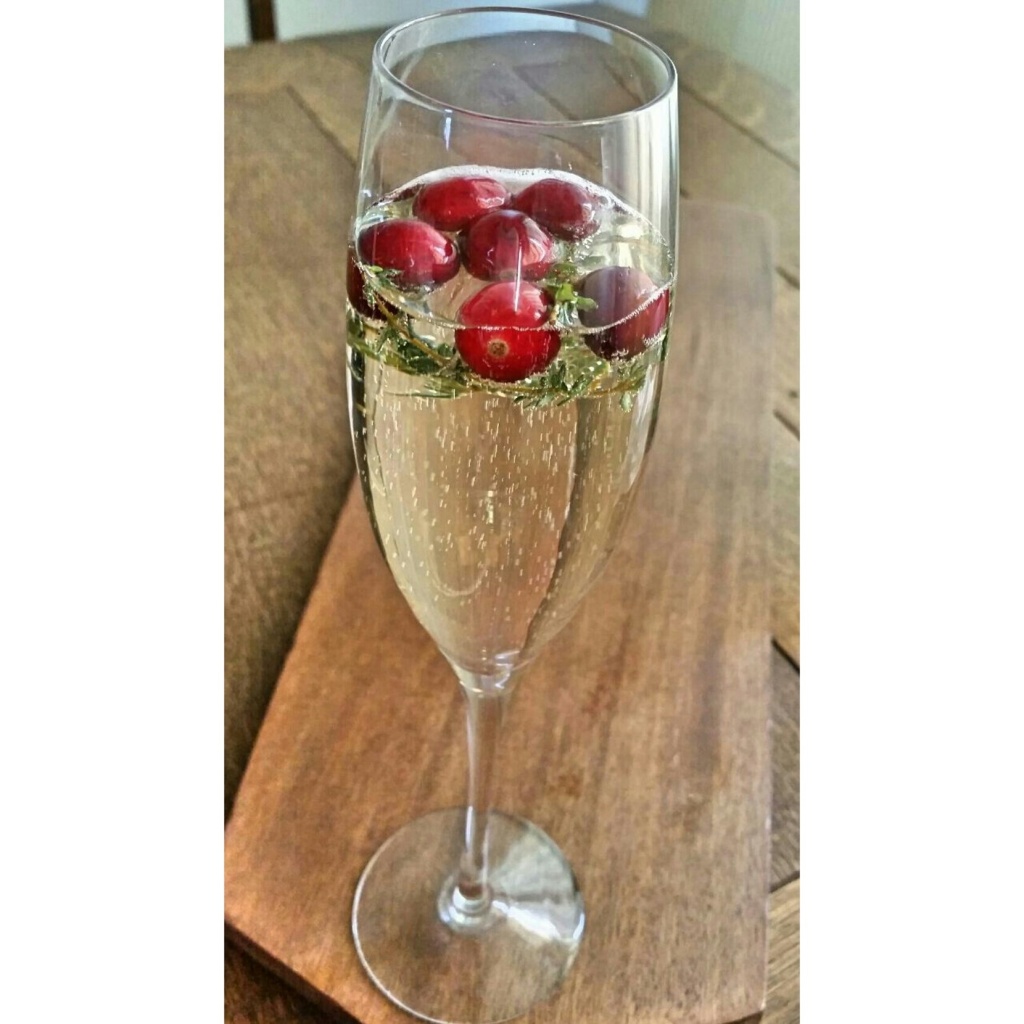 "I know a bank where the wild thyme blows,
Where oxlips and the nodding violet grows,
Quite over-canopied with luscious woodbine,
With sweet musk-roses and with eglantine." ― William Shakespeare, A Midsummer Night's Dream  
Happy Thanksgiving Week!
xo, Siobain