I honestly used to despise beets.  Whenever they would come on the side of my Mediterranean hummus and falafel plate, I would let someone else eat them.  I admit it, I think they taste like dirt.  Call me crazy! When it comes down to it, finding out how healthy a certain vegetable or food is…makes me want to force myself to like it!  I have friends that feel this way about kale, for some it might be an acquired taste…
The good news is, I have found a way to really enjoy eating beets (well, technically) drinking them!
These are a few Benefits of Beets that stole my heart!
prevents wrinkles & skin conditions (acne)
fights inflammation
lowers blood pressure
good sources of folate, potassium, vitamin C, fiber, and antioxidants
stimulates liver health
boosts stamina to help you exercise longer!
helps with constipation
for ages beets have been used as a natural Aphrodisiac! (wink wink)
Heating Beets decreases their antioxidant level, so try to eat them raw!  If you must, try cooking them lightly by steaming them for 15 minutes. Then marinate in olive oil, lemon juice and herbs of your choice.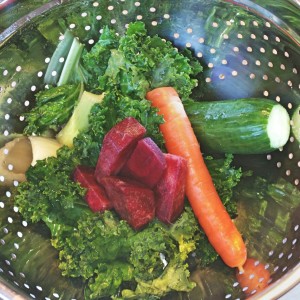 This recipe can be blended or juiced. I normally juice it.
Beauty and the Beet Juice
3-6 leaves of kale
1 apple (whatever kind is in season)
1/2 beet (peeled)
1 large carrot
2 stalks of celery
1-2 persian cucumbers
1/2 lemon (optional, I love it with lemon!)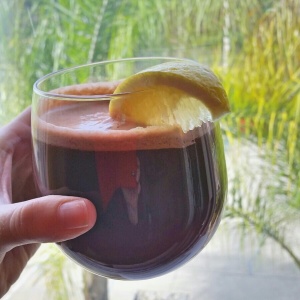 Let me know what you think!
xo, Siobain