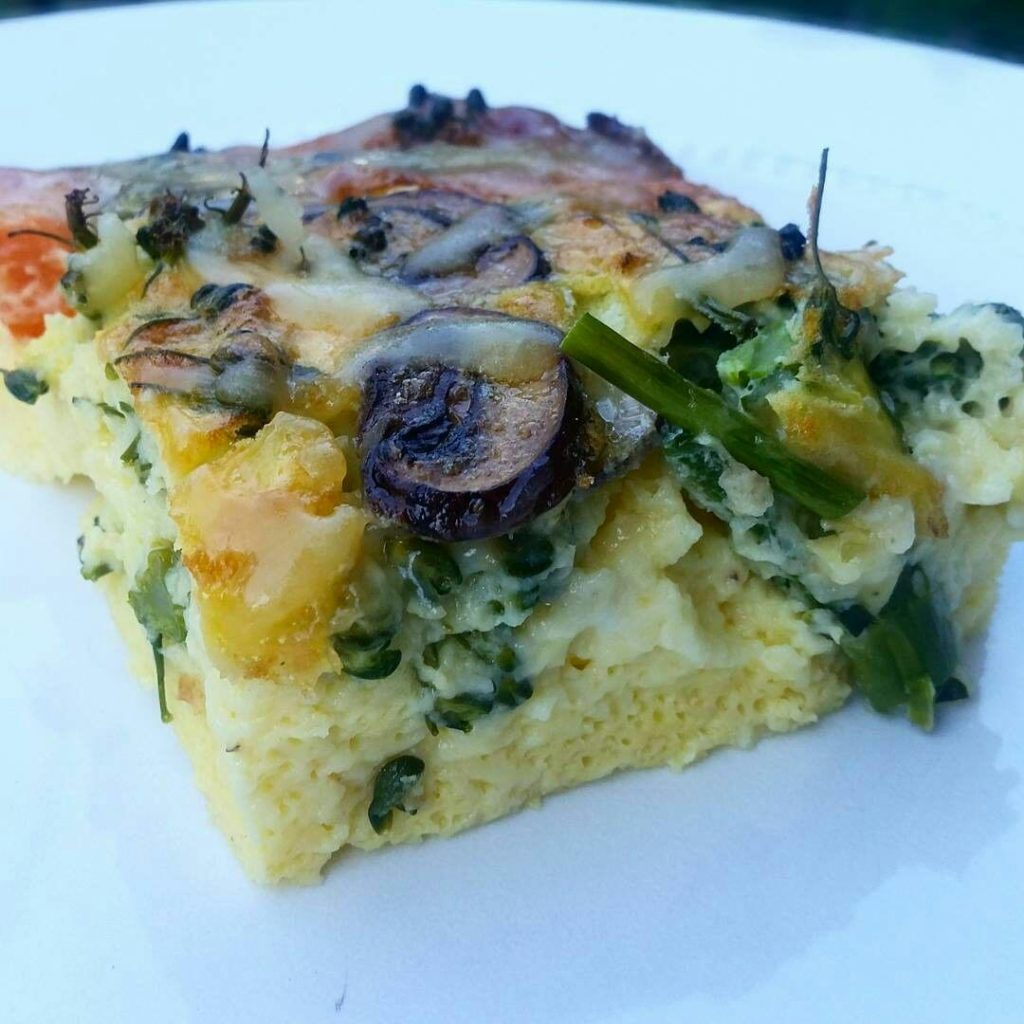 Ingredients
12 large eggs (Vegan Option)
5 cups diced veggies – I used broccolini, crimini mushrooms & red bell pepper*
1/2 cup flour (I use organic brown rice flour)
1 teaspoon baking powder
1/2 teaspoon salt
1 cup shredded organic sharp cheddar cheese, or skim mozzarella (optional)
2 cups (16 ounces) organic fat-free cottage cheese (optional)
1 can (4 ounces) chopped green chilies or fresh chopped jalapeños
*Other veggies I recommend are: Asparagus, spinach, kale, onion, zucchini, leeks, carrots, cherry tomatoes, green beans, snap peas.
There really is no limit. Only thing to think about is certain veggies like potatoes may need to be roasted/sautéed prior to putting in casserole or they might not cook enough.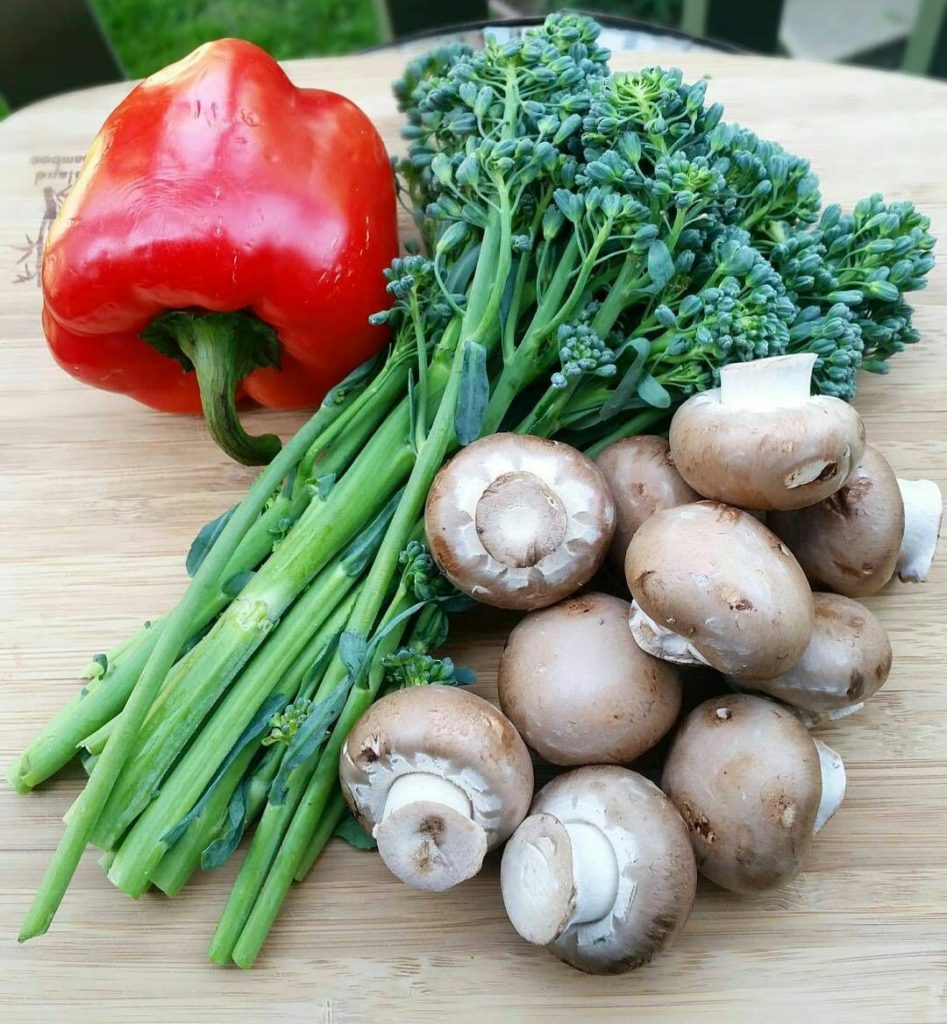 You can absolutely keep this recipe dairy-free and remove the cottage cheese and sharp cheddar.
You can make it gluten-free by using a gluten free flour like I did. All-purpose flour works too. You may omit the flour and baking powder from the recipe as well, it just won't be as fluffy.
It's flexible! You could also make it with Follow Your Heart's Vegan Eggs! (In that case you 100% want to use your blender to beat the eggs.)
Instructions
Wash and dice your veggies.
Crack and beat the eggs. I used my blender to beat eggs this time. But you can use a whisk & bowl, or your kitchen aid.
Combine the flour, baking powder and salt; gradually add to eggs and mix well. (I also did this in the blender, less dishes = WIN)
I remove the blender blade & Stir in cottage cheese and chilies with a spatula.
Grease a 13×9-in. baking dish.
Add a hearty layer of veggies & sprinkle with shredded cheese. Pour the eggs on top. Top with another layer of veggies.
Bake, uncovered, at 350° for 30 minutes or until a knife inserted near the center comes out clean.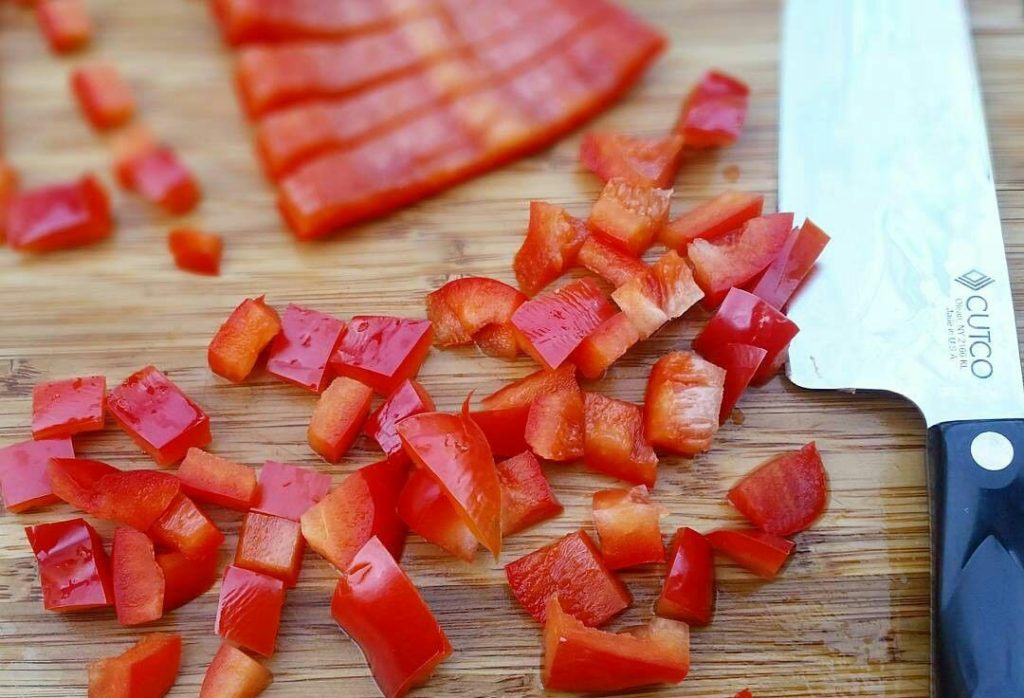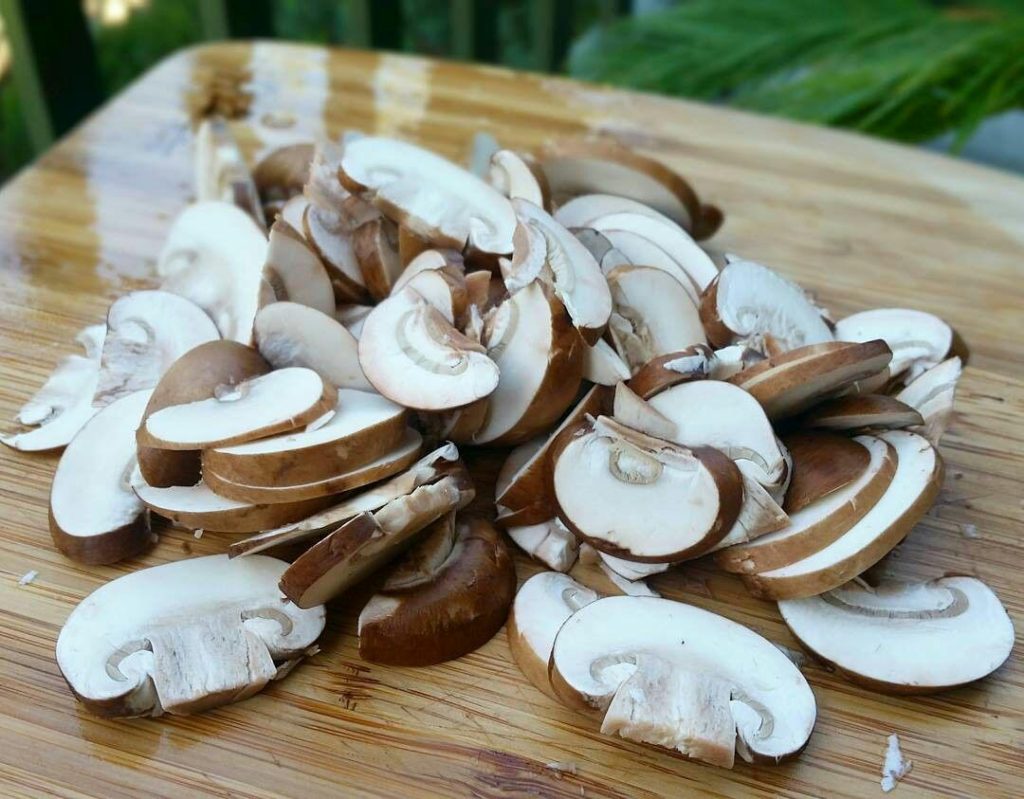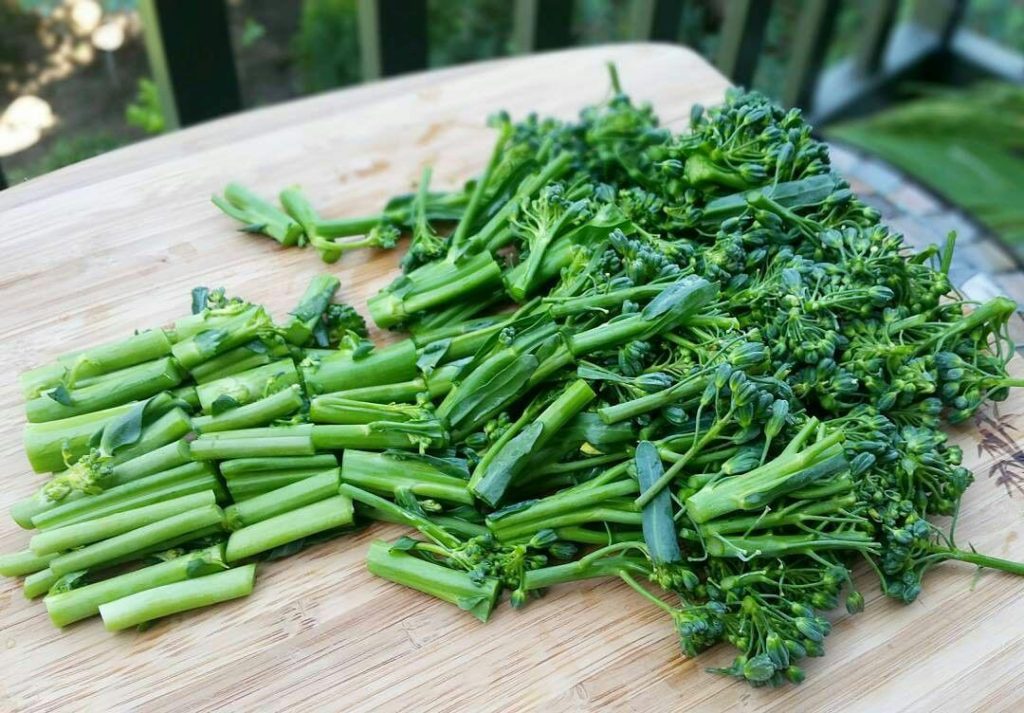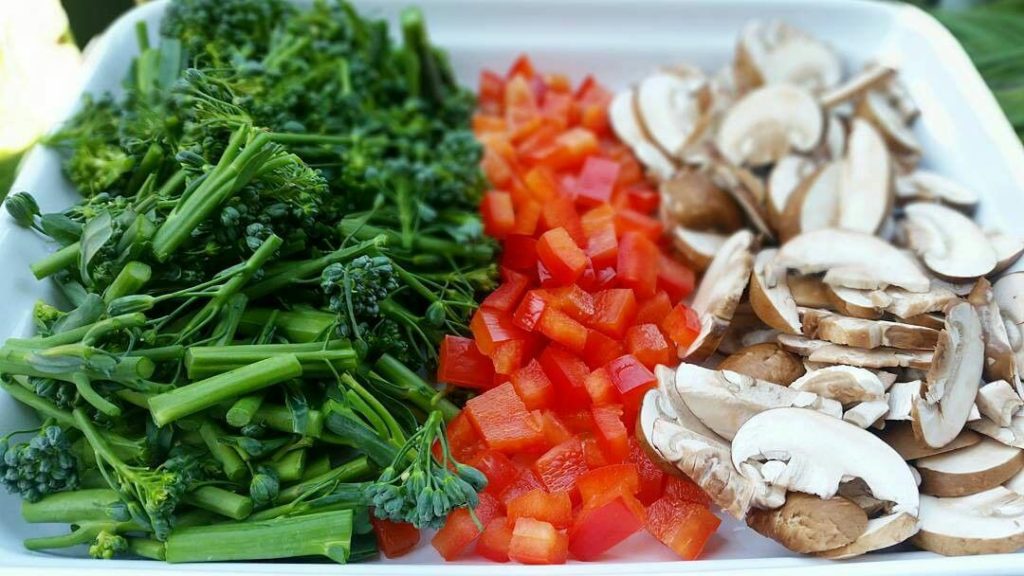 Broccolini is my favorite variety of broccoli. It's a bit milder than traditional broccoli.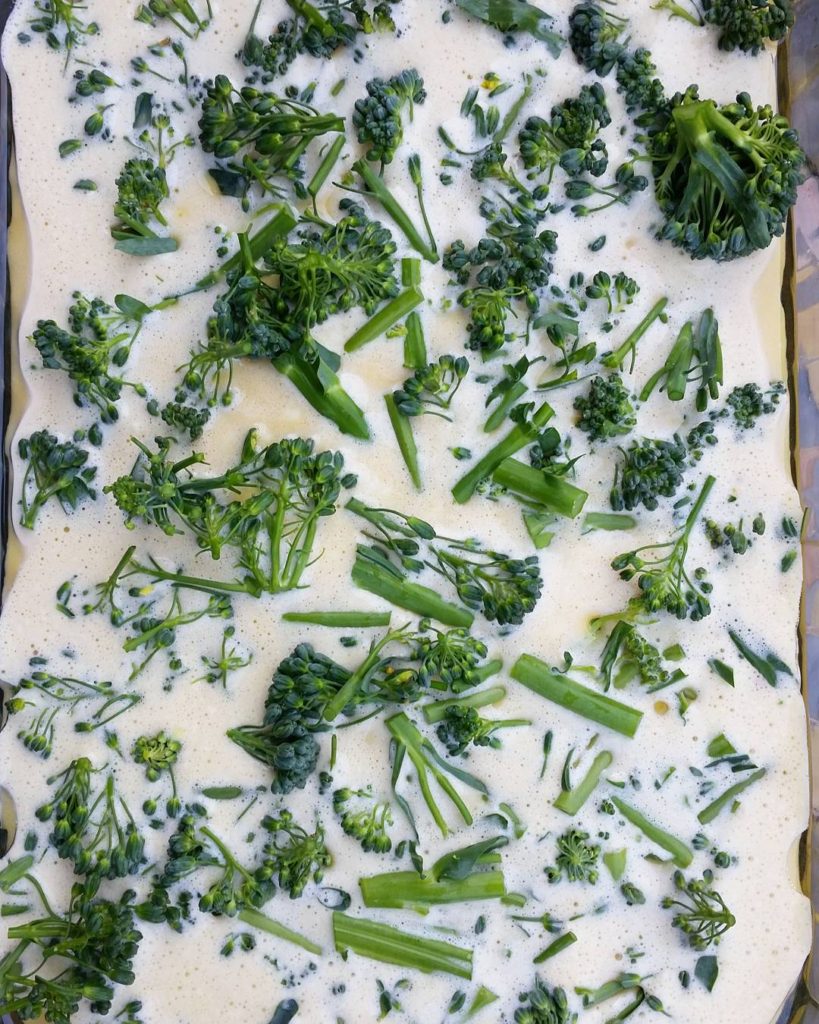 Red Bell peppers for extra antioxidant power + for color!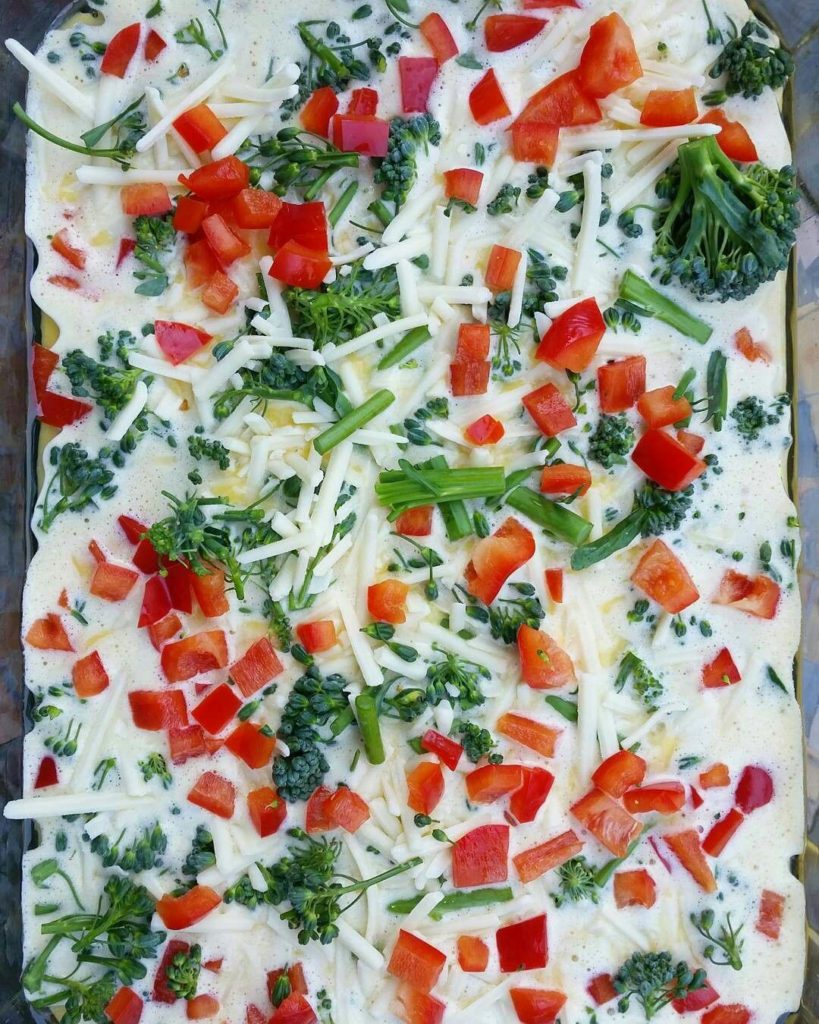 Crimini Mushrooms for their immune boosting and anti-inflammatory benefits.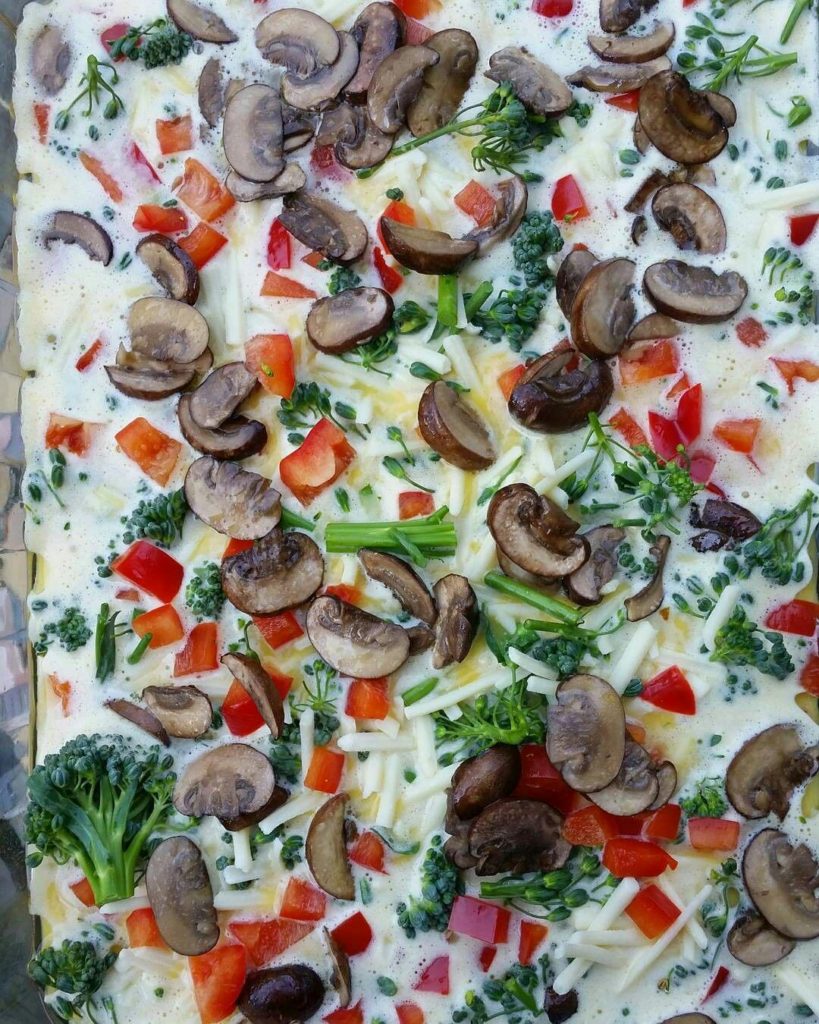 Ready for baking!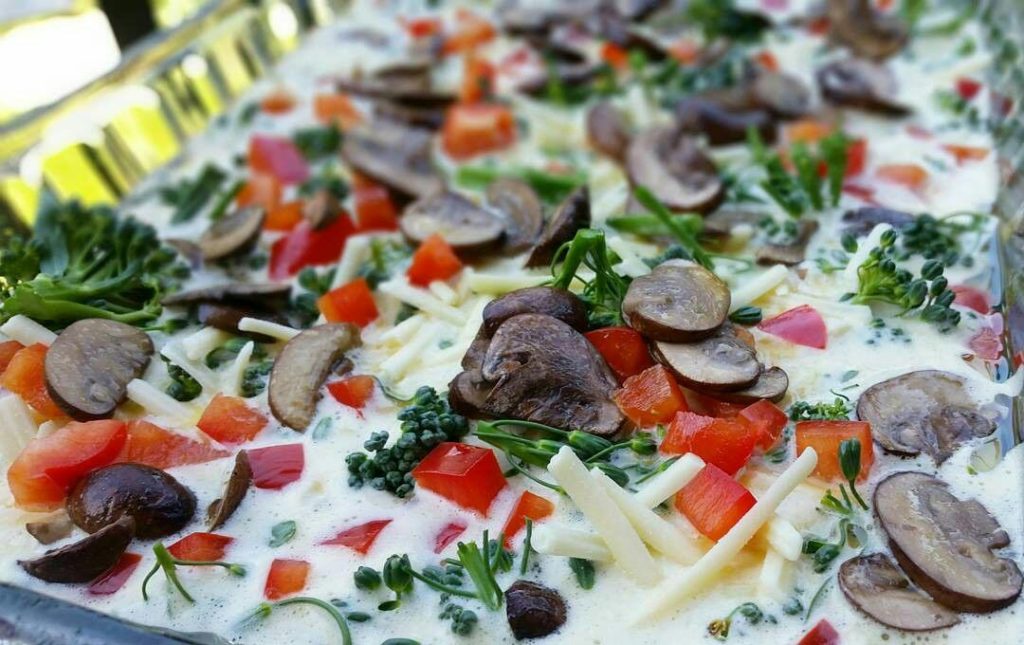 I typically make a casserole on Sunday or Monday and we have it for breakfast for a few days. To reheat, I just cut a square and heat it on a fry pan for a few mins.  I try to avoid using the microwave, but you may if thats easier for you!